This website uses cookies to ensure you get the best experience while browsing it. By clicking 'Got It' you're accepting these terms.
Does Exposure to Natural Gas Wells Make People Sick? Proposed Health Study Can Find Out
May. 18, 2012 01:21PM EST
Energy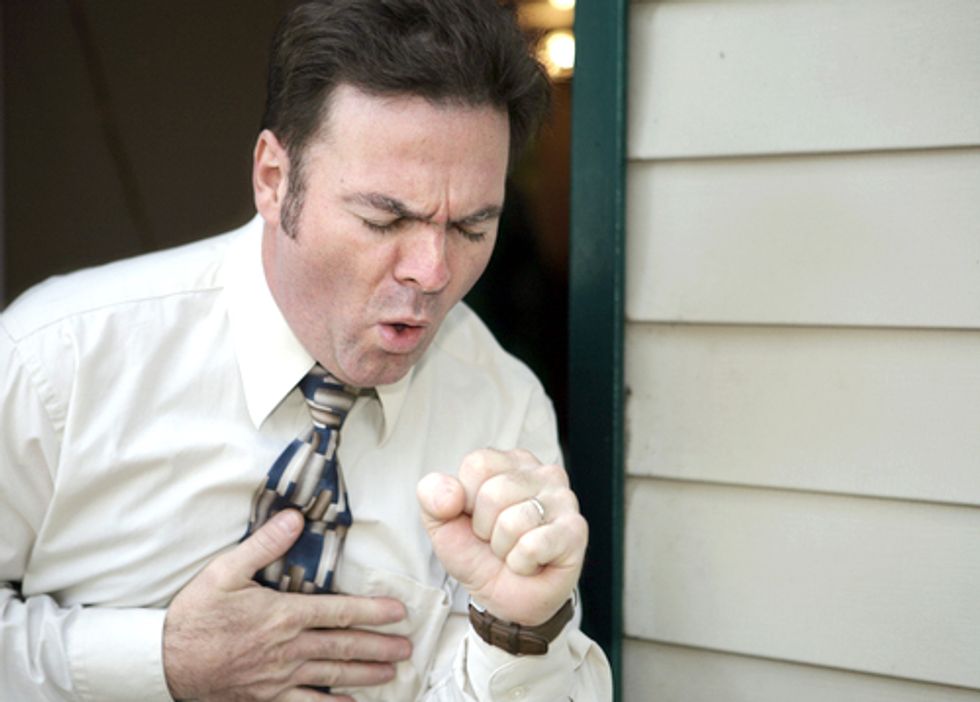 By Duane Nichols
A proposed study of people in northern Pennsylvania could help resolve a national debate about whether the natural gas boom is making people sick.
The study would look at detailed health histories of hundreds of thousands of people who live near the Marcellus Shale, a rock formation in which energy companies have already drilled about 5,000 natural gas wells.
If the study goes forward, it would be the first large-scale, scientifically rigorous assessment of the health effects of gas production.
In recent years, there have been lots of anecdotal reports about people who say they have been harmed by the chemicals associated with gas wells and the drilling technique known as hydraulic fracturing, or fracking.
When ozone levels get really high, asthma patients start showing up in emergency rooms. About 6 percent of people in the U.S. have asthma, Dr. Paul Simonelli says, "so we're talking about an enormous number of people who are potentially at risk to have their conditions worsened by these exposures."
And the Geisinger Health System database contains such detailed information that it's possible to figure out things like precisely how far each asthma patient lives from a gas well, says Brian Schwartz, an environmental epidemiologist at Johns Hopkins University in Baltimore.
Schwartz, who is working with Geisinger on the project, says the plan is to use air quality data from the U.S. Environmental Protection Agency to identify days when ozone levels are high, then use the database to answer a series of questions about asthma patients. Questions such as: "Are they being admitted to the hospital? Are they requiring emergency department visits? Are they using more inhalers?"
"Because we have 10 years of health data, but the drilling has mainly been for the past five years, we have a period with information on asthma patients and controls before drilling, [as well as] a period after drilling," he says.
There's one big hitch, though, Schwartz says. The asthma study alone is likely to cost nearly a million dollars—and no one has offered to pay for it yet. Even so, Schwartz is optimistic. One reason, he says, is that the research has strong support at Geisinger—from the CEO on down.
For more information, click here.
EcoWatch Daily Newsletter
California Gov. Gavin Newsom speaking with attendees at the 2019 California Democratic Party State Convention at the George R. Moscone Convention Center in San Francisco.
Gage Skidmore
/ Flickr /
CC BY-SA 2.0
California Gov. Gavin Newsom imposed new restrictions on oil exploration in his state yesterday by putting a moratorium on hundreds hydraulic fracturing permits until the projects are reviewed by independent scientists, as the AP reported.
The endangered Houston toad. Courtesy of U.S. Fish and Wildlife Service
While the planet continues to heat up, almost every single one of the 459 species listed as endangered in the U.S. will struggle as the climate crisis intensifies, according to new research published in the journal Nature Climate Change.
"This singular scientific achievement was accomplished at Heliogen's commercial facility in Lancaster, California."
Heliogen
A startup backed by Bill Gates unveiled a breakthrough solar technology Tuesday that could free heavy industry from fossil fuels.
Rhodiola rosea is an adaptogenic herb that can help with chronic fatigue and stress-related burnout. Tero Laakso / Flickr
By Gavin Van De Walle, MS, RD
While everyone has specific life stressors, factors related to job pressure, money, health, and relationships tend to be the most common.
Stress can be acute or chronic and lead to fatigue, headaches, upset stomach, nervousness, and irritability or anger.
A video shows a woman rescuing a koala from Australia's wildfires.
VOA News / YouTube screenshot
More than 350 koalas may have died in the wildfires raging near the Australian town of Port Macquarie in New South Wales, but one got a chance at survival after a woman risked her life to carry him to safety.