Does Elon Musk's Tesla Model S 'Signal the Beginning of the End for Oil?'
Jul. 14, 2015 12:25PM EST
Business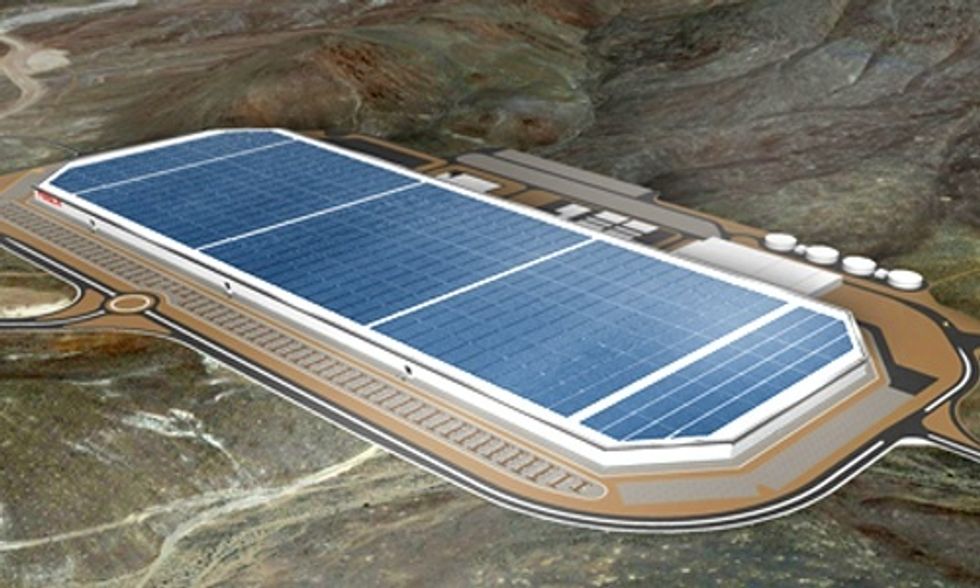 Elon Musk's $5 billion Tesla "Gigafactory" in Story County, Nevada isn't just going to be big, it's going to be the biggest in the world.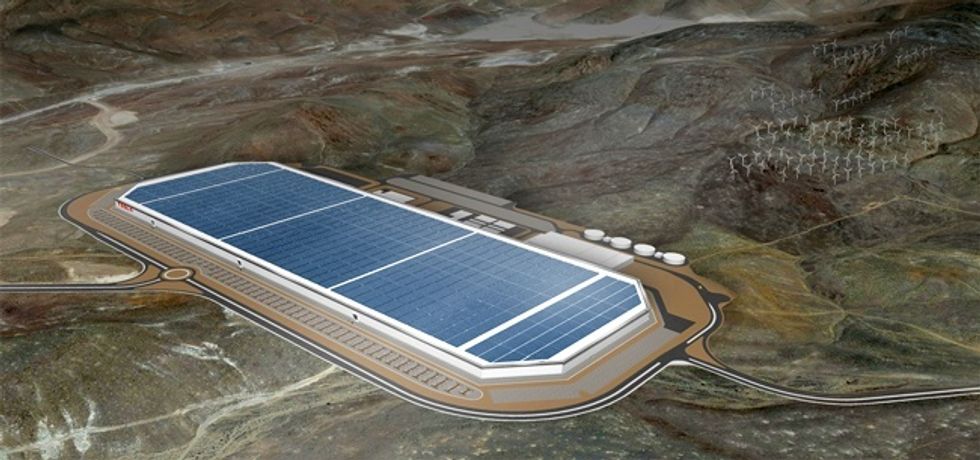 At least that's the word on the street after Story County official Dean Haymore revealed that the electric vehicle/battery maker initially bought a thousand acres to start with, then recently swooped up another 1,200 acres and another 350 acres on top of that.
As Tech News Today writes, Tesla "initially intended to purchase 10 million square-feet of land for its Gigafactory, but after recent plans of acquisitions, it seems Tesla will end up with more than 24 million square-feet of land, making it the largest factory in the world."
Haymore starts talking about the massive purchase around the 6:44 mark in this video:
It's no surprise that Tesla is collecting some serious acreage, because it will need a lot of space for its ambitious plans.
"With a planned production rate of 500,000 cars per year in the latter half of this decade, Tesla alone will require today's entire worldwide production of lithium ion batteries," the company said. "The Tesla Gigafactory was born of necessity and will supply enough batteries to support our projected vehicle demand."
The factory, which will be powered by renewable energy, is gunning for an annual battery production capacity of 35 gigawatt-hours, according to the Tesla Motors.
Construction of the Gigafactory is well underway. Hybrid Cars reports that the first construction phase of a 90,000 square foot building is nearly done and will soon be ready to install manufacturing equipment. Check out aerial footage of the factory's huge expanse in this video:
As previously reported by EcoWatch, Tesla is building its Gigafactory to not only produce enough lithium-ion batteries to change the EV market and drive down prices, the company is also planning to storm the solar energy sector. In its partnership with SolarCity, Tesla is incorporating its batteries with SolarCity's solar system to allow customers to store the excess energy created by the panels.
Tesla's CEO makes it no secret that he's planning on revolutionizing the energy grid. "Our goal here is to fundamentally change the way the world uses energy," Musk told Bloomberg. "We're talking at the terawatt scale. The goal is complete transformation of the entire energy infrastructure of the world."
It appears that Big Oil and Gas are bracing for the clean energy revolution. Tesla's very own Model S landed on the cover of Alberta Oil, an oil industry glossy, with the tagline "Hell on Wheels."
The accompanying story has a title that says it all: "Is Tesla's Model-S the Beginning of the End for Oil?"
Tesla features on the cover of #Alberta Oil pic.twitter.com/XfIiCPJrlI

— - Aussiemandias - (@Aussiemandias) July 7, 2015
YOU MIGHT ALSO LIKE
The Car of the Future Will Be All Electric and Self-Driving
5 Eco-Cars Taking the Industry by Storm
EcoWatch Daily Newsletter