Documentary Spotlight: Farmland
Feb. 25, 2014 09:07AM EST
Food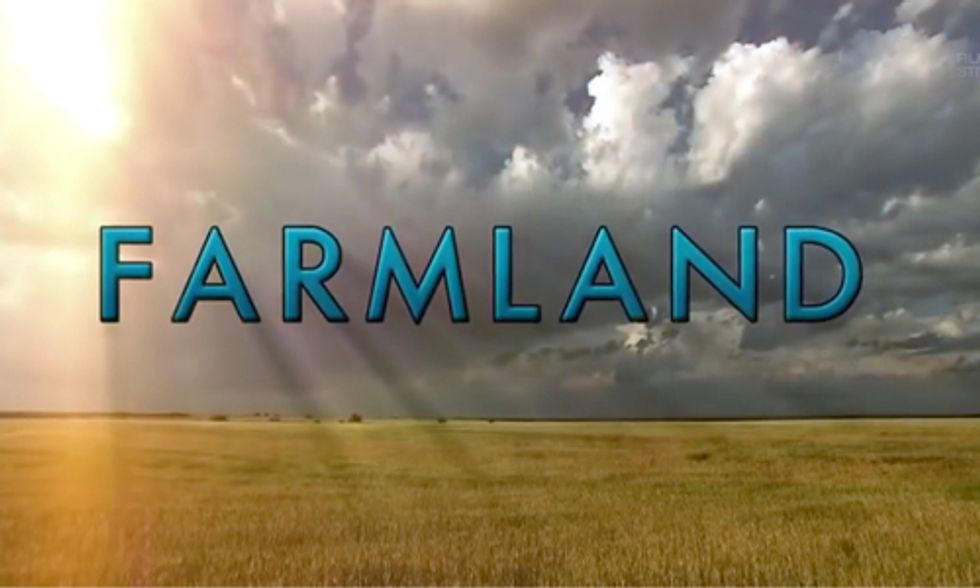 One of my favorite events of the year is almost here—the Cleveland International Film Festival (CIFF) from March 19 to March 30 at Tower City Cinemas.
There are eight eco-films this year, in CIFF's It's Easy Being Green sidebar sponsored by Great Lakes Brewing Company, bringing awareness and support to the environmental movement working to save our planet.
I'll feature one film per day. Today, Farmland. Yesterday, Antarctica: A Year on Ice.
CIFF's Eddie Fleisher provided this synopsis of the film:
Farmland is the latest documentary from Academy Award-winning director James Moll. In this film, he goes behind-the-scenes with a new generation of American farmers whose passion for their jobs is not only inspirational, but also vital to our country's future. In today's modern world, it's something we all take for granted. But, even with advanced technology, it still starts at the farm. Whether it's organic or conventional, the film explores all sides of the equation with a respectful balance. Moll's fair approach gives the farmers an open forum to discuss controversial topics such as genetically modified organisms and the treatment of animals, without the bias and over-dramatization that the media often interjects. It also tackles a myriad of myths that Americans believe about farmers, most of which are completely inaccurate. If you think all farmers are alike, think again. These extremely intelligent individuals work long grueling hours to bring quality food to your tables. Their importance in our lives is often misunderstood and underappreciated. Farmland is extremely effective in its efforts to change that.
Visit EcoWatch's FOOD page for more related news on this topic.

EcoWatch Daily Newsletter