Documentary Spotlight: A Will for the Woods
Mar. 03, 2014 09:58AM EST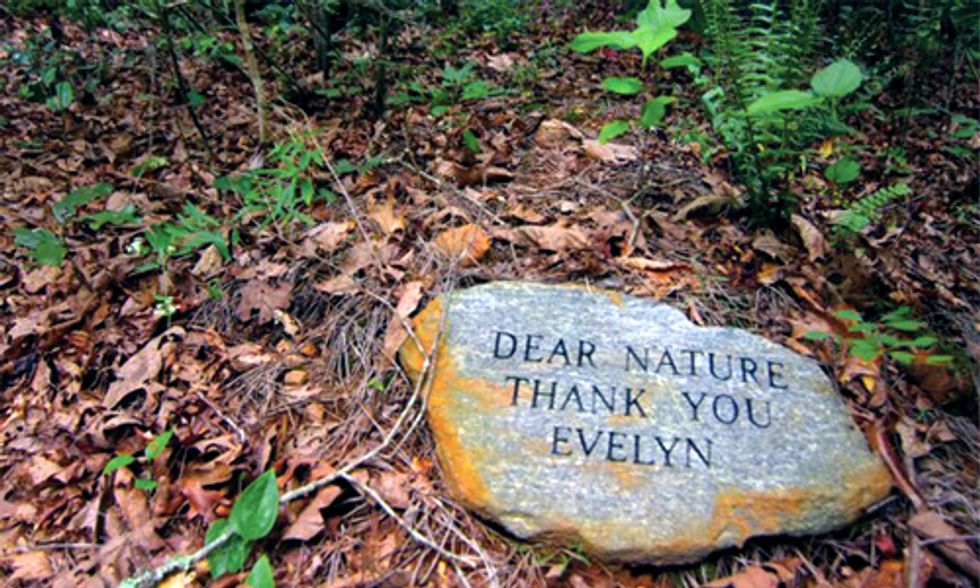 One of my favorite events of the year is almost here—the Cleveland International Film Festival (CIFF) from March 19 to March 30 at Tower City Cinemas.
There are eight eco-films this year, in CIFF's It's Easy Being Green sidebar sponsored by Great Lakes Brewing Company, bringing awareness and support to the environmental movement working to save our planet.
I'll feature one film per day. Today, A Will for the Woods, Last week, Slingshot, The Horses of Fukushima, Farmland and Antarctica: A Year on Ice.
CIFF's Eddie Fleisher provided this synopsis of the film:
In the face of global warming, many of us are trying to reduce our carbon footprint. But what about when we die? For psychiatrist Clark Wang, that question comes with great urgency. After a long struggle with lymphoma, doctors have predicted that his days are numbered. This harrowing experience has made him more environmentally conscious. In doing research, he's discovered the concept of green burials: no embalming fluid is used and the body is placed in a bio-degradable casket that goes directly into the ground, rather than a cement vault. This ensures that the body and all materials are recycled naturally. For Wang it's an ideal solution, one that he's become very passionate about in his final days. It's also helped him to deal with the idea of death itself. Knowing that his body will become one with nature, and a force of regeneration, Wang finds himself at peace with his fate. A Will for the Woods is an incredibly thought-provoking documentary that tackles death in a surprising and refreshingly positive way.
Visit EcoWatch's BIODIVERSITY page for more related news on this topic.

EcoWatch Daily Newsletter