Documentary on Mountaintop Removal Coal Mining Now Available on DVD
Nov. 03, 2011 09:35AM EST
Energy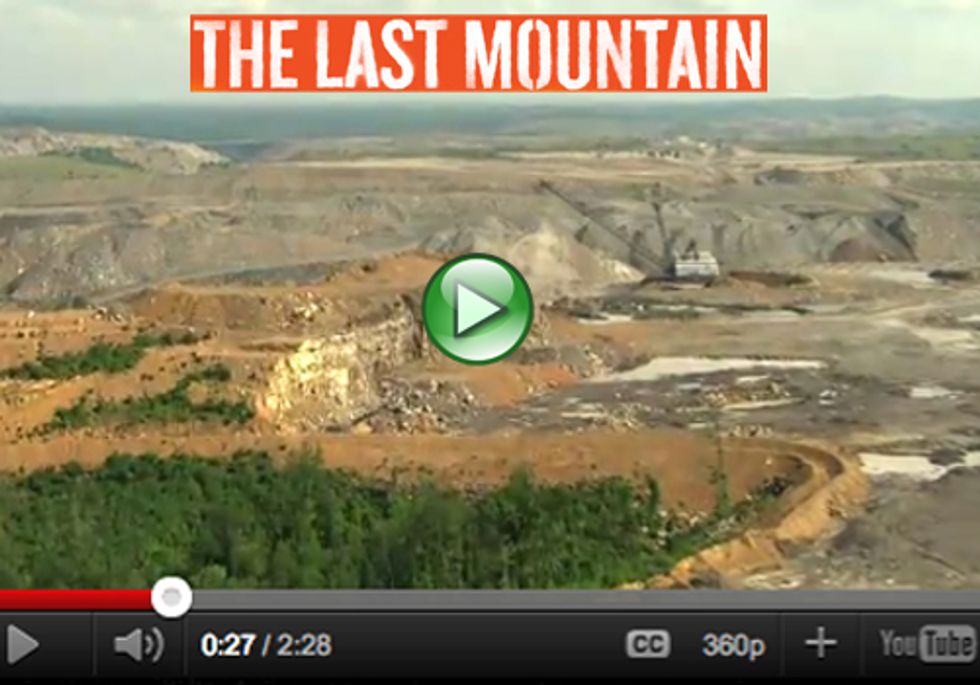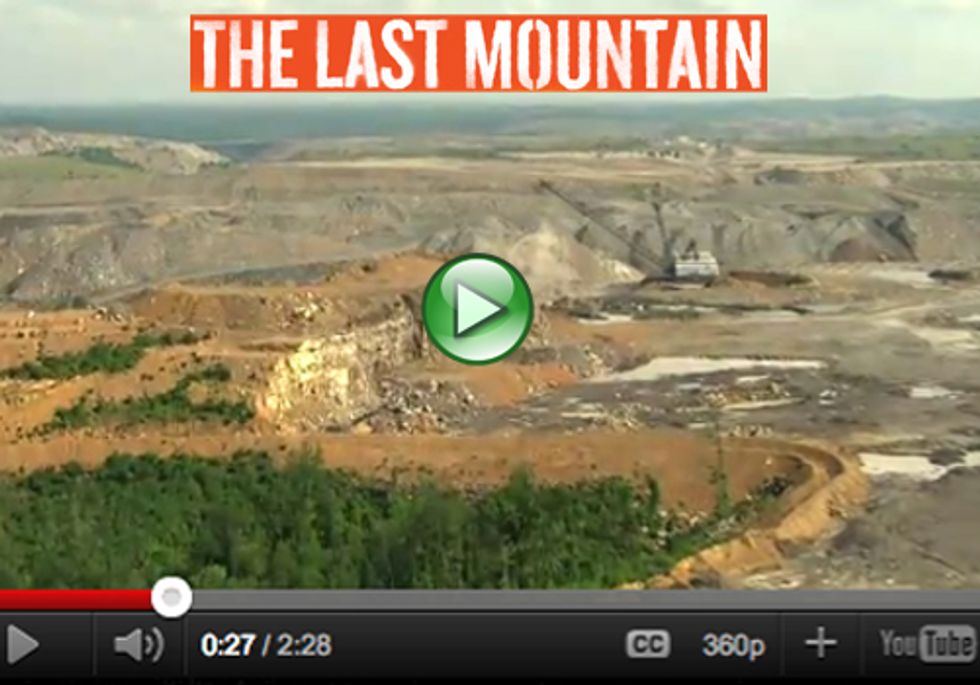 The Last Mountain, a documentary on the destructive power of Big Coal, is now available on DVD.
You can purchase it on Amazon or rent it through Netflix. Either way, do not miss seeing this powerful, true film about the battle being fought over a mountain in the valleys of Appalachia.
It's a battle with severe consequences that affect every American, regardless of social status, economic background or location. It is a battle that has taken many lives and continues to do so the longer it's waged. It's a battle over protecting our health and environment from the destructive power of Big Coal.
The mining and burning of coal is at the epicenter of America's struggle to balance its energy needs with environmental concerns. Nowhere is that concern greater than in Coal River Valley, West Virginia, where a small but passionate group of ordinary citizens are trying to stop Big Coal corporations like Massey Energy from continuing the devastating practice of mountain top removal.
A spellbinding tour along the frontlines of America's most spirited battle over the environment and the economy set deep in the heart of Appalachian West Virginia, this consciousness-raising film captures a rowdy band of citizens as they try to stop a giant coal company from blowing up a pristine mountain for its coal. The daring solution proposed by this small Appalachian community takes on national significance when Robert F. Kennedy Jr. joins the Appalachian families to fight the extraordinary and insidious power of Big Coal.
Featuring the stunning visuals of Appalachia, The Last Mountain is a passionate and personal tale that highlights the extraordinary power of ordinary Americans when they fight for what they believe in, showcasing a battle for the future of energy that affects us all.
Check it out today on Amazon or through Netflix.
For more information, click here.
EcoWatch Daily Newsletter