Documentary Exposes Fossil Fuel Industries Assault on the Wild West
Sep. 04, 2014 04:21PM EST
Energy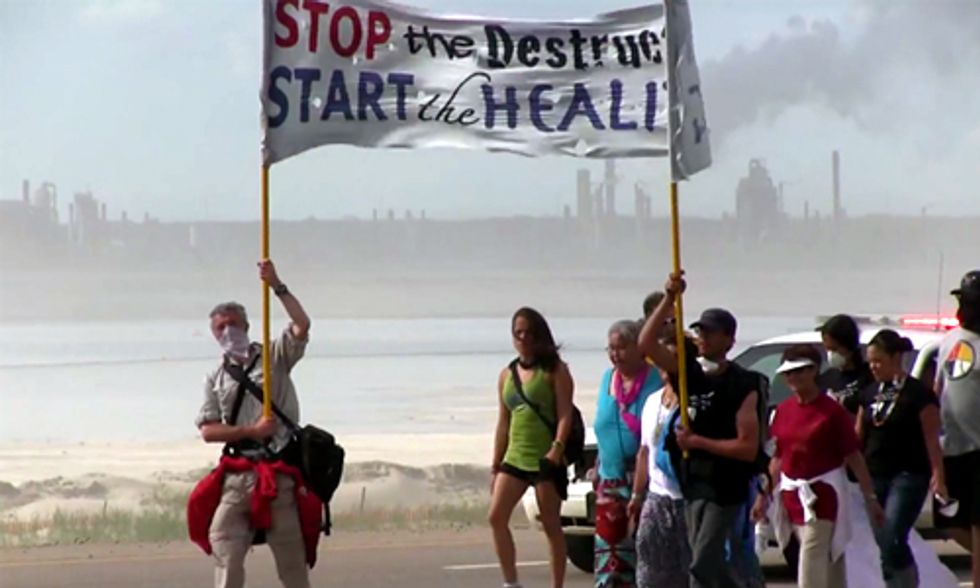 Sometimes it seems like there's no frontier left unspoiled by greed and the potential for profit.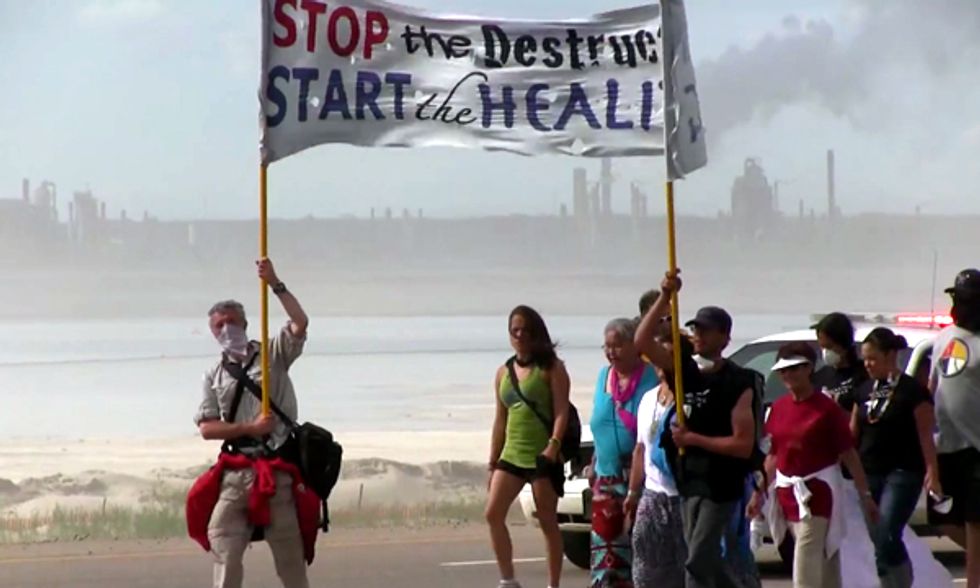 A new documentary, Last Rush for the Wild West: Tar Sands, Oil Shale and the American Frontier, by filmmaker Jennifer Eckstrom, talks about another piece of the American landscape under assault from the fossil fuel industry: the strip mining of more than a million acres of tar sands and oil shale in eastern Utah. It addresses the wilderness landscapes that would be destroyed, increased pollution it would bring to already heavily polluted Salt Lake City and threat to the Colorado River watershed, which provides drinking water to 36 million people.
The state of Utah has already approved the project despite a lack of studies about the potential impact on the water supply, and there has already been strong backlash.
"I made this film because of the magnitude of destruction on the horizon in America if strip mining for tar sands and oil shale is allowed to gain momentum," said Eckstrom, who has a long record of environmental activism. "The massive strip mines that have already been approved by the State of Utah, under the public's radar, are unprecedented and out of step with the needs of humanity on many levels. Too often we realize the foolishness of our decisions after the fact. We now have a rare opportunity to stop this really bad project before it begins."
Last Rush for the Wild West will debut in the heart of the impacted area, screening at the Moab International Film Festival in Utah on Sept. 19.
According to the film's Facebook page, "The recreation mecca of Moab, Utah is a front-line community positioned directly downstream from proposed tar sands and oil shale strip mines. Moab residents would be among the first in the Colorado River watershed to be impacted by pollution inevitably created by this type of mining practice."
If you can't get out to Moab, watch the trailer here:
YOU MIGHT ALSO LIKE
Permanent Protest Setup at Proposed Tar Sands Strip Mine in Utah
First U.S. Tar Sands Mine Approved in Utah
EcoWatch Daily Newsletter
Related Articles from EcoWatch
Recent Stories from EcoWatch