This website uses cookies to ensure you get the best experience while browsing it. By clicking 'Got It' you're accepting these terms.
Doctors Want McDonald's out of Hospitals
Apr. 18, 2012 10:00AM EST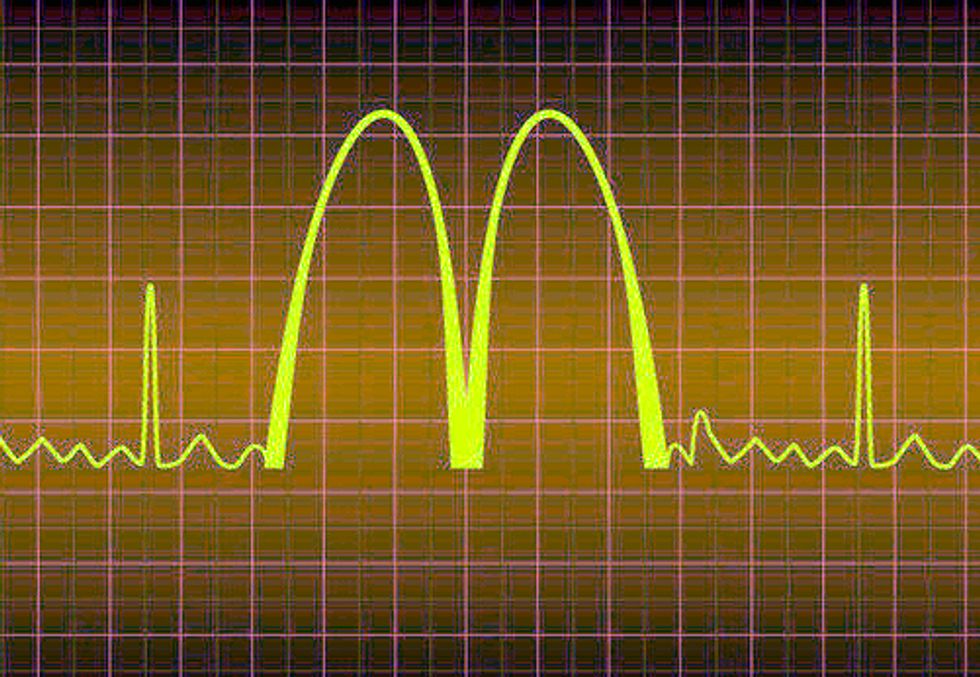 Over the last year, a network of more than 1,900 health professionals, including some of the nation's top pediatricians, cardiologists and child psychologists, has called on McDonald's to stop marketing junk food to kids.
As part of the initiative, leading doctors are joining Corporate Accountability International in calling on the administrators of the nation's leading health institutions to remove McDonald's franchises from their premises.
Twenty-two hospitals currently have contracts with the fast food industry leader, including the Cleveland Clinic and Children's Memorial Hospital of Chicago.
"Kids are being treated for diet-related conditions like diabetes on one floor in the hospital and given the wrong message by being offered the world's most recognized junk food brand on another floor in the hospital," said Dr. Francine Kaufman, former president of the American Diabetes Association and professor emeritus of pediatrics and communications at Children's Hospital Los Angeles, one of the hospitals with a McDonald's. "The practice earns McDonald's an undeserved association with healthfulness among parents and children alike…and it should be curtailed."
A 2006 study in the academic journal Pediatrics demonstrated that allowing a McDonald's store to operate inside a hospital affects hospital guests' consumption on the day of their visit, and boosts the perception of the "healthfulness" of McDonald's food.
To address this concern and call for action, the initiative sent a letter to 22 hospital administrators last week. The letter further notes: "It's no surprise that McDonald's sites stores in hospitals. After all, for decades, McDonald's has attempted to co-opt the health community, to deflect blame for the epidemic of disease that it has helped drive, and to pose itself as part of the solution."
The letter also discusses the powerful message administrators could send in taking action, just as others have before them. For example, in 2009, Parkland Health & Hospital System in Dallas, Texas succeeded in replacing a McDonald's with a smaller chain offering healthier food. McDonald's had been the only chain restaurant at the hospital for 20 years. Children's Hospital of Philadelphia and Vanderbilt Medical Center have also ended their contracts with McDonald's in recent years.
"Simply put, the less kids are exposed to fast food and its marketing, the less likely they are to suffer from diet-related conditions like type 2 diabetes," said Sara Deon, Corporate Accountability International's Value [the] Meal campaign director and the letter's principle signatory. "McDonald's has a long history of putting a healthy label on an inherently unhealthy brand. It has used healthcare providers and institutions to help promote this image for decades. Today, administrators have the opportunity to provide a healthier food environment for the children and families they care for."
For more information, click here.
EcoWatch Daily Newsletter
No longer will the options when we die be a choice between just burial or cremation. Soon it will be possible to compost your remains and leave your loved ones with rich soil, thanks to a new funeral service opening in Seattle in 2021 that will convert humans into soil in just 30 days, as The Independent reported.
You can reduce the footprint of a medium-sized live tree by donating it to elephants at a local zoo, like this African elephant pictured above. eans / iStock / Getty Images
The holiday season is supposed to be about giving and sharing, but often it is actually about throwing away. The U.S. generates 25 percent more garbage between Thanksgiving and New Year's than it does during the rest of the year. That's around one million extra tons per week, according to National Environmental Education Foundation (NEEF) figures reported by The Associated Press.
The Opera House is seen with smoke haze which enveloped Sydney Harbor on Dec. 10 in Sydney, Australia. Smoke haze hangs over the city as the New South Wales fire danger risk is raised from 'very high' to 'severe'. James D. Morgan / Getty Images
The brushfires raging through New South Wales have shrouded Australia's largest city in a blanket of smoke that pushed the air quality index 12 times worse than the hazardous threshold, according to the Australia Broadcast Corporation (ABC).
People walk across the bridge near Little Raven Court in downtown Denver. Younger Americans increasingly prefer to live in walkable neighborhoods. Helen H. Richardson / The Denver Post via Getty Images
By David B. Goldstein
Energy efficiency is the cornerstone of any country's plan to fight the climate crisis. It is the cheapest option available, and one that as often as not comes along with other benefits, such as job creation, comfort and compatibility with other key solutions such as renewable energy. This has been recognized by the International Energy Agency (IEA) for at least a decade.
Activists from Extinction Rebellion New York City engaged in nonviolent direct action to confront climate change outside City Hall on April 17, 2019. Erik McGregor / Pacific Press / LightRocket via Getty Images
By Andrea Germanos

Over 500 groups on Monday rolled out an an action plan for the next president's first days of office to address the climate emergency and set the nation on a transformative path towards zero emissions and a just transition in their first days in office.