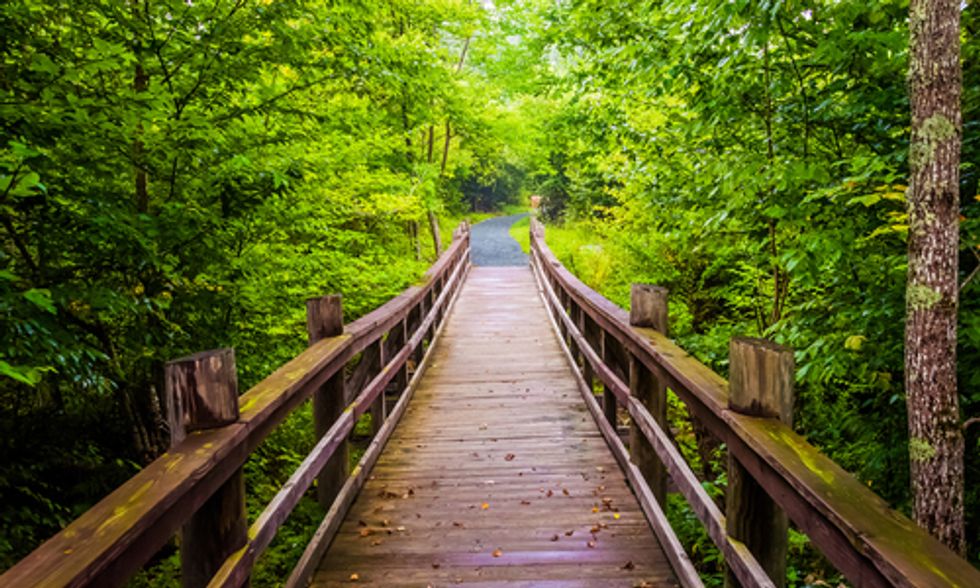 Doctors in Washington, D.C. are beginning to write prescriptions for their patients to spend time in parks to improve their health.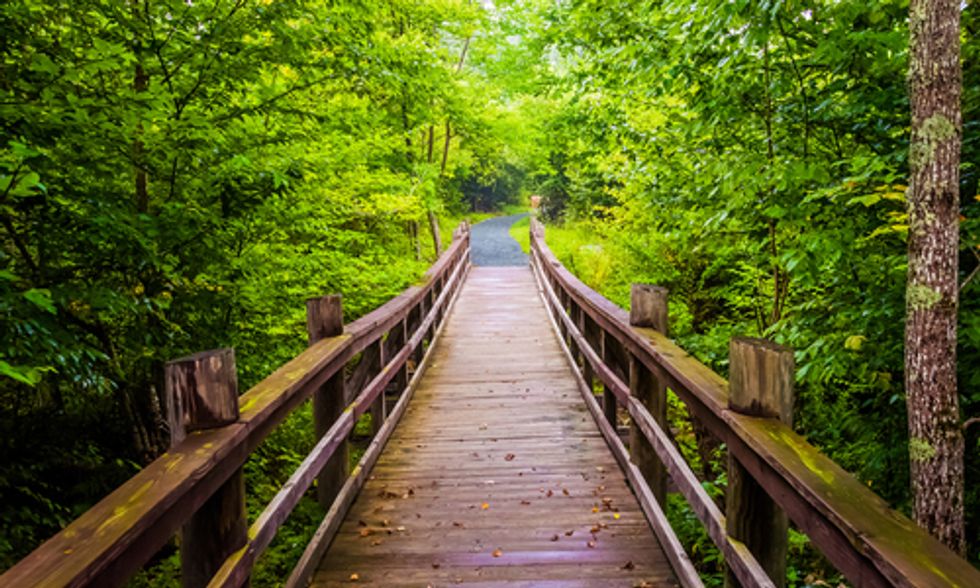 Shenandoah National Park. Photo courtesy of Shutterstock
The initiative known as D.C. Park Rx is a partnership spearheaded by the National Park Service (NPS), whose Healthy Parks Healthy People program aims to connect people to parks through health promotion while creating the next generation of park stewards.
D.C. Park Rx's greatest champion is Dr. Robert Zarr, a practicing primary care pediatrician at Unity Health Care's Upper Cardozo Community Health Center. Dr. Zarr has persuaded 27 of his colleagues to prescribe parks to their patients, and over 500 prescriptions have been made in the past nine months.
Last year a searchable database of 350 city parks was linked to Electronic Medical Records. Those parks are rated based upon access, cleanliness, level of activity and safety. Mapping all of D.C.'s green spaces was an effort that involved volunteers as well as several organizations including the NPS and the National Environmental Education Foundation.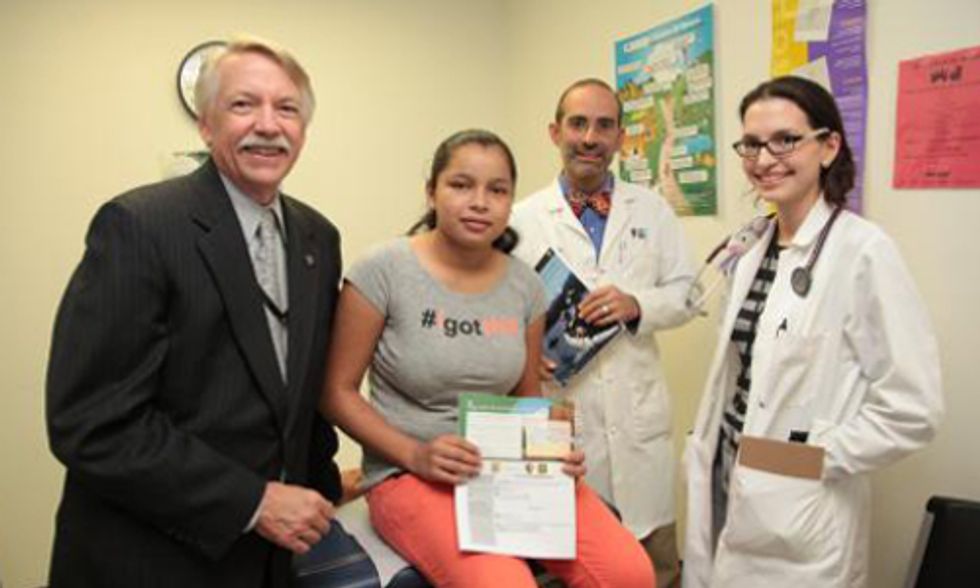 NPS Director Jonathan Jarvis, Dr. Robert Zarr, Dr. Maria Cristi Rueda and a patient holding her park prescription. Photo credit: HealthIT.gov
"With the information provided by [Park Rx], my children are more active and I feel encouraged to take them to the park," said a patient's mother, according to the Office of the National Coordinator for Health Information Technology's Health IT Buzz. "I am happy because on my last visit with the doctor, my daughter lost one pound."
"Our patients, my colleagues, and I have embraced Park Rx with open arms because we are all ready for a positive approach to chronic disease that poses virtually no risk, but both prevents and treats our modern day plagues like obesity, asthma and mental illness," Dr. Zarr wrote in a blog. 
"By getting people outside in Nature, I find that much more happens than weight reduction, lower heart rate and a sense of focus and well-being. We start to understand and value trees, clean air, water, fauna and flora in a way we hadn't before, and we feel committed. We are creating the next generation of environmental stewards, conservationists and activists," he added.
——–
YOU MIGHT ALSO LIKE
The #1 Way to Improve Your Life? Nature
Study Shows Living Close to Nature Improves Mental Health
——–
EcoWatch Daily Newsletter
Related Articles from EcoWatch