Do You Want to Eat Genetically Engineered Salmon?
Oct. 05, 2012 10:14AM EST
GMO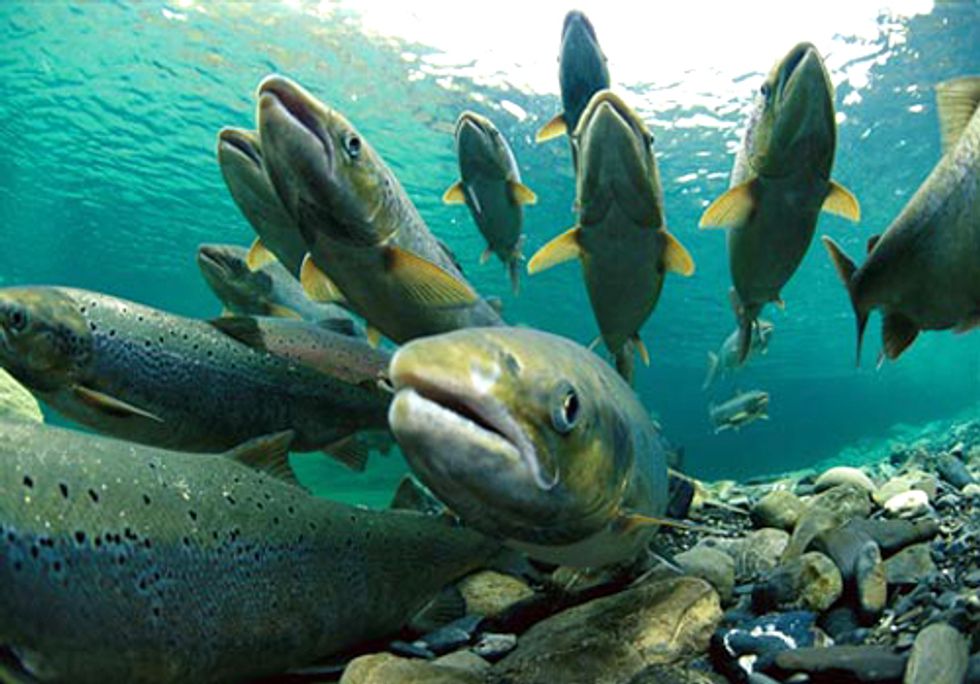 By Tim Schwab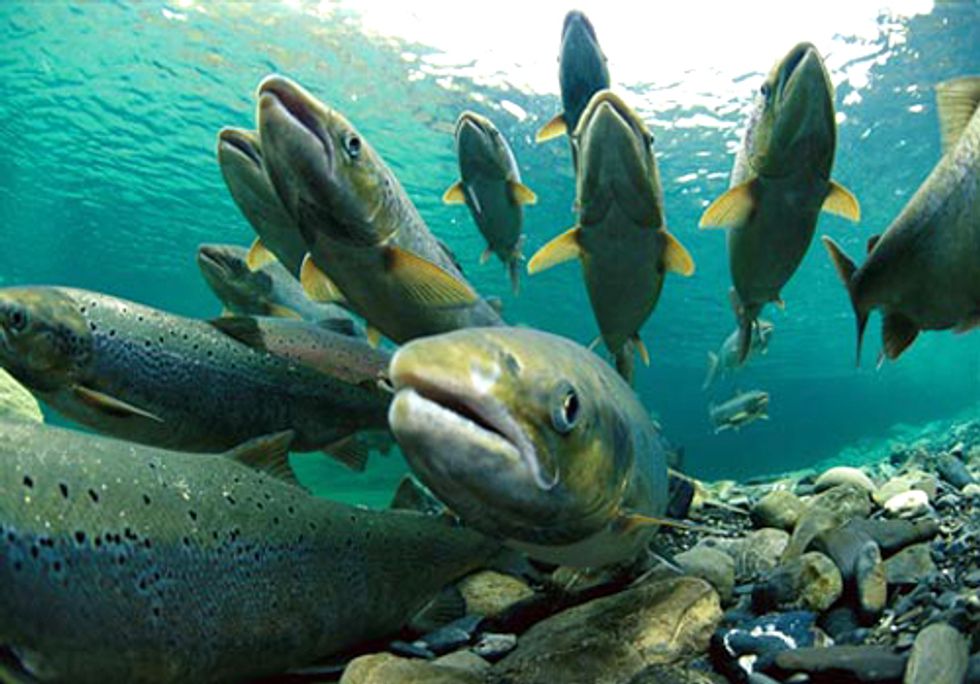 AquaBounty Technologies has made a desperate plea to President Obama, apparently enlisting a tiny battalion of biotech advocates to pressure the Food and Drug Administration (FDA) to approve the company's main product, genetically engineered (GE) salmon, which has been stuck in the approval process for two years. 
AquaBounty represents the biotech industry's avant-garde, as its fish would be the first ever GE animal to enter the food supply anywhere in the world. Biotech corporations have tremendous interest in this regulatory approval, and the main trade group (the Biotechnology Industry Organization, which is supported by groups like AquaBounty, Monsanto and Syngenta) spent $8 million last year lobbying on issues like GE salmon.
But consumers have made clear their feelings in several polls, repeatedly and overwhelmingly indicating they don't want to eat GE salmon. And if GE salmon is eventually approved by the FDA, consumers want it labeled so they can choose to avoid it. Food & Water Watch personally delivered more than 170,000 letters from consumers to the FDA, expressing widespread opposition to GE salmon.
By contrast, AquaBounty was only able to muster about 50 names for its sign-on letter—most of them closely tied to industry, which desperately wants FDA to deregulate GE animals. The letter accuses the FDA of letting politics get in the way of what should be an independent, scientific assessment of the safety and efficacy of a biological product. In a subsequent article in the Los Angeles Times, the biotech promoters suggest that secret government forces are intentionally stalling GE salmon's approval. 
Let's be clear: if there's politics at play with GE salmon, it is coming from the biotech industry, which spent $572 million dollars in campaign contributions and lobbying Congress over the last decade, trying to influence rules and regulations. 
Signers of the AquaBounty letter include corporate reps from Bumble Bee Foods, and biotech firms Arborgen, Recombinetics, Prometheus, Hematech and 5AM ventures. Also on the list were a number of academics, including University of California Professor (and former Monsanto employee) Alison Van Eenennaam, whose name is on several of the company's patents. Van Eenennaam's academic research and future career opportunities could benefit enormously from the approval of GE salmon. Another signatory, Penn State Professor Terry Etherton, previously teamed up with Monsanto scientists on a Monsanto-funded study determining that controversial growth hormones produced by the company are safe. 
The signatories also include the CEO of the Council for Agriculture and Science in Technology. While this sounds like a solid, independent organization, its board representatives include Monsanto, Syngenta and Dupont. Similarly, the American Society of Animal Science represents a sizable "corporate sustaining membership," including Elanco Animal Health, Archer Daniels Midland and Pfizer. And, by the way, the American Society of Animal Science is a member of the Council for Agricultural Science and Technology.
Beyond this tiny echo chamber of corporate power that lavishes Congress with money to influence rules and regulations, where, indeed, are the politics? And where, in fact, is the science?
The only available science we have about GE salmon shows a fish prone to deformities and unimpressive growth rates. GE salmon also contains 40 percent higher levels of a growth hormone linked to cancer and a great potential to induce allergic reactions in consumers. Independent scientists with tremendous expertise related to GE fish—and no financial interest in the outcome—have come out on the record against it. 
Salmon growers have called the fish a dud, while consumers say they don't want their children eating it. If the FDA needs a cue on what direction to take with GE salmon, it shouldn't be looking to a letter written by investors, industry reps and academics who stand to gain financially from the decision.
Visit EcoWatch's GENETICALLY MODIFIED ORGANISM page for more related news on this topic.
EcoWatch Daily Newsletter