This website uses cookies to ensure you get the best experience while browsing it. By clicking 'Got It' you're accepting these terms.
Ditching Fossil Fuels and Switching to 100% Renewables No Problem, Says Stanford Study
Jun. 11, 2015 11:30AM EST
Business
Is it possible for the U.S. to ditch fossil fuels? The answer is yes, according to researchers and engineers from Stanford University and U.C. Berkeley, who have developed a state-by-state plan to convert the country to 100 percent renewable energy in less than 40 years.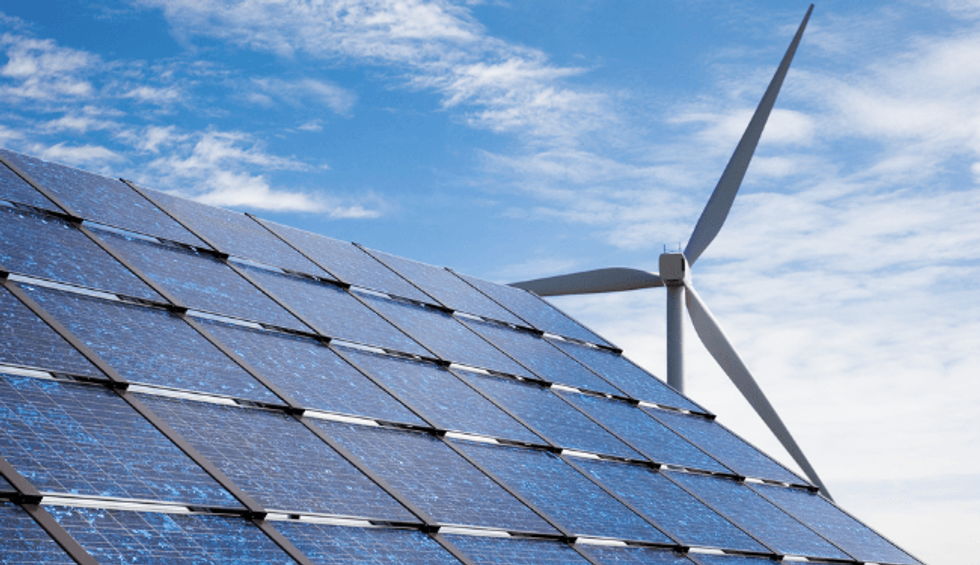 Photo Credit: Shutterstock
The study, published in the Energy and Environmental Sciences, showcases how each state can replace fossil fuels by tapping into renewable resources available in each state, such as wind, solar, geothermal, hydroelectric, and even small amounts of tidal and wave power.
The report, led by Stanford civil and environmental engineering professor Mark Z. Jacobson and U.C. Berkeley researcher Mark Delucchi, argues that converting the current energy infrastructure into renewable energy will help fight climate change, save lives by eliminating air pollution, create jobs and also stabilize energy prices.
You can check out an interactive map summarizing the plans for each state at The Solutions Project, an organization of scientists, business leaders and other forward-thinking minds with a mission of accelerating the world's transition to 100 percent clean, renewable energy.
The project's concept has attracted high-profile funders including the Elon Musk Foundation and Leonardo DiCaprio Foundation, according to The Plaid Zebra.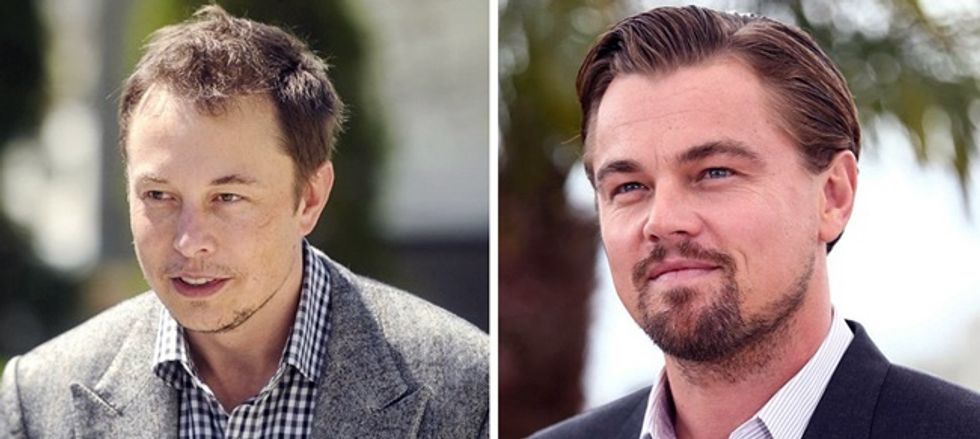 Board members of The Solutions Project include notable environmental advocates including filmmaker and founder of the the International WOW Company Josh Fox, co-founder and president of Mosaic Billy Parish, and actor and noted environmentalist Mark Ruffalo.
Stanford engineers develop state-by-state plan 2 convert U.S. to 100% clean, renewable energy by 2050 https://t.co/SIVHGHGCNk via @Stanford

— Mark Ruffalo (@MarkRuffalo) June 9, 2015
Undoubtedly, the plan involves a lot of difficult and expensive changes, but the authors believe that the complete transition to renewables is economically and technically viable.
"The main barriers are social, political and getting industries to change. One way to overcome the barriers is to inform people about what is possible," Jacobson said. "By showing that it's technologically and economically possible, this study could reduce the barriers to a large scale transformation."
According to a news release, the study's authors examined each state's current energy usage in four sectors: residential, commercial, industrial and transportation. For each sector, they then analyzed the current amount and source of the fuel consumed—coal, oil, gas, nuclear and renewables—and calculated what the fuel demands would be if replaced with electricity. (This includes all the cars on the road becoming electric, as well as homes and businesses fully converting to electric heating and cooling systems). They then calculated how this new electric grid could be powered using only renewable energy resources available in each state.
"When we did this across all 50 states, we saw a 39 percent reduction in total end-use power demand by the year 2050," Jacobson said. "About 6 percentage points of that is gained through efficiency improvements to infrastructure, but the bulk is the result of replacing current sources and uses of combustion energy with electricity."
Check out South Carolina, for instance (you can see the infographics for the other 49 states here):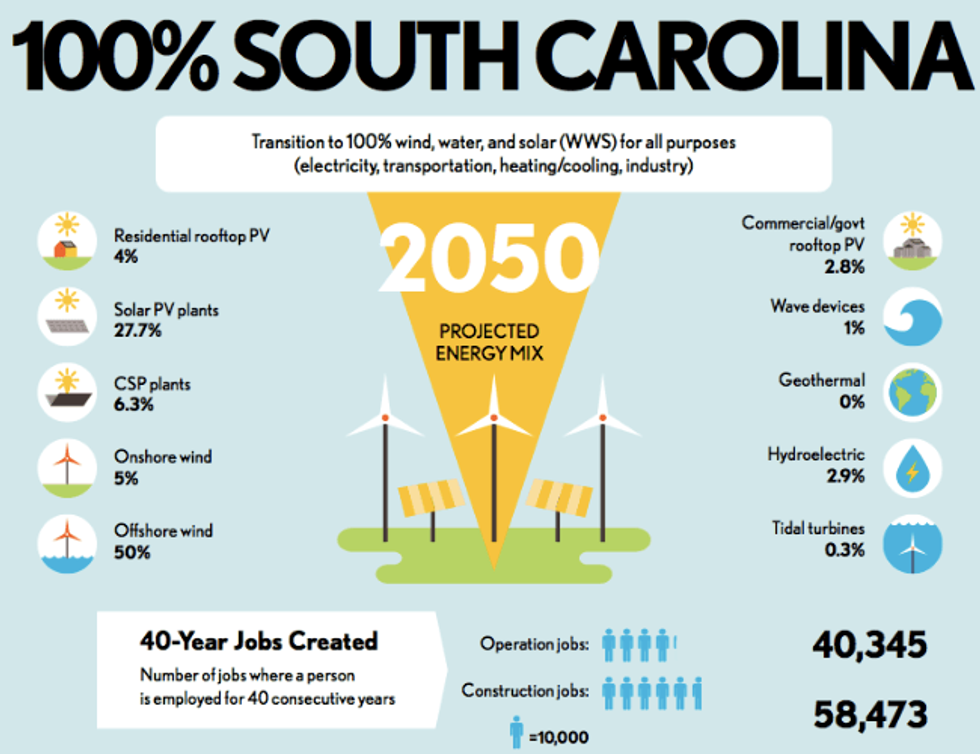 The good news is that several states are already on their way. For example, Washington state already meets 70 percent of its current electricity needs from existing hydroelectric sources.
Yes, the upfront cost of the massive conversion would be expensive, however the study's authors argue it would even out over time and the environmental benefits are clear.
"When you account for the health and climate costs—as well as the rising price of fossil fuels—wind, water and solar are half the cost of conventional systems," Jacobson said. "A conversion of this scale would also create jobs, stabilize fuel prices, reduce pollution-related health problems and eliminate emissions from the United States. There is very little downside to a conversion, at least based on this science."
Check out Jacobson's 2013 appearance on The Late Show with David Letterman, where he explains his plan of transitioning the country to clean energy.
YOU MIGHT ALSO LIKE
Hawaii Enacts Nation's First 100% Renewable Energy Standard
12 Reasons Why Solar Is Having an Explosive Year
We Could Power Entire World on Renewables by 2025, Says Global Apollo Program
EcoWatch Daily Newsletter
A new report spotlights a U.N. estimate that at least 275 million people rely on healthy coral reefs. A sea turtle near the Heron Island in the Great Barrier Reef is seen above. THE OCEAN AGENCY / XL CATLIN SEAVIEW SURVEY
In a new report about how the world's coral reefs face "the combined threats of climate change, pollution, and overfishing" — endangering the future of marine biodiversity — a London-based nonprofit calls for greater global efforts to end the climate crisis and ensure the survival of these vital underwater ecosystems.
Half of the extracted resources used were sand, clay, gravel and cement, seen above, for building, along with the other minerals that produce fertilizer. Cavan Images / Cavan / Getty Images
The world is using up more and more resources and global recycling is falling. That's the grim takeaway from a new report by the Circle Economy think tank, which found that the world used up more than 110 billion tons, or 100.6 billion metric tons, of natural resources, as Agence France-Presse (AFP) reported.
By Gero Rueter
Heating with coal, oil and natural gas accounts for around a quarter of global greenhouse gas emissions. But that's something we can change, says Wolfgang Feist, founder of the Passive House Institute in the western German city of Darmstadt.

By George Citroner
Recent research finds that official government figures may be underestimating drug deaths by half.
Researchers estimate that 142,000 people died due to drug use in 2016.
Drug use decreases life expectancy after age 15 by 1.4 years for men and by just under 1 year for women, on average.
Government records may be severely underreporting how many Americans die from drug use, according to a new study by researchers from the University of Pennsylvania and Georgetown University.
Water coolers in front of shut-off water fountains at Center School in Stow, MA on Sept. 4, 2019 after elevated levels of PFAS were found in the water. David L. Ryan / The Boston Globe via Getty Images
In a new nationwide assessment of drinking water systems, the Environmental Working Group found that toxic fluorinated chemicals known as PFAS are far more prevalent than previously thought.