This website uses cookies to ensure you get the best experience while browsing it. By clicking 'Got It' you're accepting these terms.
Disturbing Study Links Fracking Wells to Low Birth Weights
Jun. 08, 2015 11:15AM EST
In an alarming new study, University of Pittsburgh researchers revealed that pregnant mothers who live in close proximity to fracking wells are more likely than their counterparts, who live farther away, to have babies with lower birth weights.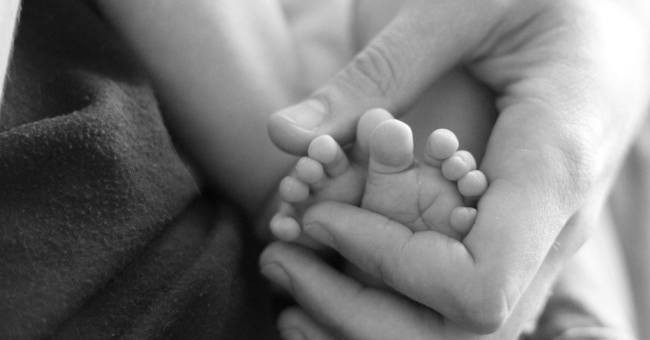 Photo credit: Derek Swanson/Flickr
Perinatal Outcomes and Unconventional Natural Gas Operations in Southwest Pennsylvania was published last week in the journal PLOS ONE. Hailing from Pitt's Graduate School of Public Health, the researchers investigated birth outcomes for 15,451 babies born between 2007 and 2010 in three counties in the fracking-heavy state of Pennsylvania: Washington, Westmoreland and Butler.
"Mothers whose homes fell in the top group for proximity to a high density of such wells were 34 percent more likely to have babies who were 'small for gestational age' than mothers whose homes fell in the bottom 25 percent," states a summary of the report's conclusions. "Small for gestational age refers to babies whose birth weight ranks them below the smallest 10 percent when compared to their peers."
Low birth weight is associated with medical problems later in life, including diabetes, heart disease and high blood pressure.
The researchers say these findings held up even when numerous other factors were taken into account, including prenatal care, education, age and birthing history. They emphasized that the study does not definitively prove a causal relationship between fracking wells and low birth weights, but is certainly cause for concern—and further investigation.
"Our work is a first for our region and supports previous research linking unconventional gas development and adverse health outcomes," said co-author Dr. Bruce Pitt, chair of Pitt Public Health's Department of Environmental and Occupational Health. "These findings cannot be ignored. There is a clear need for studies in larger populations with better estimates of exposure and more in-depth medical records."
The paper follows numerous scientific findings that fracking poses severe human health and environmental hazards, from contaminated drinking water to earthquakes. A separate study published in April by Johns Hopkins University researchers found that homes and buildings closer to Pennsylvania fracking sites had a higher concentration of the carcinogenic gas radon.
YOU MIGHT ALSO LIKE
Find Out Which Brands Still Use Toxic BPA-Lined Cans (And Which Don't)
We Could Power Entire World on Renewables by 2025, Says Global Apollo Program
Avian Flu Epidemic Prompts CDC Warning of 'Potential for Human Infection'
Three scissor-tailed flycatcher fledglings in a mesquite tree in Texas. Texas Eagle / CC BY-NC 2.0
By Gary Paul Nabhan
President Trump has declared a national emergency to fund a wall along our nation's southern border. The border wall issue has bitterly divided people across the U.S., becoming a vivid symbol of political deadlock.
PeopleImages / E+ / Getty Images
By Daniel Ross
Hurricane Florence, which battered the U.S. East Coast last September, left a trail of ruin and destruction estimated to cost between $17 billion and $22 billion. Some of the damage was all too visible—smashed homes and livelihoods. But other damage was less so, like the long-term environmental impacts in North Carolina from hog waste that spilled out over large open-air lagoons saturated in the rains.
Hog waste can contain potentially dangerous pathogens, pharmaceuticals and chemicals. According to the state's Department of Environmental Quality, as of early October nearly 100 such lagoons were damaged, breached or were very close to being so, the effluent from which can seep into waterways and drinking water supplies.
This picture taken on May 21, 2018 shows discarded climbing equipment and rubbish scattered around Camp 4 of Mount Everest. Decades of commercial mountaineering have turned Mount Everest into the world's highest rubbish dump as an increasing number of big-spending climbers pay little attention to the ugly footprint they leave behind. DOMA SHERPA / AFP / Getty Images
China has closed its Everest base camp to tourists because of a buildup of trash on the world's tallest mountain.
Researchers tested the eggs of Arctic northern fulmers like these in Nunavut, Canada.
Fiona Paton / Flickr
By Madison Dapcevich
Plastics have been recorded in every corner of the world, from the remote icy waters of Antarctica to the bellies of deep-sea fishes. Now, preliminary findings presented at this year's American Association for the Advancement of Science (AAAS) annual meeting in Washington, DC suggest that bird eggs from the high Arctic—one of the most remote wildernesses on the planet—show evidence of contamination from chemicals used in plastics.