Disruption: Watch It Sept. 7
Aug. 29, 2014 09:06AM EST
Climate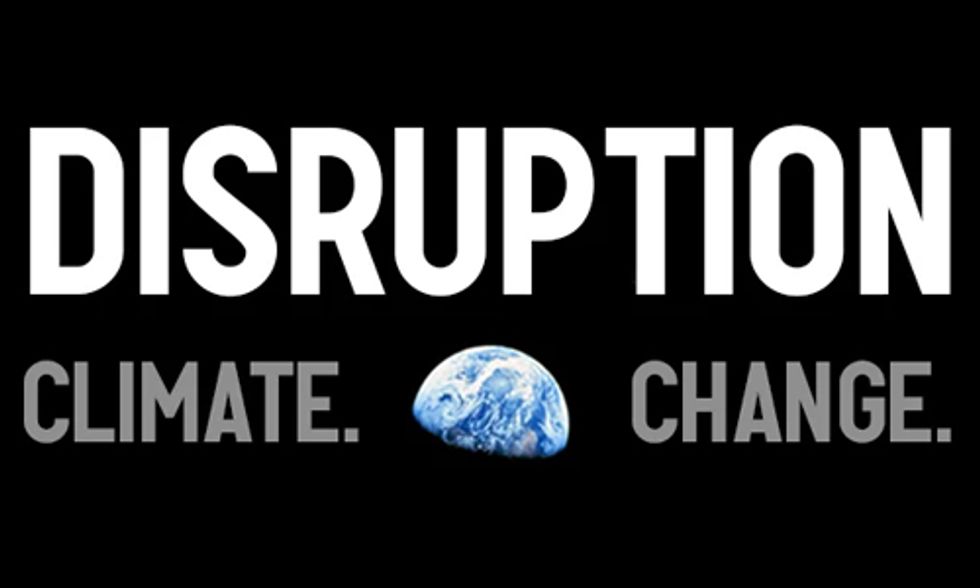 "When it comes to climate change, why do we do so little when we know so much?" This is the question that Disruption investigates in the 60-minute documentary with narration based on the writings of Bill McKibben.
Disruption takes a fearless look at the devastating consequences of inaction on climate change. The film calls for bold action now and shows how building a renewable energy future can help provide solutions to our fossil-fuel addicted economy. "We're the first generation to feel the impacts of climate disruption, and the last generation that can do something about it," says the films synopsis.
Disruption takes you behind-the-scenes of the efforts to organize what will likely be the largest climate rally in the history of the planet—the People's Climate March on Sept. 21 in New York City during the United Nation's Climate Summit.
Disruption will be released for free online Sept. 7. Independent screenings and house parties are being planned around the country so people can watch the movie together.
The film boasts inspiring interviews with many climate leaders including: Leslie Cagan, Keya Chatterjee, Dr. Heidi Cullen, Justin Gillis, Dr. James Hansen, Chris Hayes, Dennis Hayes, Naomi Klein, Van Jones, Bill McKibben, Dr. Naomi Oreskes, Ricken Patel, Yeb Saño, Jeanette Toomer and more.
YOU ALSO MIGHT LIKE
'Irreversible' Damage to Planet From Climate Change Says Leaked IPCC Report
Bill McKibben on Democracy Now!: Obama's Nonbinding Climate Deal, IPCC Report, People's Climate March
Leonardo DiCaprio Narrates Climate Change Films Urging Shift From Fossil Fuels to Renewables
EcoWatch Daily Newsletter
Recent Stories from EcoWatch