This website uses cookies to ensure you get the best experience while browsing it. By clicking 'Got It' you're accepting these terms.
Disney Commits to Protecting the Earth's Real Magic Kingdom
Oct. 14, 2012 10:14AM EST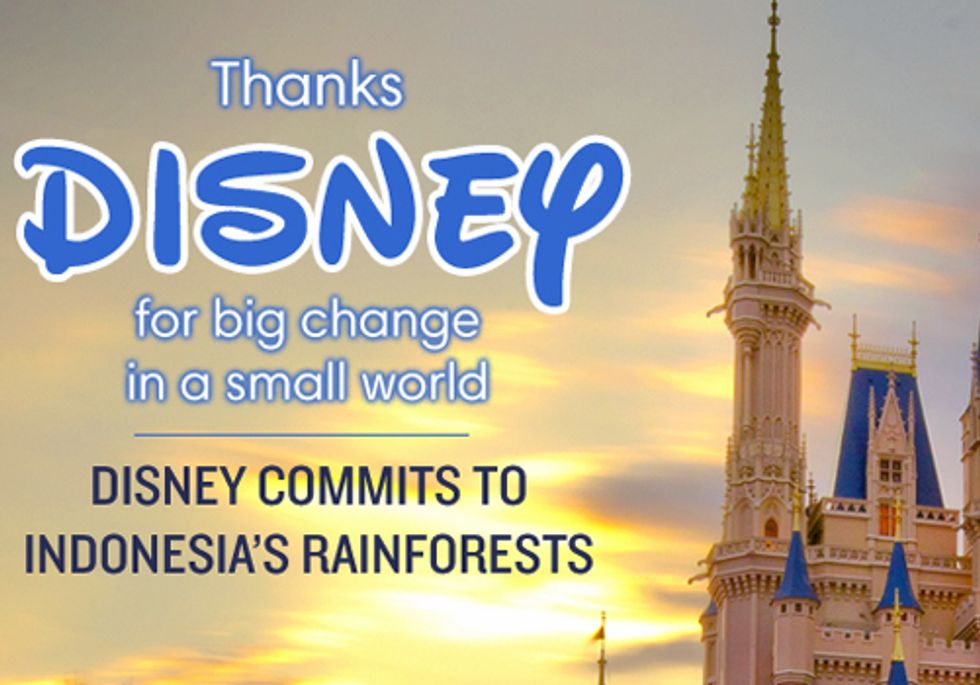 On Oct. 11, Disney announced a significant new paper policy that applies to the company's extensive operations and those of its licensees, and means they will be eliminating paper connected to the destruction of endangered forests and animals.
 
The policy, the culmination of two years of conversations between Disney executives and the Rainforest Action Network (RAN), establishes Disney's leadership among household brands including Staples, Mattel, Scholastic, Tiffany and Kroger that have moved to source paper more responsibly to help slow the rate at which the world's most precious forests are being pulped.
 
"Rainforests are more valuable left standing than being pulped for paper," said Rebecca Tarbotton, executive director of Rainforest Action Network, which worked with Disney on the policy. "Disney is adding its voice to the growing chorus of companies demonstrating that there's no need to sacrifice endangered forests in Indonesia or elsewhere for the paper we use every day."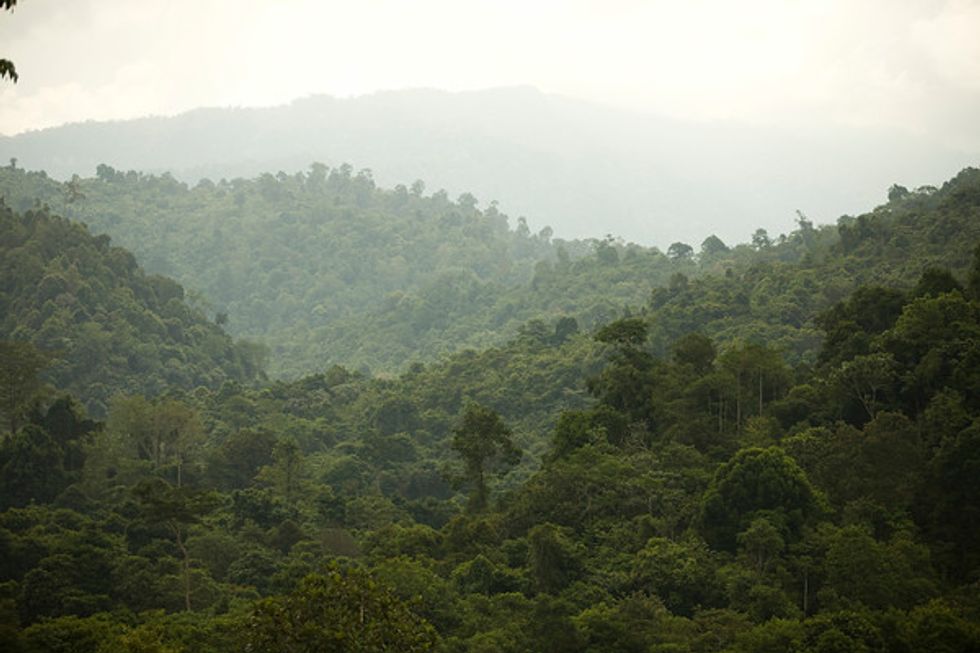 To date, nine top U.S. publishers have worked with RAN to announce rainforest commitments, including Scholastic, Hachette, Pearson/Penguin, Candlewick Press, Houghton Mifflin Harcourt, Macmillan, Random House, Simon & Schuster and now Disney.  
 
Disney is the world's biggest publisher of children's books and magazines. The new paper policy will be applied to the Company's entire global operations and those of its supply chain. The commitment includes Disney's media networks, theme parks, resorts, cruise ships, and all its product packaging, copy paper and book publishing as well as the 3,700[1] licensees that use Disney characters. It will also influence the operations of 25,000 factories in more than 100 countries that produce Disney products, including 10,000 in China.
"The paper policy is an example of how Disney conducts business in an environmentally and socially responsible way, and demonstrates the Company's commitment to creating a lasting, positive impact on ecosystems and communities worldwide," said Dr. Beth Stevens, senior vice president, Disney Corporate Citizenship, Environment and Conservation.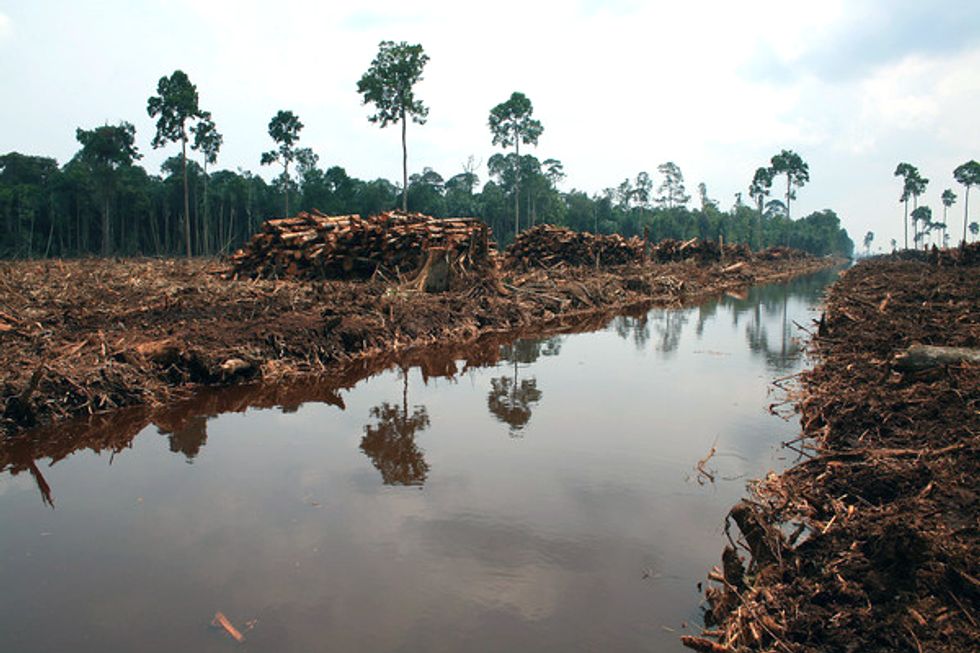 Disney's commitment sets out to ensure the Company's operations and those of its licensees minimize their consumption of paper and maximize their use of recycled content. The commitment also means Disney will not be sourcing from controversial paper giants Asia Pulp and Paper (APP) and Asia Pacific Resources International Holdings (APRIL). APP is reportedly the third largest paper company in the world.
Disney's commitment will have a particularly important impact in Indonesia, the primary place where tropical rainforests are still being cut down for paper. The pulp and paper industry is one of the main drivers of the estimated 2.5 million acres of rainforest cut down per year in Indonesia.
Lafcadio Cortesi, the Asia director at Rainforest Action Network, said: "Indonesia has one of the highest rates of deforestation in the world due, in part, to pulp and paper giants like Asia Pulp and Paper and APRIL. Disney's commitment will reduce the demand for paper made at the expense of rainforests while creating incentives for improved forest management and green growth."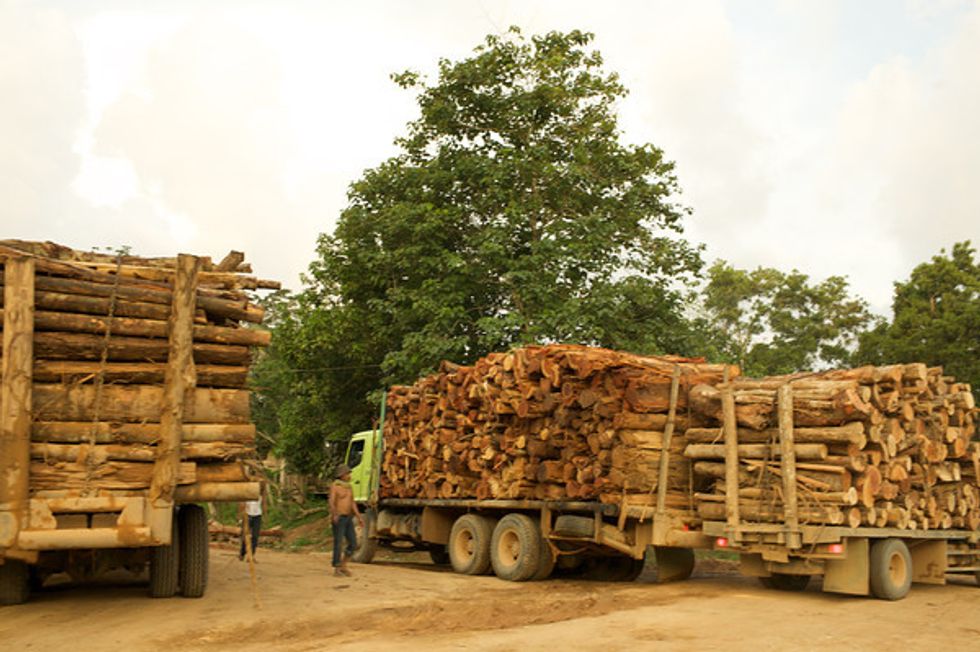 Indonesia has some of the most biologically and culturally diverse forests in the world, home to iconic species like the Sumatran tiger, of which only 400 animals remain. Indonesia is ranked third in greenhouse gas emissions, just behind China and the U.S., due to this rampant deforestation.
 
RAN began working with Disney in 2010 when lab results found that Disney children's books were printed with rainforest fiber. RAN will continue to work with Disney to ensure effective implementation of its paper policy.
Visit EcoWatch's BIODIVERSITY page for more related news on this topic.
--------
[1] http://corporate.disney.go.com/citizenship2010/supplychain/overview/aboutthesupplychain/
EcoWatch Daily Newsletter
A new study shows that half of all Arctic warming and corresponding sea-loss during the late 20th century was caused by ozone-depleting substances. Here, icebergs discharged from Greenland's Jakobshavn Glacier. Kevin Krajick / Earth Institute /
EurekAlert!
The world awakened to the hole in the ozone layer in 1985, which scientists attributed it to ozone depleting substances. Two years later, in Montreal, the world agreed to ban the halogen compounds causing the massive hole over Antarctica. Research now shows that those chemicals didn't just cut a hole in the ozone layer, they also warmed up the Arctic.
Diane Wilson holds up a bag full of nurdles she collected from one of Formosa's outfall areas on Jan. 15. Julie Dermansky / DeSmogBlog
On the afternoon of Jan. 15, activist Diane Wilson kicked off a San Antonio Estuary Waterkeeper meeting on the side of the road across from a Formosa plastics manufacturing plant in Point Comfort, Texas.
After Wilson and the waterkeeper successfully sued Formosa, the company agreed to no longer release even one of the tiny plastic pellets known as nurdles into the region's waterways. The group of volunteers had assembled that day to check whether the plant was still discharging these raw materials of plastics manufacturing.
Malaysian Environment Minister Yeo Bee Yin (front 2nd L) and officials inspect a container containing plastic waste shipment on Jan. 20, 2020 before sending back to the countries of origin. AFP via Getty Images
The Southeast Asian country Malaysia has sent 150 shipping containers packed with plastic waste back to 13 wealthy countries, putting the world on notice that it will not be the world's garbage dump, as CNN reported. The countries receiving their trash back include the United States, the United Kingdom, France and Canada.
Trump leaves after delivering a speech at the Congress Centre during the World Economic Forum annual meeting in Davos on Jan. 21, 2020. JIM WATSON / AFP via Getty Images