This website uses cookies to ensure you get the best experience while browsing it. By clicking 'Got It' you're accepting these terms.
Dirty Fuel Should Be Consigned to the Coal Bin of History
Mar. 21, 2012 07:55AM EST
Energy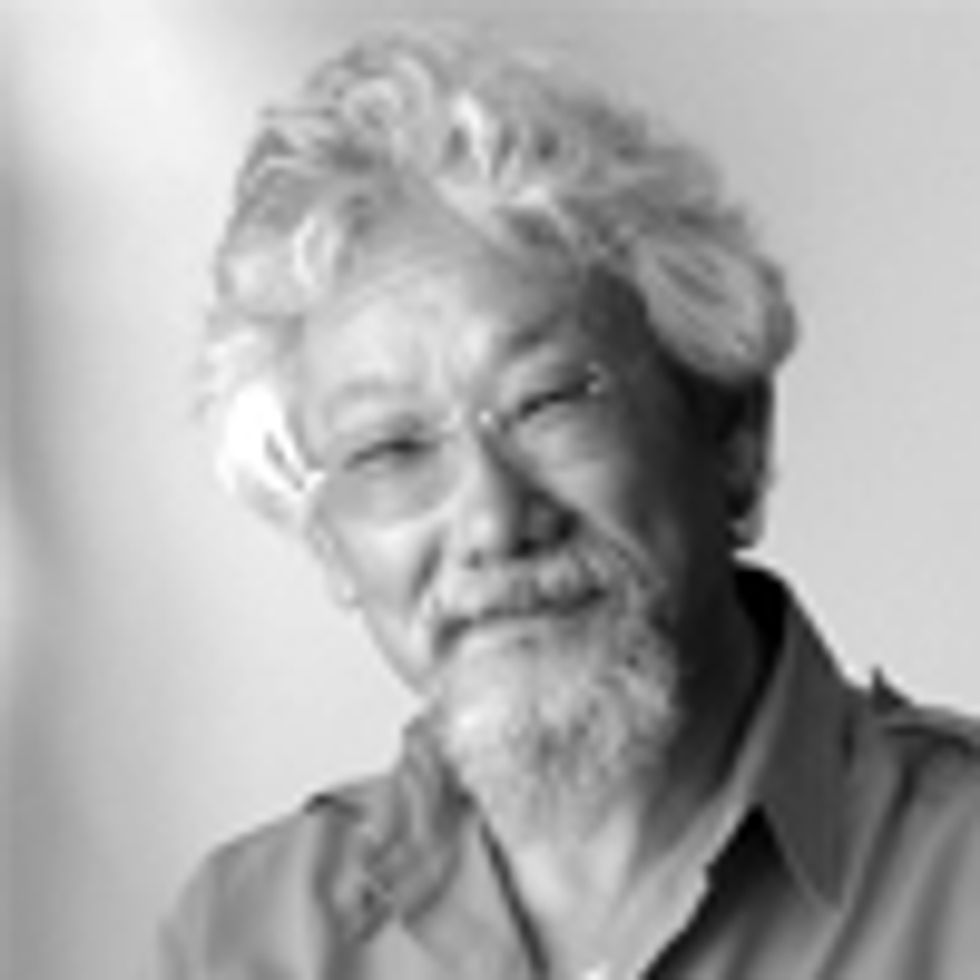 More than anything else, coal fuelled the Industrial Revolution. It was, and still is, plentiful and cheap. It's also always been relatively easy to get at, especially if you don't mind sending kids into mines, endangering the lives of miners or blasting the tops off mountains.
 
Coal is an 18th-century fuel source, but we're still relying on it for much of our energy needs in the 21st century. Because it's so abundant and inexpensive, there's been little incentive to switch to cleaner but often more expensive sources.
 
Burning coal pollutes the air, land and water and is a major driver of climate change. Emissions from coal combustion contain sulphur dioxide, carbon dioxide, mercury, arsenic, nitrogen oxide, carbon monoxide, lead, small particles and other toxic materials. These cause acid rain, smog, damage to forests and waterways, and a range of serious health problems in humans, from lung disease to cancer.
 
And, as University of Victoria climate scientist Andrew Weaver concluded after comparing the impacts of burning tar sands oil to burning coal, "We will live or die by our future consumption of coal." That doesn't mean the tar sands are okay; it's just that there's a lot more coal in the world, and the impacts of mining and burning it are more severe.
Weaver stressed that, "While coal is the greatest threat to the climate globally, the tar sands remain the largest source of greenhouse gas emission growth in Canada and are the single largest reason Canada is failing to meet its international climate commitments."
 
I agree with Weaver that the "world needs to transition away from fossil fuels if it wants to avoid dangerous human interference with the climate system. That means coal, unconventional gas and unconventional oil all need to be addressed."
 
Canada uses more than half its coal to generate electricity and for industry. We export about 40 percent, much of it to Japan and elsewhere in Asia. Canada also imports coal, mainly because it's cheaper to ship it from the U.S. to eastern provinces than from Western Canada.
 
About 18 percent of Canada's electricity is from coal, less than the global 40 percent average, and much less than countries like China, which uses coal to generate about 80 percent of its electricity. But use varies across the country. According to Natural Resources Canada, "Coal is used to produce about 74 percent of the electricity used in Alberta, 63 percent in Saskatchewan, 60 percent in Nova Scotia and 18 per cent in Ontario. The coal not used to generate electricity is consumed by Canada's steel, cement and other industries."
 
Rather than looking for cleaner ways to generate energy, many industrial and government leaders have been touting "clean coal." This means trying to reduce some of the pollutants and CO2 by "scrubbing" them from emissions or by burying them underground in a process called carbon capture and storage (CCS). It can also mean converting coal to gas.
 
These are inadequate solutions. They don't get rid of all the pollutants. Carbon capture is expensive and mostly unproven and we don't fully understand the consequences of burying carbon dioxide. The governments of Canada and Alberta have committed $3 billion in taxpayer money since 2008 for demonstration CCS projects, mostly for coal operations, but some for the tar sands. Even with CCS, coal plants would not be required to eliminate their CO2 emissions, just reduce them.
 
As long as coal remains so inexpensive to obtain and burn, with few or no dollars paid for the environmental damage it causes, it will continue to be used. And that endangers us all. We need leadership on this. As Andrew Weaver said, "The atmosphere has traditionally been viewed as an unregulated dumping ground. There is no cost associated with emitting greenhouse gases. Economists call this a market failure. To correct this failure, a price is needed on emissions."
 
We are well beyond the 18th century. With energy, it's time to look to the future and not the past. That means finding ways to encourage clean energy development and discourage fossil fuel consumption. Carbon taxes and cap and trade must be part of the equation.
--------
                                                                                                                                                              
Written with contributions from David Suzuki Foundation Editorial and Communications Specialist Ian Hanington.
              
Learn more at www.davidsuzuki.org.
EcoWatch Daily Newsletter
The Ernest N. Morial Convention Center in New Orleans, Louisiana has been converted to a 1,000-bed field hospital for coronavirus patients to alleviate stress on local hospitals. Chris Graythen / Getty Images
An area in Louisiana whose predominantly black and brown residents are hard-hit by health problems from industry overdevelopment is experiencing one of the highest death rates from coronavirus of any county in the United States.
A woman lies in bed with the flu. marka/Universal Images Group via Getty Images
A central player in the fight against the novel coronavirus is our immune system. It protects us against the invader and can even be helpful for its therapy. But sometimes it can turn against us.
Several flower species, including the orchid, can recover quickly from severe injury, scientists have found. cunfek / iStock / Getty Images Plus
Calling someone a delicate flower may not sting like it used to, according to new research. Scientists have found that many delicate flowers are actually remarkably hearty and able to bounce back from severe injury.
A Boeing 727 flies over approach lights with a trail of black-smoke from the engines on April 9, 2018. aviation-images.com / Universal Images Group via Getty Images
With global air travel at a near standstill, the airline industry is looking to rewrite the rules it agreed to tackle global emissions. The Guardian reports that the airline is billing it as a matter of survival, while environmental activists are accusing the industry of trying to dodge their obligations.
A National Guard member works on election day at a polling location on April 7, 2020 in Madison, Wisconsin. Andy Manis / Getty Images.
ByJulia Baumel
The outbreak of COVID-19 across the U.S. has touched every facet of our society, and our democracy has been no exception.