This website uses cookies to ensure you get the best experience while browsing it. By clicking 'Got It' you're accepting these terms.
By Ann Pietrangelo
"If everyone was a healthy weight we could close half the hospitals and get rid of half the doctors," according to Philip Caravella, M.D., F.A.A.F.P. The family physician says obesity and being overweight are the leading causes of serious medical problems.
"The huge costs of medical care and medical insurance could be dramatically reduced if people understood the importance of fitness and normal weight," he said.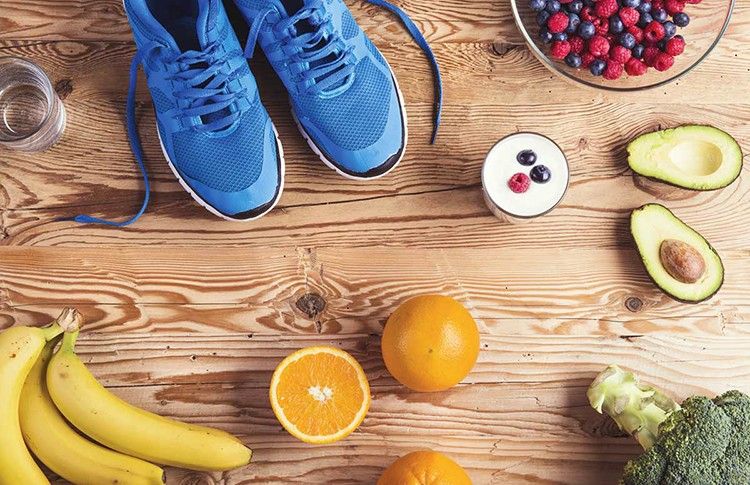 So, is It the Diet or is It the Sedentary Lifestyle?
Caravella believes a nutritionally sound diet and exercise are both important for maintaining a healthy weight, but not enough credit is given to exercise.
"Experts focus on diet as the main cause of obesity when it isn't," Caravella said in an interview. He's been studying the cause and effect of obesity for 20 years.
"Nutrition incorporates the building blocks," he explained. "Exercise is the tool to build your body into the fine, precision machine it can be. They are entirely different from each other, yet critical to each other just as cement and steel are the requisites of a well-engineered building. Exercise gives you strength and power. A sound diet provides the building blocks. One without the other will result in a deficient, inadequate body that is full of compromises, weaknesses and potential problems as time goes on. Good exercise yields strength and minimizes the effects of a diet that sometimes is too rich in sugars, carbohydrates and fats and is nutritionally deficient in vitamins and minerals."
Why is Weight Control So Important?
According to the National Heart, Lung, and Blood Institute, obesity is often a contributing factor in:
gallstones
arthritis
fertility problems
sleep apnea and other breathing disorders
high triglycerides, high LDL cholesterol, low HDL cholesterol
high blood pressure, heart disease, stroke
type 2 diabetes, metabolic syndrome
some types of cancer
When it comes to the nutrition part of the equation, Caravella's advice is simple and will come as no surprise to regular Care2 readers. Our diets should consist of foods that exist in nature. "We've gotten way away from that in modern times because of processed foods, cakes, cookies, etc. We should focus on what lives and grows out in nature, not what our modern diet has morphed into."
He believes that focus on natural foods should start with infants. "Breastfeeding lowers the incidence of obesity and leads to a healthier life all around. We need to change nutrition from the get go. We should give them foods that are natural. If you don't introduce babies to processed foods, they'll have no interest in them."
Exercise is Good for Your State of Mind, Too
In addition to warding off serious health problems, exercise helps increase endurance, promotes good balance and keeps you flexible—all of which help get you through the day at your best.
"Exercise improves general well-being, one's intellect, their sense of purpose, their emotional goodness and dispositions, their sleep patterns and especially their ability to interact with others," according to Caravella. "Fit men and women will have an easier chance of attracting a significant other. People who exercise often will have less anxiety and depression. If they feel great about themselves, they will also feel excellent around others. With good form comes great personal achievement."
What is a Healthy Weight and How Do You Get Started?
To determine your healthy weight goal, you need to evaluate your body mass index (BMI). Dr. Caravella explains how to go about that in his book, Weight No Longer: The Prescription for Amazing Fitness & Living.
If you haven't been exercising regularly, he recommends consulting with your doctor first. Your general health, medications and pre-existing medical problems such as diabetes and high blood pressure must be considered before you start a regular exercise program. If you're going to do it, you want to do it right.
Do you happen to be one of those rare people who never exercises but still manages to maintain a good weight? Well, don't be too quick to pat yourself on the back and call it a day. You still need to exercise to prevent health problems, keep your bones and muscles healthy and boost your emotional well-being.
"All who exercise—regardless of their weight—will enjoy a longer, healthier life; diminishing their chances of developing dementia and arthritic conditions later down the line," said Caravella.
"Exercise fine-tunes our bodies. It prepares us for the unexpected while giving us the ability to participate in nearly any activity that most would find to be enjoyable. Life is worth living when your body is worth having."
I couldn't agree more. We've only got one body to get us through this life and it's worth keeping it in good shape. And once you get used to regular exercise, it's actually hard not to exercise.
If you need a little inspiration, Caravella put it quite succinctly: "We all make compromises. Exercise must never be one of them."
YOU MIGHT ALSO LIKE
5 Energizing Drinks Healthier Than Coffee
15 Calcium-Rich Foods, Many Which Are Non-Dairy
14 Delicious Avocado Toast Recipes Perfect for a Healthy Diet
EcoWatch Daily Newsletter

Jose A. Bernat Bacete / Moment / Getty Images
By Bridget Shirvell
On a farm in upstate New York, a cheese brand is turning millions of pounds of food scraps into electricity needed to power its on-site businesses. Founded by eight families, each with their own dairy farms, Craigs Creamery doesn't just produce various types of cheddar, mozzarella, Swiss and Muenster cheeses, sold in chunks, slices, shreds and snack bars; they're also committed to becoming a zero-waste operation.

By Jessica A. Knoblauch
Summers in the Midwest are great for outdoor activities like growing your garden or cooling off in one of the area's many lakes and streams. But some waters aren't as clean as they should be.
That's in part because coal companies have long buried toxic waste known as coal ash near many of the Midwest's iconic waterways, including Lake Michigan. Though coal ash dumps can leak harmful chemicals like arsenic and cadmium into nearby waters, regulators have done little to address these toxic sites. As a result, the Midwest is now littered with coal ash dumps, with Illinois containing the most leaking sites in the country.

picture-alliance / AP Photo / NOAA Pacific Islands Fisheries Science Center
The Group of 20 major economies agreed a deal to reduce marine pollution at a meeting of their environment ministers on Sunday in Karuizawa, Japan.
Pope Francis holds his General Weekly Audience in St. Peter's Square on Aug. 29, 2018 in Vatican City, Vatican. Giulio Origlia / Getty Images
Pope Francis declared a climate emergency Friday as he met with oil industry executives and some of their biggest investors to urge them to act on the climate crisis.
A vegetarian bowl with quinoa fritters. Westend61 / Getty Images
By Ketura Persellin
You've likely heard that eating meat and poultry isn't good for your health or the planet. Recent news from Washington may make meat even less palatable: Pork inspections may be taken over by the industry itself, if a Trump administration proposal goes into effect, putting tests for deadly pathogens into the hands of the industry.
Florida's Deerfield Beach International Fishing Pier, where the record-breaking beach cleanup took place Saturday. Jeffrey Greenberg / Universal Images Group via Getty Images
More than 600 people gathered on a Florida beach Saturday to break the world record for the largest underwater cleanup of ocean litter.
Juvenile hatchery salmon flushed from a tanker truck in San Francisco Bay, California. Ben Moon
That salmon sitting in your neighborhood grocery store's fish counter won't look the same to you after watching Artifishal, a new film from Patagonia.