This website uses cookies to ensure you get the best experience while browsing it. By clicking 'Got It' you're accepting these terms.
Did We Almost Lose New York?
May. 14, 2015 05:33PM EST
Energy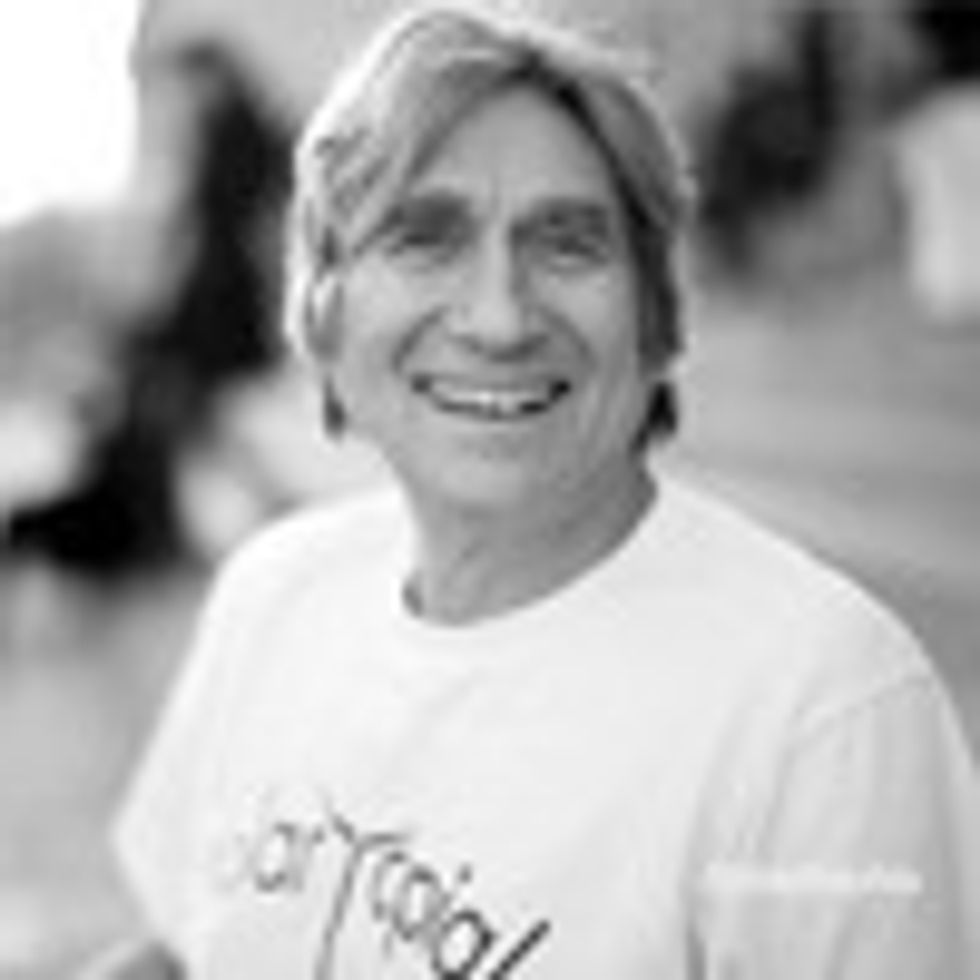 For the third time in a decade, a major fire/explosion has ripped apart a transformer at the Indian Point reactor complex.
News reports have taken great care to emphasize that the accident happened in the "non nuclear" segment of the plant.
MORE: Transformer exploded at Indian Point nuclear power plant north of NYC – reports http://t.co/8u5IJlN9qU pic.twitter.com/CVMcZ6MCvw

— RT America (@RT_America) May 9, 2015
Ironically, the disaster spewed more than 15,000 gallons of oil into the Hudson River, infecting it with a toxic sheen that carried downstream for miles. Entergy, the nuke's owner, denies there were PCBs in this transformer.
It also denies numerous studies showing serious radioactive health impacts on people throughout the region.
You can choose whether you want to believe the company in either case.
But PCBs were definitely spread by the last IP transformer fire. They re-poisoned a precious liquid lifeline where activists have spent decades dealing with PCBs previously dumped in by General Electric, which designed the reactors at Fukushima.
Meanwhile, as always, the nuclear industry hit the automatic play button to assure us all that there was "no danger" to the public and "no harmful release" of radiation.
But what do we really know about what happened and could have happened this time around?
At an integrated system like a reactor complex, are there really any significant components whose impacts are totally removed from the ability to touch off a nuclear disaster?
A "non nuclear" earthquake, 120 kilometers away, caused Fukushima One to melt, and then explode. "Non nuclear" backup power sources failed after being flooded by a "non nuclear" tsunami, leading to still more melt-downs and explosions. "Non nuclear" air crashes, either accidental or as at 9/11, or bombs or terror attacks could rapidly convert Indian Point and any other commercial reactor into an unimaginable nuclear disaster.
At Indian Point, "non nuclear" gas pipelines flow dangerously close to highly vulnerable reactors. In an utterly insane proposal that almost defies description, corporate powers want to run another gas pipeline more than 40 inches in diameter within a scant few yards of the reactor epicenters. An explosion that could obliterate much of the site would of course be "non nuclear" in origin. But the consequences could be sufficiently radioactive to condemn millions of humans to horrifying health consequences and render the entire region a permanent wasteland. Indian Point, in Buchanan, New York, is about 45 miles north of Manhattan.
The real dangers of this most recent fiasco are impossible to assess. But Indian Point sits all-to-near the "non nuclear" Ramapo seismic fault line which is more than capable of reducing much of it to rubble. Twice now—in Ohio and Virginia—earthquakes have done significant damage to American reactors. With 20 million people close downwind and trillions of dollars worth of dense-packed property, a Fukushima-scale hit at Indian Point would easily qualify as an Apocalyptic event.
But its owners would not be financially liable beyond the sliver of cash they've contributed to the $12-odd billion federal fund meant to cover such events. Likely damage to health and property would soar into the trillions, but this is none of Entergy's concern. Small wonder the company has no real incentive to spend on safety, especially when a captured regulatory agency lets it do pretty much whatever it wants.
Aside from the magnitude of its kill zone, Indian Point is unique in its level of opposition. Andrew Cuomo, governor of the nation's fourth-most populous state (behind California, Texas and Florida), has been demanding its closure for years. New York and numerous downwind cities, towns and counties have gone to court on issues ranging from water quality to evacuation to earthquake dangers and more.
Even the Nuclear Regulatory Commission (NRC) concedes that Indian Point—among other reactors—has been out of compliance on simple fire protection standards for years. To "cure" the problem, the NRC—which depends financially on the industry it's meant to regulate—has simply issued waivers allowing Indian Point to operate without meeting established fire safety standards.
Unique (so far) among American reactors, Indian Point Unit Two doesn't even have a license to operate.
But Unit Three's is about to expire, with no hint the NRC might actually shut either. So if America's atomic reactors are now allowed to operate without actual licenses, and with known safety violations, what's the point of any regulation at all?
Meanwhile the paltry power generated by these antiquated clunkers can be gotten far more reliably, cheaply, cleanly and safely from renewable sources and increased efficiency. But since that doesn't fit Entergy's peculiar bottom line, and since its parent industry still has sufficient political pull to keep going, we all remain at risk. 
.@RobertKennedyJr discusses the recent explosion at Indian Point nuclear center. http://t.co/9IYRiZBgwR pic.twitter.com/zmoTRClYlN

— Inside City Hall (@InsideCityHall) May 13, 2015
So in an industry where technical information is closely held, we can't fully evaluate the threat imposed by this latest malfeasance. The only thing certain is that it will happen again.
This newest fire at Indian Point should remind us that we are all hostage to an industry that operates in open defiance of the laws of the public, the economy and basic physics.
Sooner or later all three will demand their due. We can passively hope our planet and our species will survive the consequences.
Or we can redouble our efforts to make sure all these reactors are shut before such a reckoning dumps us into the abyss.
Harvey Wasserman wrote SOLARTOPIA! Our Green-Powered Earth and edits nukefree.org. Listen to his is latest radio interview with three great Indian Point activists.
YOU MIGHT ALSO LIKE
EcoWatch Daily Newsletter
A Starbucks barista prepares a drink at a Starbucks Coffee Shop location in New York. Ramin Talaie / Corbis via Getty Images
By Cathy Cassata
Are you getting your fill of Starbucks' new Almondmilk Honey Flat White, Oatmilk Honey Latte, and Coconutmilk Latte, but wondering just how healthy they are?
By Sharon Kelly
Back in April last year, the Trump administration's Environmental Protection Agency decided it was "not necessary" to update the rules for toxic waste from oil and gas wells. Torrents of wastewater flow daily from the nation's 1.5 million active oil and gas wells and the agency's own research has warned it may pose risks to the country's drinking water supplies.
Swedish climate activist Greta Thunberg takes part in a "Friday for Future" youth demonstration in a street of Davos on Jan. 24, 2020 on the sideline of the World Economic Forum annual meeting. FABRICE COFFRINI / AFP via Getty Images
Treasury Secretary Steven Mnuchin pretended not to know who Greta Thunberg is, and then he told her to get a degree in economics before giving world leaders advice, as The Guardian reported.
The Visible Infrared Imaging Radiometer Suite on the Suomi NPP satellite acquired this image of forest fire smoke hovering over North America on Aug. 15, 2018. NASA Earth Observatory
New York City isn't known for having the cleanest air, but researchers traced recent air pollution spikes there to two surprising sources — fires hundreds of miles away in Canada and the southeastern U.S.
If temperatures continue to rise, the world is at risk from global
sea-level rise
, which will flood many coastal cities as seen above in Bangladesh. NurPhoto / Contributor / Getty Images
The mounting climate emergency may spur the next global financial crisis and the world's central banks are woefully ill equipped to handle the consequences, according to a new book-length report by the Bank for International Settlements (BIS), as S&P Global reported. Located in Basel, Switzerland, the BIS is an umbrella organization for the world's central banks.