Devastating Wildfires Are Even Changing the Appearance of the Moon
Sep. 01, 2015 10:28AM EST
Climate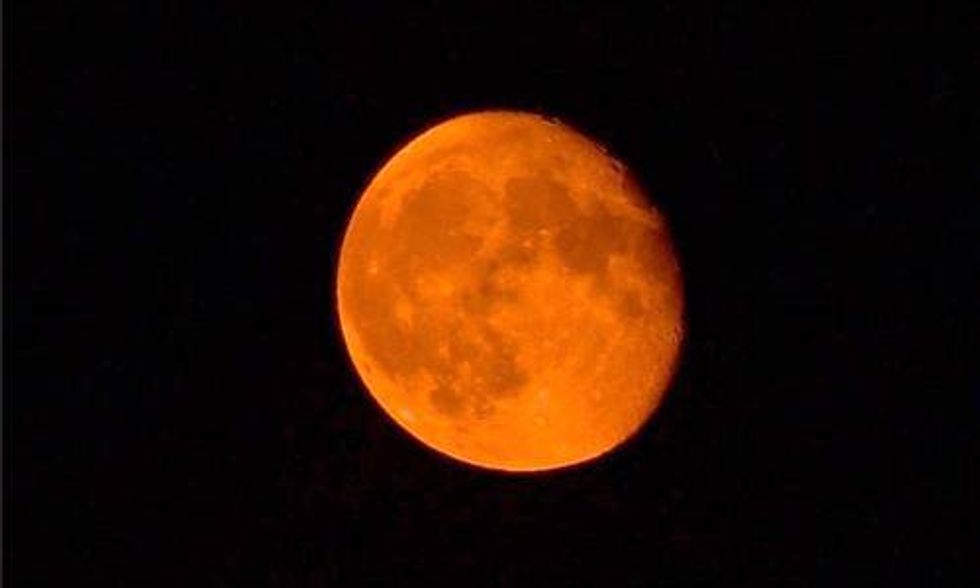 This wildfire season has burned 7.8 million acres to date, an area larger than the state of Massachusetts. In Alaska alone, 5.1 million acres have burned. Washington has officially had its most destructive wildfire season on record, including its largest wildfire in state history.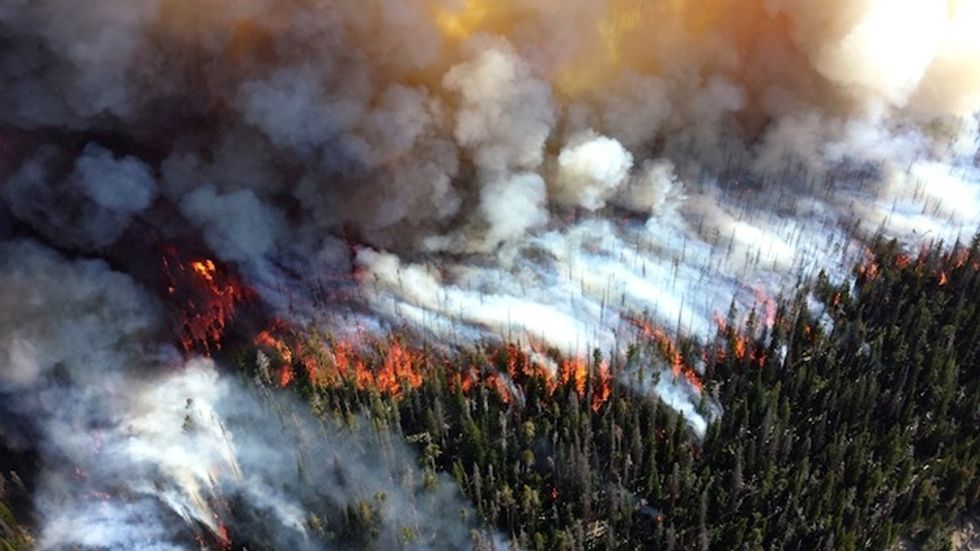 "Even if all the fires went out across the West tomorrow, this year would still rank as the seventh-most destructive wildfire season in terms of acres burned," reports Climate Central. And there is still at least another month to go to see if experts were right in predicting 2015 will top 2006 as the worst wildfire season on record.
Smoke from the wildfires has been seen from space and has even drifted as far east as the Atlantic Ocean. Large stretches of the U.S. are experiencing persistently hazy skies with serious health impacts and the smoke is even altering the moon's appearance. "Heavy smoke from forest fires in Washington, California and Montana has now spread to cover nearly half the country in a smoky pall, soaking up starlight and muting the moonlight," says Universe Today.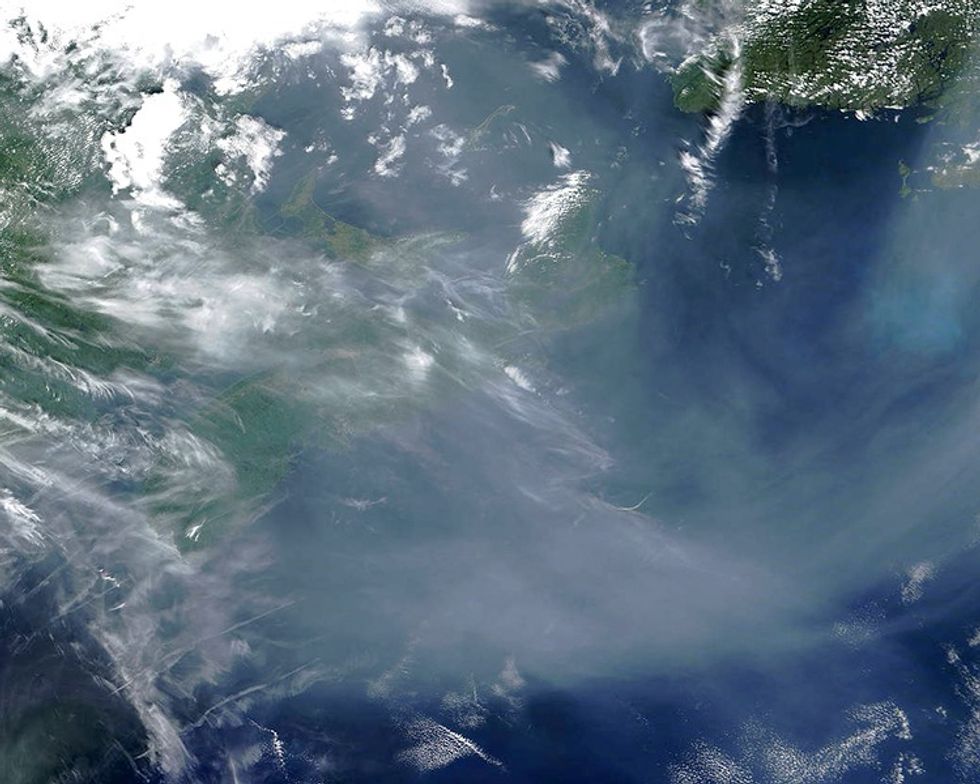 If there is a silver lining to the fires, it's that the sunrises, sunsets and the moon have looked spectacular in recent days because of the fires. But, of course, there are so many harms to human health and to the environment.
"Forest fire smoke contains carbon monoxide, carbon dioxide and soot," says Universe Today. "On especially smoky days, you can even smell the odor of burning trees in the air at ground level. Some may suffer from burning eyes, asthma or bronchitis on especially smoky days even a thousand miles from the source fires."
Tonight's #moon with a dark orange shade caused by heavy smoke from wildfires in the western US. cc: @AnthonyFarnell pic.twitter.com/Ylg2KjScFE

— Jeremy Cohn (@JeremyGlobalTV) September 1, 2015
Blood Moon. - the deepest red I have ever seen. Eerie for the last night of meteorological summer. Fergus, Ontario pic.twitter.com/jzTJBvk8ko

— Dave Patrick (@wwxchaser) September 1, 2015
And this is only a sign of what's to come as the West gets hotter and drier, according to an updated analysis from Climate Central. Large wildfires—defined as those 1,000 acres or bigger—have been on the rise since the 1970s.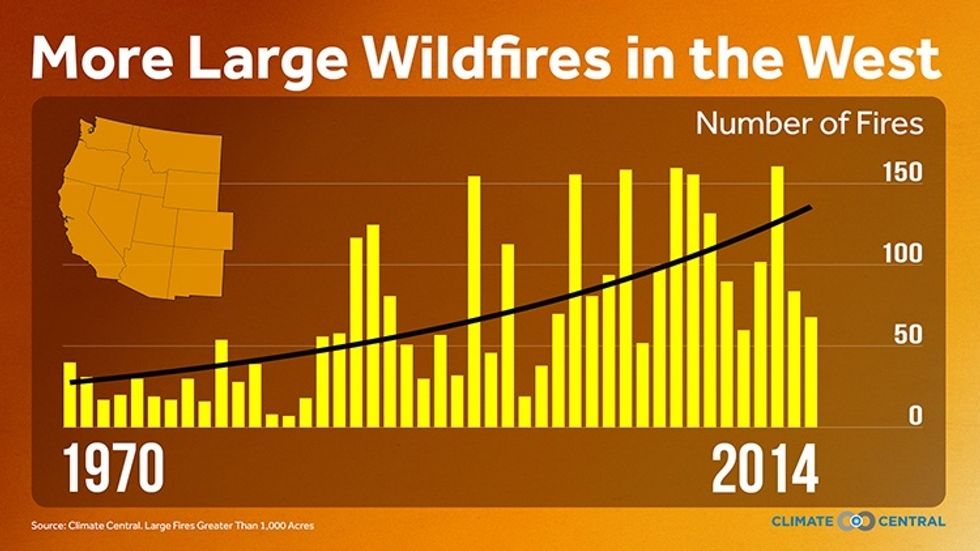 The team's analysis of U.S. Forest Service data through 2014 shows that large fires are 3.5 times more common now than they were in the 1970s. They also burn seven times more acreage in an average year.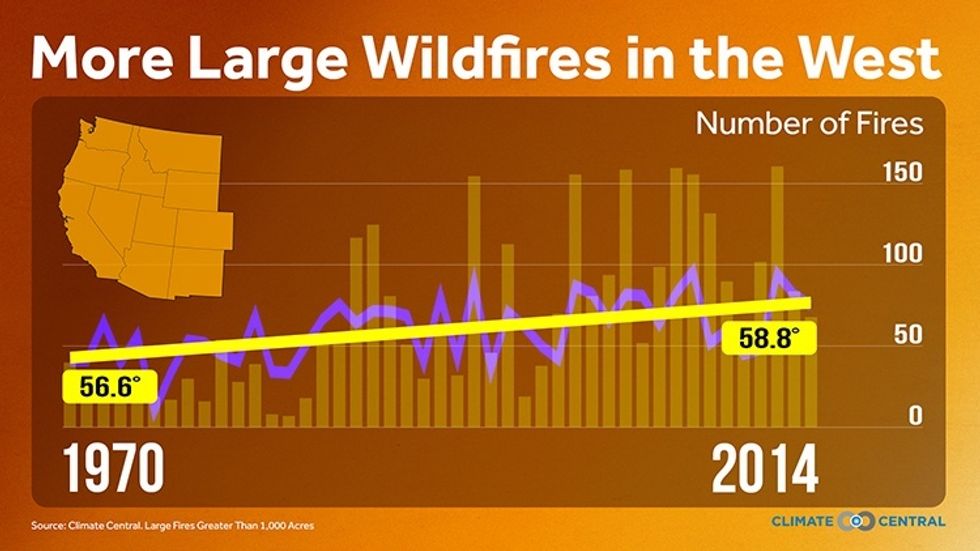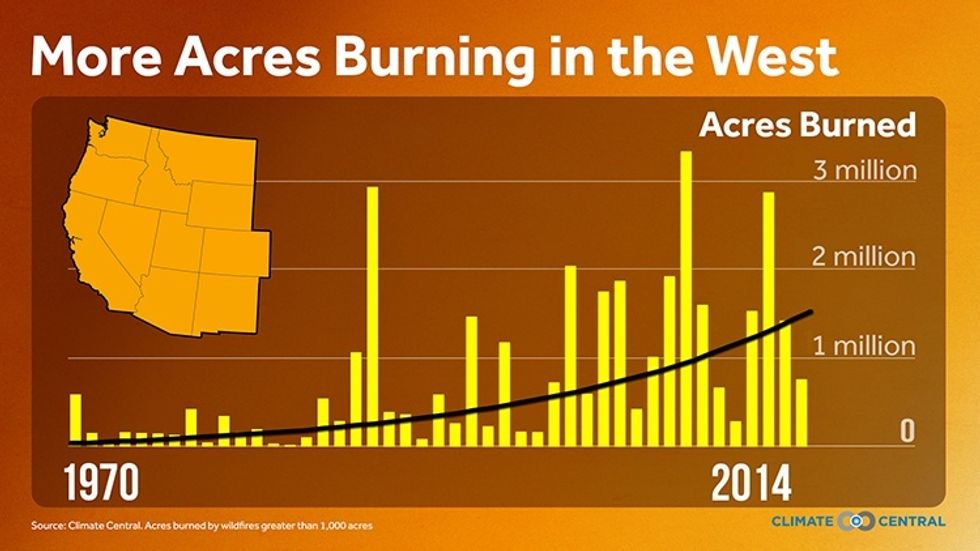 It's even more severe for the Northern Rockies. Large wildfires are now 10 times more common than they used to be and the area burned is up to 45 times greater in Idaho, Montana and Wyoming.
YOU MIGHT ALSO LIKE
Hundreds Rally in Alaska to Tell Obama 'Climate Leaders Don't Drill the Arctic'
Even Wall Street Asks: 'Why Would You Not?' Take Action on Climate Change
Thousands of Walruses Stranded Ashore in Alaska Once Again Due to Rapidly Melting Sea Ice
EcoWatch Daily Newsletter
Related Articles from EcoWatch
Recent Stories from EcoWatch