'Detox the Box' Music Video Takes on Toxic Chemicals in Feminine Care Products
May. 22, 2014 12:07PM EST
Health + Wellness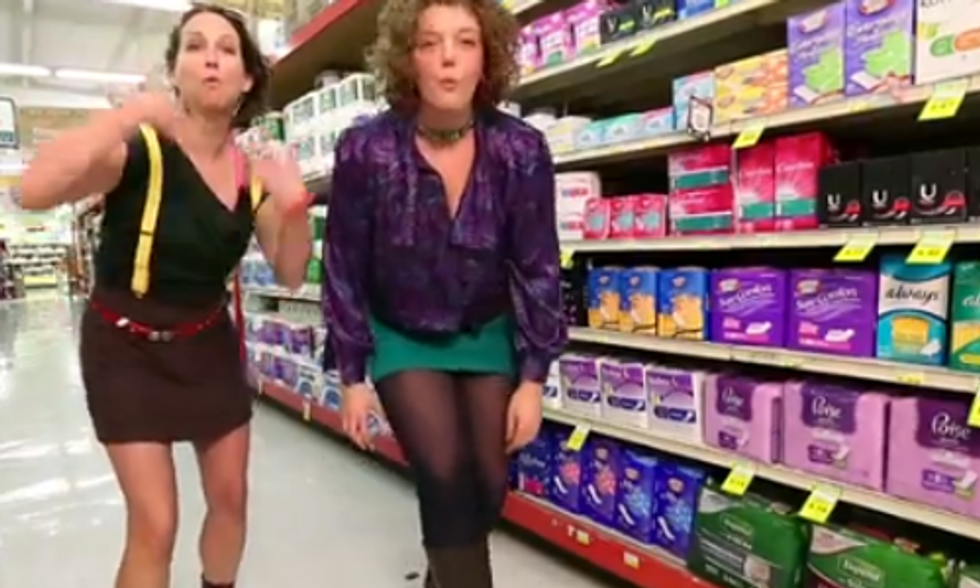 Do you know what toxic chemicals—from hormone disruptors to carcinogens—are in your feminine care products? If not, you are not alone … and it is hardly a surprise.
See, tampons and pads are regulated by the Food & Drug Administration as "medical devices," not "personal care products." Therefore, these companies are not required by law to disclose any of the ingredients in these products. And that means that women don't have the information they need to make healthy choices.

Telling the feminine care industry that the time for secrets and silence is over, Women's Voices for the Earth (WVE) ratchets up the pressure on two giants of the multibillion dollar industry, Always and Tampax, in a new music video spoof, "Detox the Box." The spoof is a creative take on Justin Timberlake's hugely successful Saturday Night Live skit "Dick in a Box."
"This video is not only a hilarious way to talk about an uncomfortable subject," said Cassidy Randall, director of outreach and engagement at WVE and producer of the film. "It sends a hard-hitting message to the biggest consumer product company on the planet that women will no longer stand for secret toxic chemicals in products we use on some of the most absorptive skin on our bodies."
Last fall, WVE released a report, "Chem Fatale," outlining how the tampons and pads used by women may contain "dioxins, furans, and pesticide residues, which have been linked to cancer, reproductive harm, and hormone disruption, and allergens and irritants from fragrance."
Women have a right to know what toxic chemicals are in the products they use. "Our research shows Procter & Gamble uses carcinogens likestyrene, pyridine and methyleugenol in its products, as well as endocrine disruptors like synthetic musks," said Erin Switalski, executive director at WVE. "In the absence [of] ingredient disclosure, women have no way of knowing whether Tampax and Always, which women may use for several days each month on extremely sensitive skin, contain these toxic chemicals."
So watch the "Detox the Box," directed by Gita Saedi Kiely of West of Kin Productions and Katy-Robin Garton of Sprout Films, and tell the makers of Tampax and Always to detox the box: list all ingredients and remove harmful chemicals from their products.
——–
YOU MAY ALSO LIKE
Groundbreaking Report Exposes Chemicals Linked to Cancer in Feminine Care Products
30% Jump in Autism Rates Brings Greater Urgency to Toxic Chemical Reform
——–
EcoWatch Daily Newsletter