Despite Kidney Disease Link, Sri Lanka Places Monsanto Herbicide Ban on Hold
Apr. 14, 2014 11:41AM EST
Health + Wellness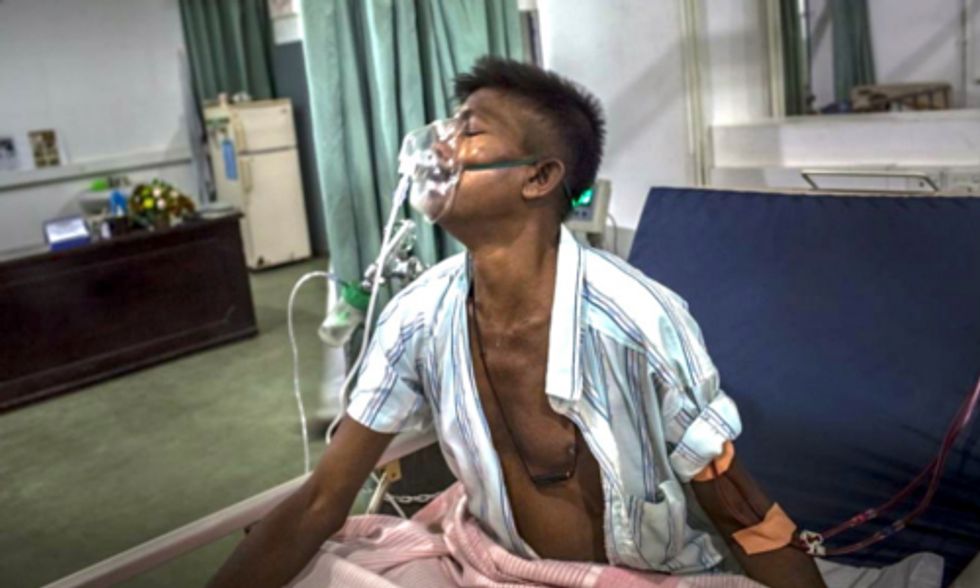 Given its size and scope, when Monsanto pushes back, it usually gets what it wants.
That's why organizations like Food Democracy Now! want people to divest from the seed giant and it's also why Sri Lanka is postponing its ban of the active ingredient in the company's top-selling herbicide, Roundup.
Less than a month ago a Sri Lankan minister told reporters that glyphosate would be immediately removed from the country's marketplace because it was the main cause of a kidney disease epidemic. Suddenly, the country isn't so sure about that.
"There is no evidence that glyphosate complexes effectively with arsenic, cadmium, or other nephrotoxic metals," Thomas Helscher, director of corporate affairs at Monsanto, told the Center for Public Integrity. "Glyphosate is actually a relatively poor chelator for heavy metals when compared to pharmacological chelation agents."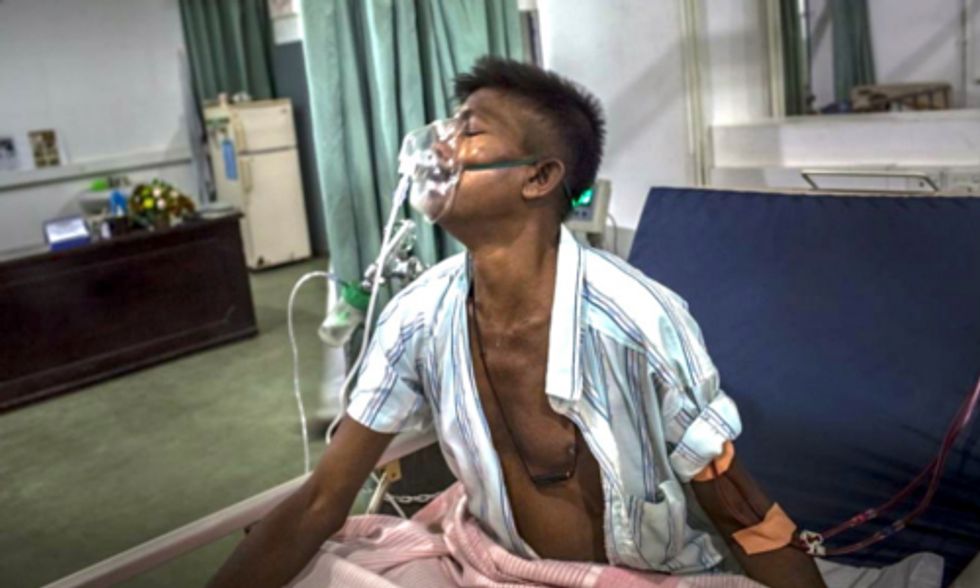 A previous Sri Lankan study by the World Health Organization detected glyphosate and cadmium, along with other pesticides and heavy metals, in kidney patients' urine and in areas impacted by the disease, which also include Central America and India. Initially, Sri Lanka's government believed scientist Dr. Channa Jayasumana's theory that glyphosate bonds with toxic metals in the environment like cadmium and arsenic to create compounds consumed in food and water that do not break down until reaching the kidney.
But now, the government has received complaints from Monsanto, other agrochemical producers and Sri Lankan officials like Registrar of Pesticides, Dr. Anura Wijesekara, all of which have led to halting the ban. Additionally, Director General of Agriculture Dr. Rohan Wijekoon told The Island that the Pesticides Technical Committee has requested a meeting with President Mahinda Rajapaksa about the "far-reaching repercussions" of the ban.
"It is an interesting hypothesis, but we don't have any evidence for it," Wijesekara told the Center for Public Integrity. "[The ban] will affect the tea plantations and also the [rice] paddy cultivation drastically."
A European glyphosate task force also continues suggesting there is no true link to the kidney disease.
Still, an average of 13 people per day had been dying of kidney failure in Sri Lanka prior to Jayasumana's study. The kidney disease was prevalent in at least 89 agrarian divisions in Sri Lanka.
"Glyphosate acts as a carrier or a vector of these heavy metals to the kidney," Jayasumana said.
A 2012 Monsanto study suggested that glyphosate a less potent chelator for heavy metals like calcium, manganese and iron than other plant compounds, but U.S. Geological Survey hydrologist Paul Capel begs to differ.
"As far as I know, there are no other common herbicides that would have this same sort of strength of interactions with metals," he said.
He added that glyphosate was also likely to bond with cadmium. However, Jayasumana's data that could link glyphosate to cadmium or arsenic have yet to published, though preliminary tests of well water consumed by Sri Lankan kidney patients found glyphosate with high levels of calcium and other metals.
——–
YOU ALSO MIGHT LIKE
How You Might Be Investing in Monsanto's Toxic Legacy Without Realizing It
Sri Lanka Bans Monsanto Herbicide After Report Suggests Link to Deadly Kidney Disease
Study Connects Monsanto's Roundup to Fatal Kidney Disease Epidemic
——–
EcoWatch Daily Newsletter