This website uses cookies to ensure you get the best experience while browsing it. By clicking 'Got It' you're accepting these terms.
Design Changes Likely behind Dangerous Nuclear Reactor Degradation
Apr. 13, 2012 08:00AM EST
Energy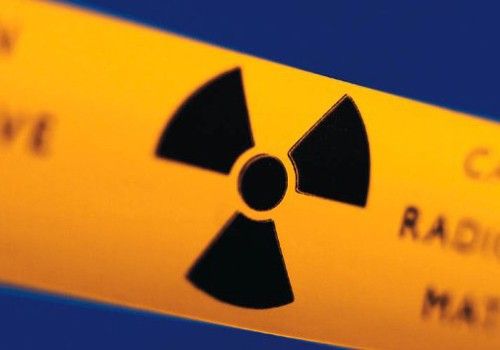 A follow-up analysis released April 12 by one of the nation's leading independent nuclear engineers provides the first detailed picture of the extent of design changes made by Southern California Edison at its San Onofre nuclear reactors. These changes likely led to the equipment degradation and failure that has forced the reactors offline, pending a thorough and comprehensive investigation.
The study by Arnie Gundersen and Fairewinds Associates is the second in a series commissioned by nuclear watchdog Friends of the Earth. (Click here to view the report.)
For weeks Southern California Edison has been trying to draw distinctions between the situation at the two reactors, but late yesterday admitted that Unit 2 showed "additional minor tube wear" that was "similar to the type of wear that was seen in Unit 3, but at a very low level." The study confirms that Units 2 and 3 have identical specifications and were subject to identical operating conditions.
"Southern California Edison continues to try to downplay the issue, even as they finally admit the truth—there is no difference between reactors 2 and 3 and they have the same problems," said Shaun Burnie, nuclear specialist to Friends of the Earth. "This whole crisis arose because of substantive changes made in the design and fabrication of key equipment installed in both reactors. The NRC has to date adopted the Edison position that there is a difference between reactors 2 and 3. That was always wrong and irresponsible and now we have confirmation from Edison about what our analysis has been saying for weeks. Here's a tip: when your nuclear reactor is springing leaks and radioactive pipes are deteriorating twenty times faster than they should, it's a big deal, and no amount of nuclear spin by Edison or the NRC can hide that fact," said Burnie.
The new analysis is based on a review of Southern California Edison and nuclear industry documents. It found a series of cascading major design changes leading to failure, specifically:
The redesign crammed almost 400 additional tubes into the generator.
These additional tubes required additional holes be drilled in the "tubesheet," the critical radiation barrier that serves as an enormous foundation supporting the entire generator.
Making room for these additional tubes required the removal of the critical supporting "stay cylinder," which is designed to secure the generator and prevent vibration—exactly the kind of vibration that seems to be behind the tube degradation.
All of these changes necessitated pressure and flow changes in the generator's operation.
The report notes that these dramatic changes were all portrayed to the Nuclear Regulatory Commission (NRC) as an exact replacement of the original steam generators. The original generators lasted more than 20 years, while the new ones were falling apart after 20 months. The report also found no difference between Units 2 and 3.
"In Fairewinds' opinion, the vibration between the tubes caused the steam generator leaks and degradation...and was due to the simultaneous implementation of numerous unreviewed fabrication and design changes to the replacement steam generators by Edison/MHI. The NRC can no longer justify its position of treating the problems at the reactors as separate. A root cause analysis of both reactors—not just unit 3 was always necessary—and now Edison has provided the evidence as to why," author of the report Arnie Gundersen stated.
Gundersen is a 40-year veteran of the nuclear power industry. A former nuclear industry senior vice president, he earned his Bachelor's and Master's Degrees in nuclear engineering, holds a nuclear safety patent, and was a licensed reactor operator. During his nuclear industry career, Gundersen managed and coordinated projects at 70 nuclear power plants around the country.
Friends of the Earth and local citizens' groups released a new ad campaign last week targeting Southern California Edison. The ad calls on citizens to let the utility know that their families come first—and that they must not restart the troubled San Onofre nuclear reactors currently facing serious questions about safety and secrecy. The citizens' groups include Citizens Oversight Projects, Committee to Bridge the Gap, Physicians for Social Responsibility – Los Angeles, Residents Organized for a Safe Environment (ROSE), San Clemente Green, SanOnofreSafety.org and the Peace Resource Center of San Diego.
For more information, click here.
EcoWatch Daily Newsletter
An African elephant is pictured on November 19, 2012, in Hwange National Park in Zimbabwe. MARTIN BUREAU / AFP / Getty Images
The unprecedented drought that has caused a water crisis in Zimbabwe has now claimed the life of at least 55 elephants since September, according to a wildlife spokesman, as CNN reported.
Maria Dornelas.
By John C. Cannon
Life is reshuffling itself at an unsettling clip across Earth's surface and in its oceans, a new study has found.
An Exxon station in Florida remains open despite losing its roof during Hurricane Katrina on Aug. 29, 2005. Florida Air National Guard photo by Master Sgt. Shaun Withers
The country's largest fossil fuel company goes on trial today to face charges that it lied to investors about the safety of its assets in the face of the climate crisis and potential legislation to fight it, as the AP reported.
El Niño's effect on Antarctica is seen in a tabular iceberg off of Thwaites ice shelf. Jeremy Harbeck / NASA
El Niños are getting stronger due to climate change, according to a new study in Monday's Proceedings of the National Academy of Sciences.
By Julia Ries
Antibiotic resistance has doubled in the last 20 years.
Additionally a new study found one patient developed resistance to a last resort antibiotic in a matter of weeks.
Health experts say antibiotic prescriptions should only be given when absolutely necessary in order to avoid growing resistance.
Over the past decade, antibiotic resistance has emerged as one of the greatest public health threats.
Pexels
There are hundreds of millions of acres of public land in the U.S., but not everyone has had the chance to hike in a national forest or picnic in a state park.
Workers attend to a rooftop solar panel project on May 14, 2017 in Wuhan, China. Kevin Frayer / Getty Images
By Simon Evans
Renewable sources of electricity are set for rapid growth over the next five years, which could see them match the output of the world's coal-fired power stations for the first time ever.