Democrat Jared Polis Pulls Anti-Fracking Initiatives at Last Minute from Colorado Ballot
Aug. 04, 2014 05:50PM EST
Energy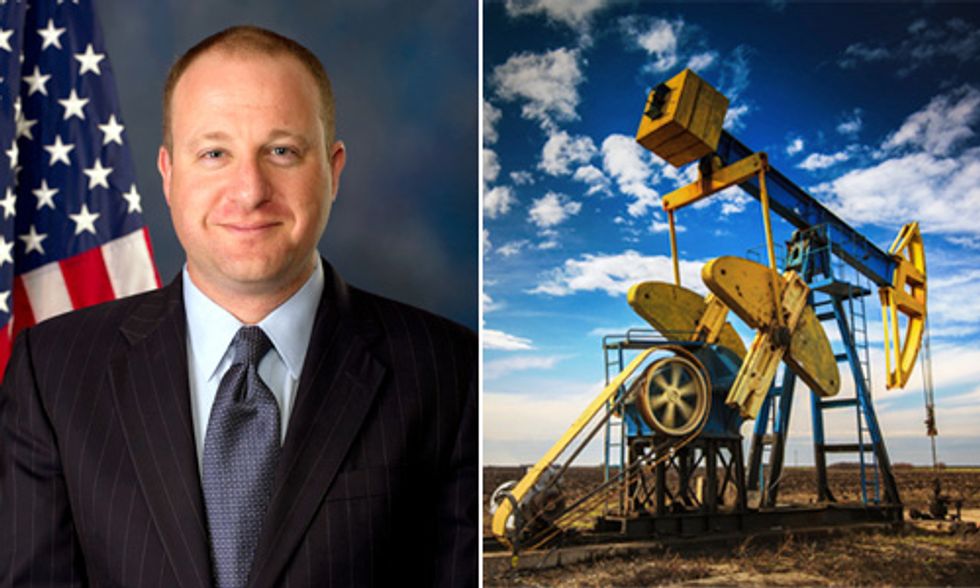 Rep. Jared Polis (D-Colo.), who was prepared to turn in more than 200,000 signatures today in support of two ballot measures that sought to provide far greater local control of Colorado's fracking industry, instead announced at a press conference Monday that he pulled the controversial initiatives from Colorado's November ballot.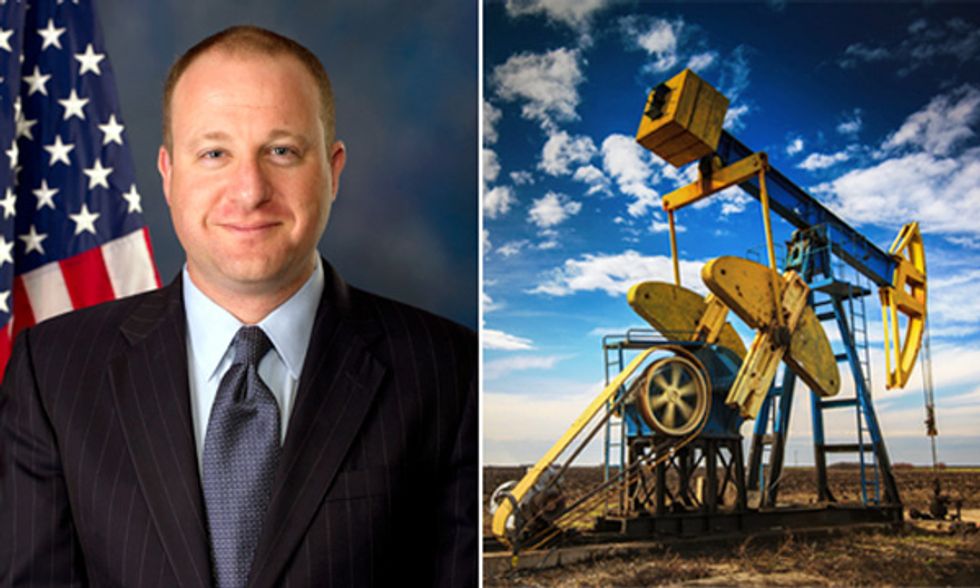 The initiatives would have forced fracking wells to be 2,000 feet from schools, hospitals and other community facilities, and established an environmental bill of rights allowing local governments precedence when laws conflict with the state. In exchange for pulling the controversial ballot measures, a commission will be set up to analyze whatever problems might exist.
"We are disappointed that Colorado's environmental rights ballot initiative that would have allowed local governments to protect their citizens from the potential harms of oil and gas drilling has been withdrawn," said Earthworks Oil & Gas Accountability Project director Bruce Baizel.
"Colorado's oil and gas oversight favors the oil and gas industry's interests before the public interest. That's why hundreds of thousands of Coloradoans backed ballot initiatives to fundamentally change oil and gas regulation for the better this November."
The fracking commission announced today by Governor Hickenlooper and Representative Polis provides a possibility that Colorado's community and environment may yet be protected from the environmental and health threats associated with oil and gas development. Impacted communities must have a real seat at the table, and must be allowed to determine that in some cases no fracking may be the right choice."
According to Colorado's KDVR News, Polis negotiated with Hickenlooper and "reached an agreement over the weekend to stand down on the initiatives and allow a broader stakeholder process to take place."
"This hollow compromise may remove fracking from the state ballot this November, but it doesn't solve any problems," said Sam Schabacker, western region director with Food & Water Watch. "It creates an unelected task force and guarantees that concern among voters about fracking will continue to escalate, and that fracking will continue to be a significant statewide issue our officials must address."
According to The Hill, the measures created a rift among Colorado Democrats in recent months and threatened to hurt Sen. Mark Udall and Gov. John Hickenlooper in their reelection bids. 
You Might Also Like
Fracking Waste Puts Americans' Drinking Water at Risk
How Fracking Changed the World
EcoWatch Daily Newsletter