Delaware Passes Historic B Corp Legislation, Marks Tipping Point in Evolution of Capitalism
Jul. 17, 2013 06:06PM EST
Business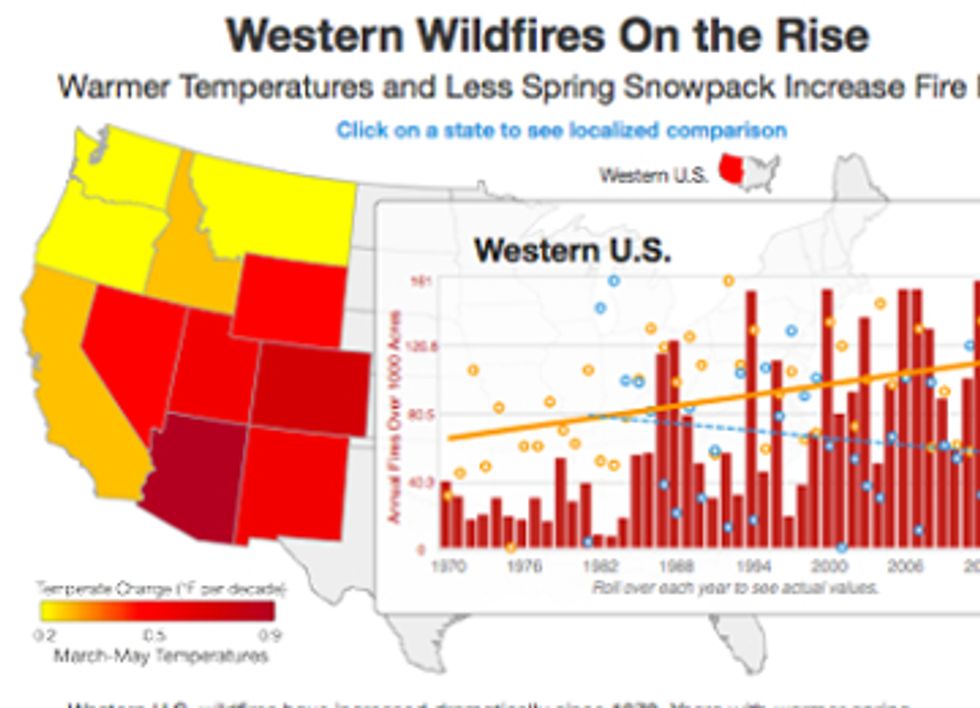 As stated on the B Corporation website, July 17 is a historic day. It marks a tipping point in the evolution of capitalism.
"It marks the coming home of a capitalism that returns business to its proper role in society to create shared and durable prosperity," said the B Lab—a nonprofit that serves a global movement of entrepreneurs using the power of business to solve social and environmental problems—co-founders, Jay Coen Gilbert, Bart Houlahan and Andrew Kassoy. "With Delaware Gov. Jack Markell signing benefit corporation legislation, Senate Bill 47, into law, business leaders have a new freedom to make decisions that are in the best interests of society as well as their bottom line, and we—as citizens, customers, workers and investors—have the tools to identify and support them."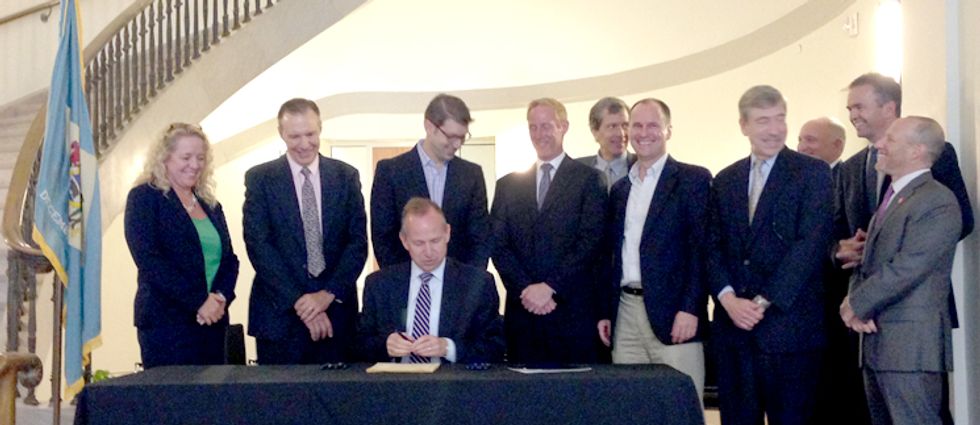 On July 17, Delaware became the nineteenth state to enact benefit corporation legislation. Delaware, home to 1 million businesses, including 50 percent of all publicly-traded companies and 64 percent of the Fortune 500, is the most important state for businesses that seek access to venture capital, private equity and public capital markets. The B Lab co-founders believe the path is now clear to scale business as a force for good.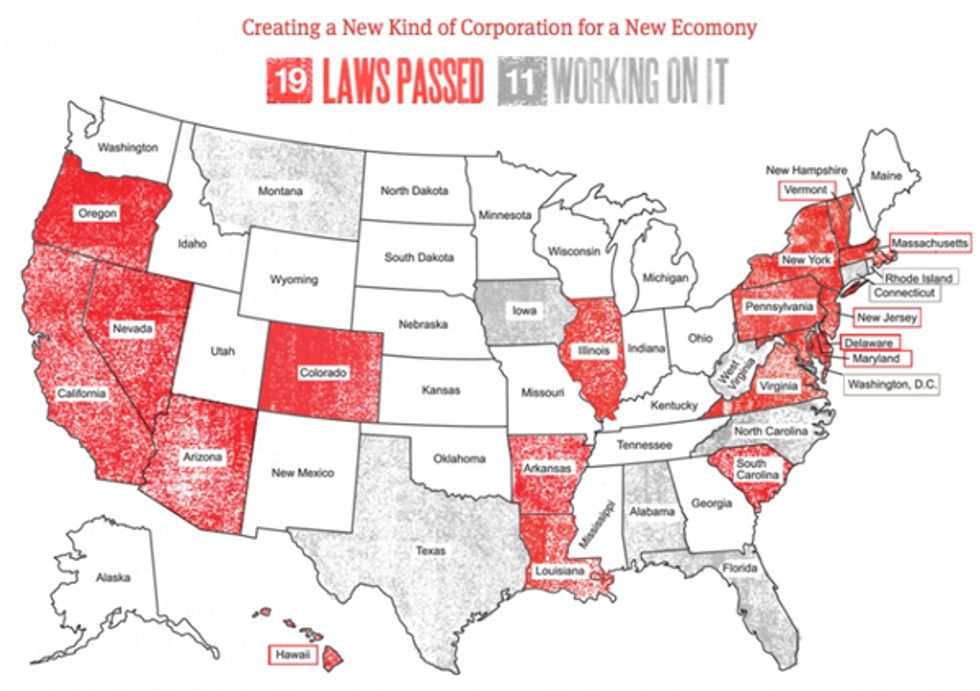 "We've all heard about corporations wanting to 'do well' while also 'doing good.' With this new law, Delaware corporations will now have the ability to build those dual purposes into their governing documents," said Gov. Jack Markell at a press event today. "We have heard repeatedly that public benefit corporations can fill a market need. But just as important, they will also fill a societal need."
According to the B Lab co-founders, the state's recognition of this type of corporation—whose end objective is to create a positive impact on society and the environment— will significantly affect the development of this area of corporate law.
"This law will provide benefit corporations with the stability, efficiency and predictability that are the hallmarks of Delaware corporate law," said Sec. of State Jeffrey W. Bullock, who oversees Delaware's Division of Corporations. "Our courts, our corporate and legal services industry and my staff look forward to providing the high-quality infrastructure and support that managers and investors have come to expect from Delaware."
"I'm proud that Delaware now has a corporate vehicle to offer business leaders and investors that want to create value that extends well beyond owners and managers to society and the public as a whole," said Sen. David Sokola (D-Newark), who was the prime sponsor of the bill in the Senate.
According to Jay Coen Gilbert, co-founder of the B Lab, "Delaware's enactment of benefit corporation legislation helps business return to its proper role in society to create shared and durable prosperity. We're deeply appreciative of Governor Markell's leadership and the strong support of the Delaware General Assembly, the State Bar Association, the Court of Chancery and the Secretary of State in creating a clear path to scale business as a force for good."
--------
EcoWatch Daily Newsletter
Related Articles from EcoWatch
Recent Stories from EcoWatch