Deep-Sea Coral Sickness Linked to Gulf Oil Spill
Mar. 28, 2012 09:30AM EST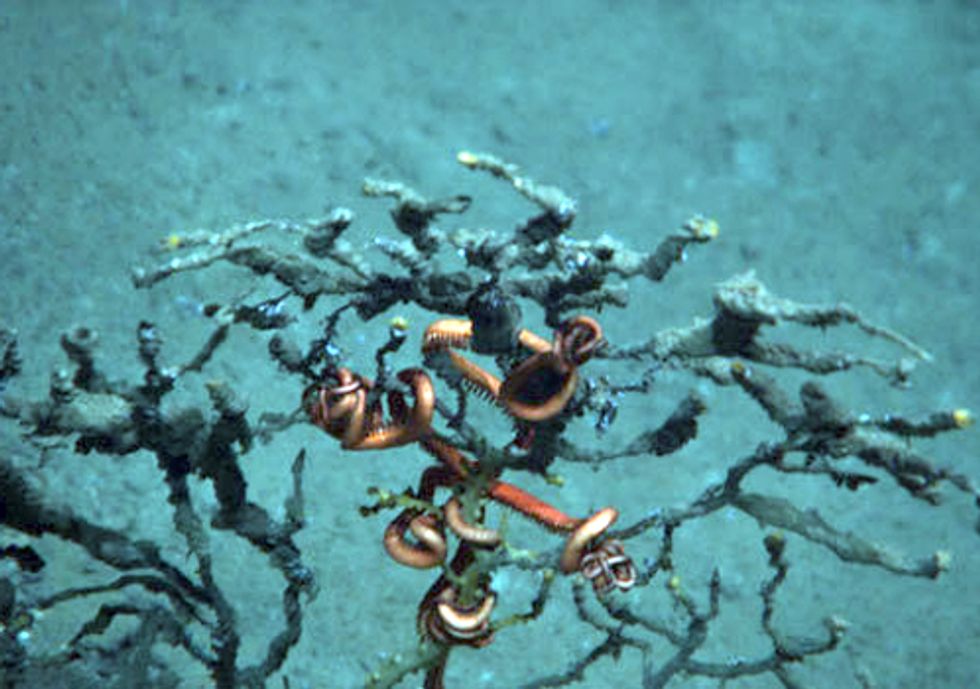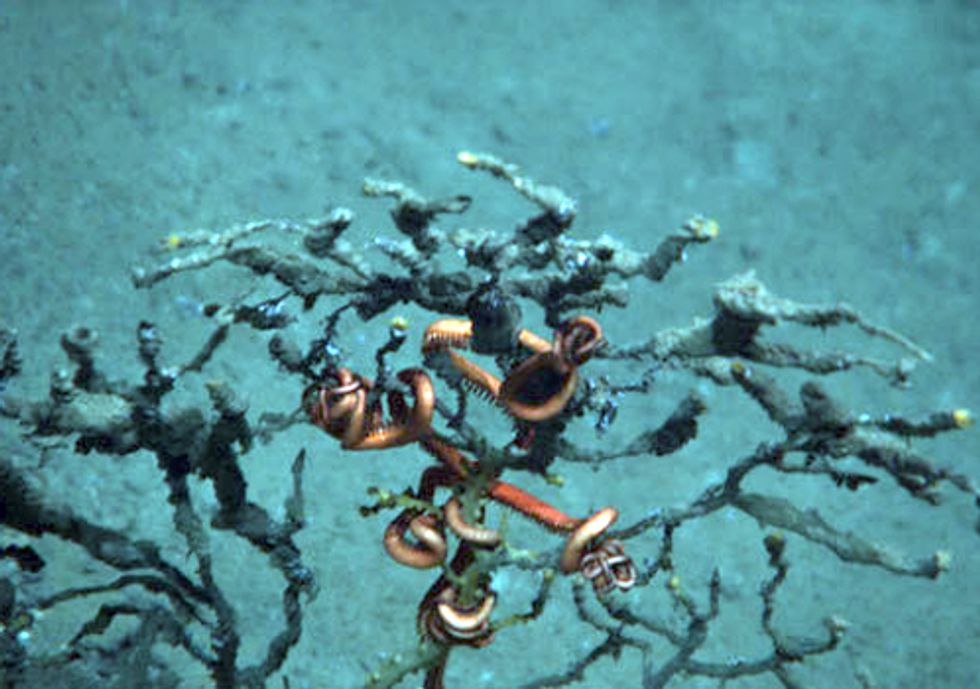 More sad news from the Gulf of Mexico, unfortunately, and this time it runs a mile deep. A new study confirms that the oil that likely caused deepwater coral sickness indeed came from the largest accidental oil spill in history—the Deepwater Horizon.
Back in June 2010, deep-sea coral communities showed signs of severe stress and tissue damage after being covered with heavy mucous and brown flocculent material which was believed to be caused by the spill. This type of ill-health in deep sea corals had never before been documented during deep sea research.
The lead author, Helen White from Haverford College, stated, "We would not expect deep-water corals to be impacted from a typical oil spill, but the sheer magnitude of the Deepwater Horizon oil spill and its release at depth makes it very different than a tanker running aground and spilling its contents." 
Deepwater corals can live hundreds of years, and they serve as hotbeds for marine biodiversity. The deepwater coral communities are habitat for crabs, shrimp, brittlestars and commercially important fish species like red snapper and grouper. These corals can take a long time to recover from damage. In comparison, this would be similar to clear-cutting patches of ancient redwood forests in California and waiting for recovery.
These results are startling. They show for the first time how harmful deepwater oil drilling is to distant ecosystems even with 4,000 feet of water separating them from humans. These ancient deepwater corals were likely already living long before the first oil rigs entered the Gulf of Mexico. If we protect them from more drilling and more spilling they could thrive in a world that moves away from oil to smarter and safer sources of energy, such as offshore wind.
Oceana is doing its part by filing a legal challenge against new lease sales in the Gulf of Mexico. We do not believe that the government has adequately studied the potential impacts of new drilling or the true extent of the biological impacts from the Deepwater Horizon oil spill. These include the deepwater corals and many other Gulf species.
It is also clear that safety measures have not improved to an adequate level. We need your support to continue our efforts to stop offshore drilling and protect important deep sea habitats, dolphins and the thousands of species that are still struggling from oil pollution in the Gulf. Go to stopthedrill.org to get involved.
For more information, click here.
EcoWatch Daily Newsletter