Decision to Ban Tar Sands in Europe Ends in Stalemate
Feb. 23, 2012 10:31AM EST
Climate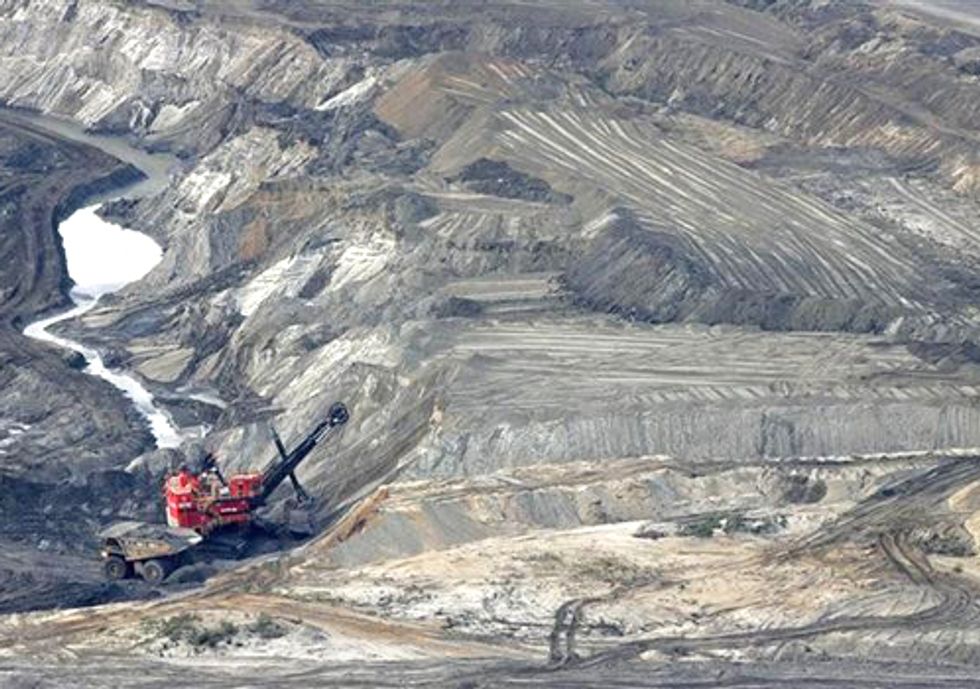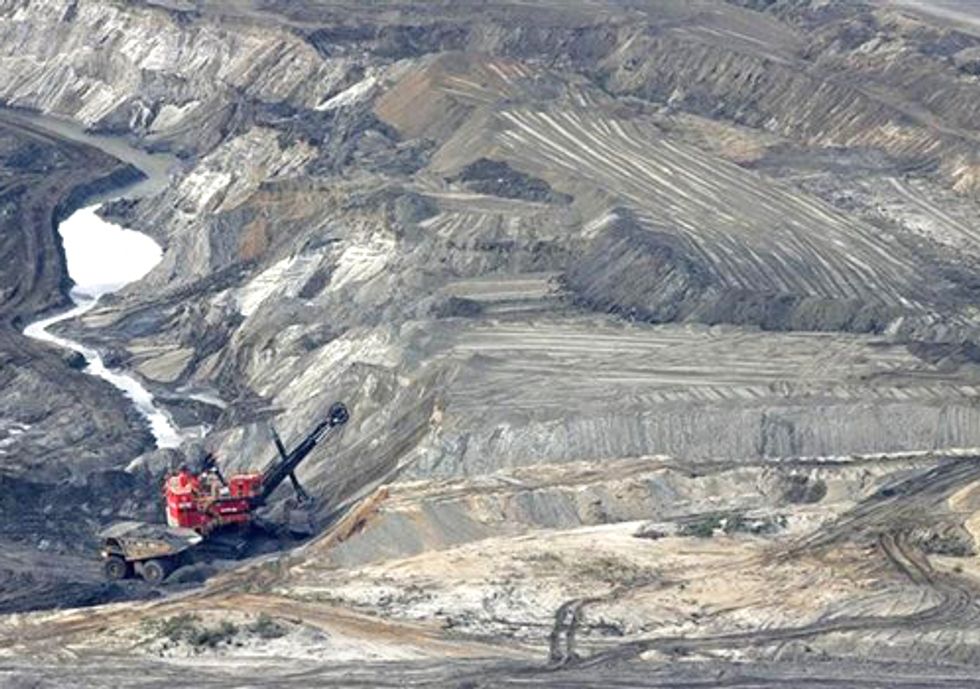 A meeting on Feb. 23 of European Union (EU) country representatives to decide on an effective ban of climate-wrecking fuels, such as those produced from tar sands, has ended in stalemate, said Greenpeace. The decision to implement the EU's fuel quality directive and its agreed objective of cutting carbon emissions from fuels by 6 percent by 2020 now lies with European environment ministers, who are expected to vote on the matter in June.
The issue has been the subject of a furious back-room lobby offensive by the government of Canada, backed by global oil companies, which are set to profit from environmentally destructive tar sands extraction. Canada sits on what is probably the world's third biggest oil reserve, but most of it is locked up in tar sands.
Tar sands oil produces 23 percent more climate emissions than conventional fuels, Stanford University found in a report for the European Commission.
"Now that the tar sands issue is finally in the hands of publicly accountable ministers, we will see who's pulling the strings in Europe," said Greenpeace EU transport policy adviser Franziska Achterberg. "The evidence is clear—tar sands are the world's dirtiest fuels. The decision is even clearer—ministers should stand up to the oil industry and ban them from Europe."
For more information, click here.
EcoWatch Daily Newsletter
Related Articles from EcoWatch
Recent Stories from EcoWatch