Deceptive Tactics Used by Industry-Funded Group to Gain Support for Bill That Would Ban GMO Labeling
Oct. 14, 2015 03:08PM EST
Food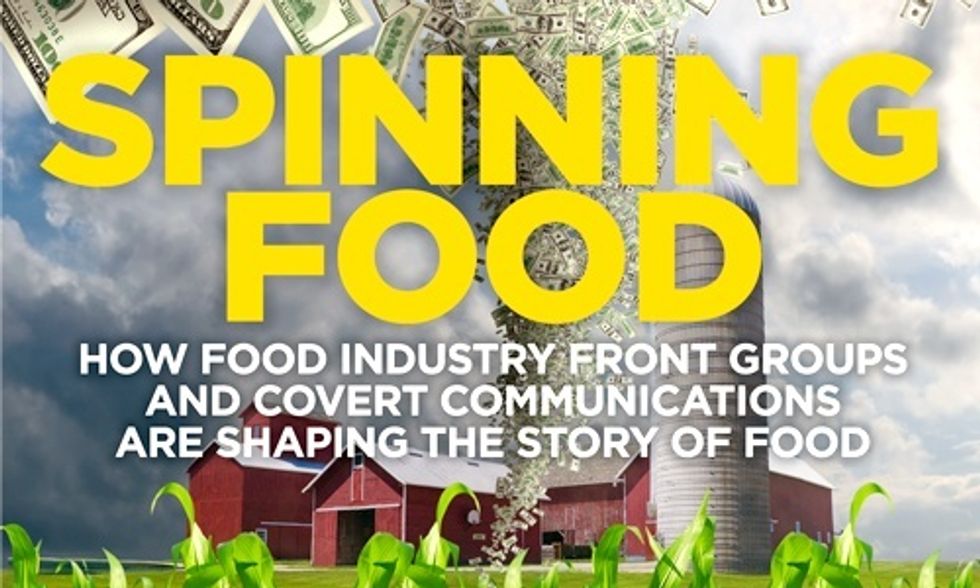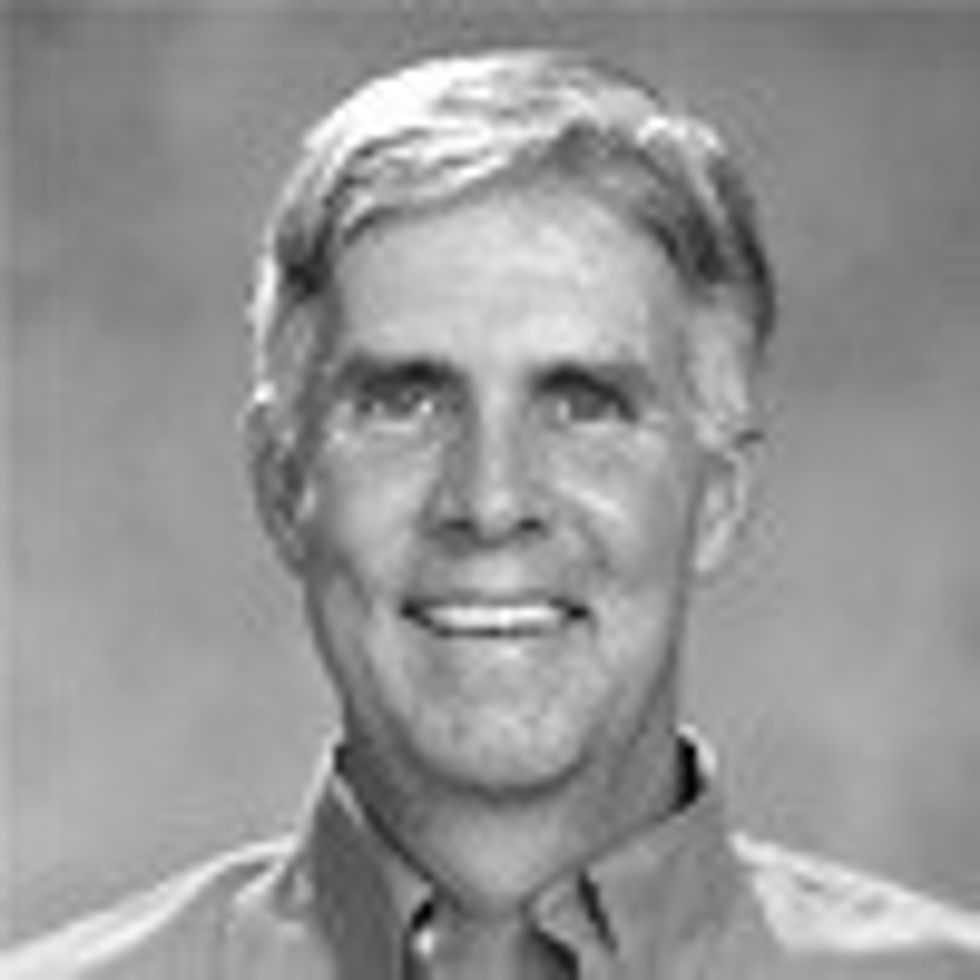 A group that is opposed to mandatory labeling of genetically modified food (GMOs) used deceptive tactics to mislead citizens into thinking they were supporting GMO labeling legislation when, in fact, they were supporting legislation that would block labeling.
The "astroturf" campaign was conducted by the biotech industry-funded Coalition for Safe Affordable Food, to gain citizen support for national legislation, H.R. 1599 or "The Safe and Accurate Food Labeling Act of 2015," known by opponents as the DARK Act (Deny Americans the Right to Know Act). H.R. 1599 passed the House of Representatives in July and a companion bill is expected to be introduced into the Senate this fall.
Who is the "Coalition for Safe Affordable Food"? (Hint, do NOT sign their petitions) http://t.co/7vfQ64w9wF #BanGMO http://t.co/UNJkJmnSoa

— Susan #SaveSocialSec (@Susan #SaveSocialSec)1427587818.0
Survey on GMO Labeling
The deceptive tactics were reported by Julie Freitas, a 66-year-old childbirth educator based in Southern California. One evening Freitas received a call from a man asking if she would answer a few questions for a survey about labeling genetically modified foods. Freitas said she would answer the questions, telling the man that she supported GMO labeling.
He asked Julie if she would take action on GMO labeling and she said she would, thinking that H.R. 1599 would establish labeling of GMO foods across the U.S.
"He indicated that people should know what's in their food," she said.
The man asked Freitas if she would be willing to write a letter supporting labeling legislation. She said she didn't want to write a letter so the man suggested that he write the letter and that Freitas could just sign it. She agreed.
The man didn't tell Freitas that H.R. 1599 would ban mandatory labeling of GM foods.
Pre-Written Letter to Congressman Supporting H.R. 1599
A day or two after the phone survey, Freitas received an envelope in the mail titled "Rush-Priority Express." The envelope contained a letter from the man who interviewed her who was with the Coalition for Safe Affordable Food. There was also a pre-written personalized letter to her Congressman, Tony Cardenas, with Freitas's name at the bottom. The letter stated that the "FDA was the logical solution to regulating genetically modified foods entering our food supply." The letter urged Rep. Cardenas to support H.R. 1599.
The letter ended by stating, "Please join me in supporting the Safe and Accurate Food Labeling Act of 2015 to make sure groceries remain affordable and to ensure the safety of all Americans."
Freitas's name was at the bottom of the letter with a space for her signature.
When Freitas read the letter, she was shocked.
"I would never say anything like that," she said. "I didn't know that he would be endorsing that the FDA be the agency overseeing labeling. I wouldn't sign or send these papers to Tony Cardenas."
Freitas thought the man was being deceptive.
"I thought it was very clever," she said. "This is how people can do something that they don't realize at the time they are doing."
Industry-Funded Front Groups Misleading the Public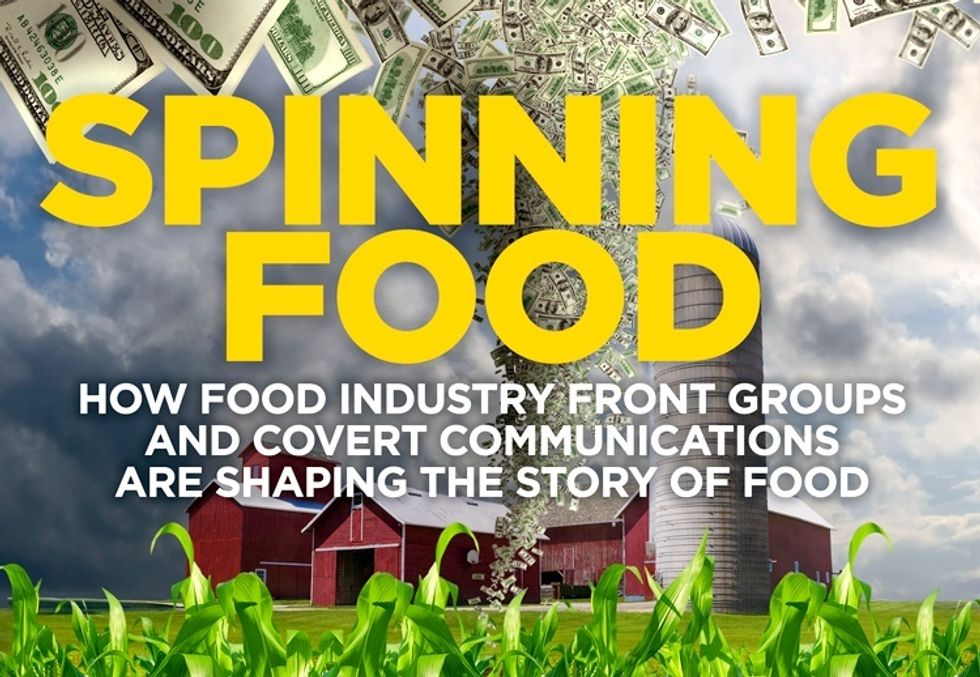 The Coalition for Safe Affordable Food is one of seven industry front groups identified in a recent report that is deliberately misleading the public and reporters on facts about industrial agriculture, including GMOs and organic food production. The report, "Spinning Food," describes how big food and agrochemical companies have spent hundreds of millions of dollars in the past few years on stealth public relations tactics, deploying front groups—such as the Coalition for Safe Affordable Food—to push coordinated messages attacking organic food production, defending pesticides and promoting GMOs.
YOU MIGHT ALSO LIKE
Grassroots Struggle for Food Sovereignty and Liberation of Black Cultures
Europe GMO Debate Not Over: EU Votes to Allow GMO Imports Despite Opposition
2.6 Billion Pounds of Monsanto's Glyphosate Sprayed on U.S. Farmland in Past Two Decades
Monsanto Fights Back Against Cancer Lawsuits as Company Eliminates 12% of Workforce
EcoWatch Daily Newsletter