This website uses cookies to ensure you get the best experience while browsing it. By clicking 'Got It' you're accepting these terms.

How long can you go without water? You could probably survive a few weeks without water for cooking. If you stopped washing, the threat to your life might only come from people who can't stand the smell. But most people won't live for more than three days without water to drink. It makes sense: our bodies are about 65 percent water.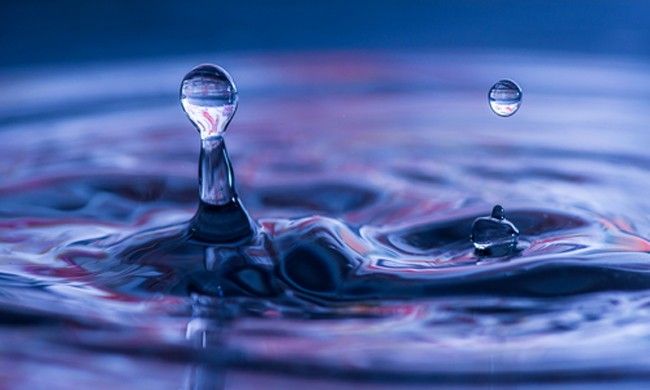 Photo credit: Shutterstock
According to the United Nations, about 750 million people lack access to safe water—that's one in nine! One child dies every minute from a water-related disease and 1.2 billion people, a fifth of the global population, live in areas where water is scarce. And it's not just in other countries. As of January, at least 1,838 drinking water advisories were in effect in Canada, including 169 in 126 First Nations communities—some ongoing for years.
With Canada's abundant glaciers, lakes, rivers and streams, we often take water for granted. (In my home province, we give it away to large corporations that bottle and sell it back to us at exorbitant prices!) We shouldn't be so complacent. People in California thought they had enough water to fill swimming pools, water gardens and yards, support a fertile agricultural industry and shoot massive volumes into the ground to fracture shale deposits to release the oil they contain. Now, with the state in its fourth year of severe drought, regulators are considering emergency legislation and have imposed restrictions to deal with shortages.
Droughts in California and elsewhere are serious warnings about what we could face in Canada and around the world as growing human populations and industry require ever more water, and as climate change wreaks havoc on the Earth's hydrologic cycle, causing drought in some areas and flooding in others.
According to a UN report, as water supplies dwindle, demand from manufacturing, thermal electricity generation and domestic uses will increase 55 per cent by 2050. The report, "Water for a Sustainable World," says that unless we find better ways to manage water, the world could face a 40 percent shortfall by 2030. About 20 percent of the world's aquifers are already overexploited.
Water shortages and unsafe water lead to many problems, including food scarcity and crop failure, increased poverty and disease, ecosystem collapse, problems for industry and increasing conflicts over dwindling supplies.
As individuals, we should do everything possible to conserve water, but avoiding massive shortages of clean water will take concerted action at all levels of society. The UN report concludes: "The global water crisis is one of governance, much more than of resource availability, and this is where the bulk of the action is required in order to achieve a water secure world."
Water conservation is the best way to ensure we have enough to go around. Recycling wastewater and reserving clean water for drinking, moving away from water-intensive agricultural practices, reducing water pollution and avoiding industrial activities that use excessive amounts of water are also important. The report states that the growing demand for meat, large homes, motor vehicles, appliances and other energy-consuming devices "involves increased water consumption for both production and use." And while population is a factor, the report shows the increase in water demand is double the rate of population growth.
At the policy level, better supply and sanitation infrastructure and improved management are essential. Protecting natural assets such as forests and wetlands that purify and store water and reduce flooding will help, especially in light of expected increases in natural disasters as the world continues to warm. Of course, doing all we can to reduce climate change and its consequences is also crucial.
The report also notes the world's current obsession with economic growth has "come at a significant social and environmental cost," including greater demands on water resources.
Getting a handle on water management and conservation concerns us all. It's also about social justice, as the poor feel the brunt of negative impacts from water pollution and shortages.
As the UN report points out, "It is now universally accepted that water is an essential primary natural resource upon which nearly all social and economic activities and ecosystem functions depend." Water makes life possible. We must never take it for granted.
YOU MIGHT ALSO LIKE
4 States Working to Ban Microbeads
World's Largest Contiguous Marine Reserve Created to Stop Illegal Fishing
Drought-Stricken California Has One Year Left of Water, NASA Scientist Warns
EcoWatch Daily Newsletter
Waterloo Bridge during the Extinction Rebellion protest in London. Martin Hearn / Flickr / CC BY 2.0
Money talks. And today it had something to say about the impending global climate crisis.
Sam Cooper
By Sam Cooper
Thomas Edison once said, "I'd put my money on the sun and solar energy. What a source of power!"
Simple swaps that cut down on kitchen trash.
Sponsored
By Kayla Robbins
Along with the bathroom, the kitchen is one of the most daunting areas to try and make zero waste.
A NOAA research vessel at a Taylor Energy production site in the Gulf of Mexico in September 2018. NOAA
The federal government is looking into the details from the longest running oil spill in U.S. history, and it's looking far worse than the oil rig owner let on, as The New York Times reported.
Golde Wallingford submitted this photo of "Pure Joy" to EcoWatch's first photo contest. Golde Wallingford
EcoWatch is pleased to announce our third photo contest!

Damage at the Malheur National Wildlife Refuge from the 2016 occupation. USFWS
By Tara Lohan
When armed militants with a grudge against the federal government seized the Malheur National Wildlife Refuge in rural Oregon back in the winter of 2016, I remember avoiding the news coverage. Part of me wanted to know what was happening, but each report I read — as the occupation stretched from days to weeks and the destruction grew — made me so angry it was hard to keep reading.
Computer model projection of temperature anomalies across Europe on June 27. Temperature scale in °C. Tropicaltidbits.com
A searing heat wave has begun to spread across Europe, with Germany, France and Belgium experiencing extreme temperatures that are set to continue in the coming days.
Skull morphology of hybrid "narluga" whale. Nature / Mikkel Høegh Post
In the 1980s, a Greenlandic subsistence hunter shot and killed a whale with bizarre features unlike any he had ever seen before. He knew something was unique about it, so he left its abnormally large skull on top of his toolshed where it rested until a visiting professor happened upon it a few years later.