This website uses cookies to ensure you get the best experience while browsing it. By clicking 'Got It' you're accepting these terms.
David Suzuki: 'People Have the Power to Bring About Change'
May. 15, 2015 08:32AM EST
Climate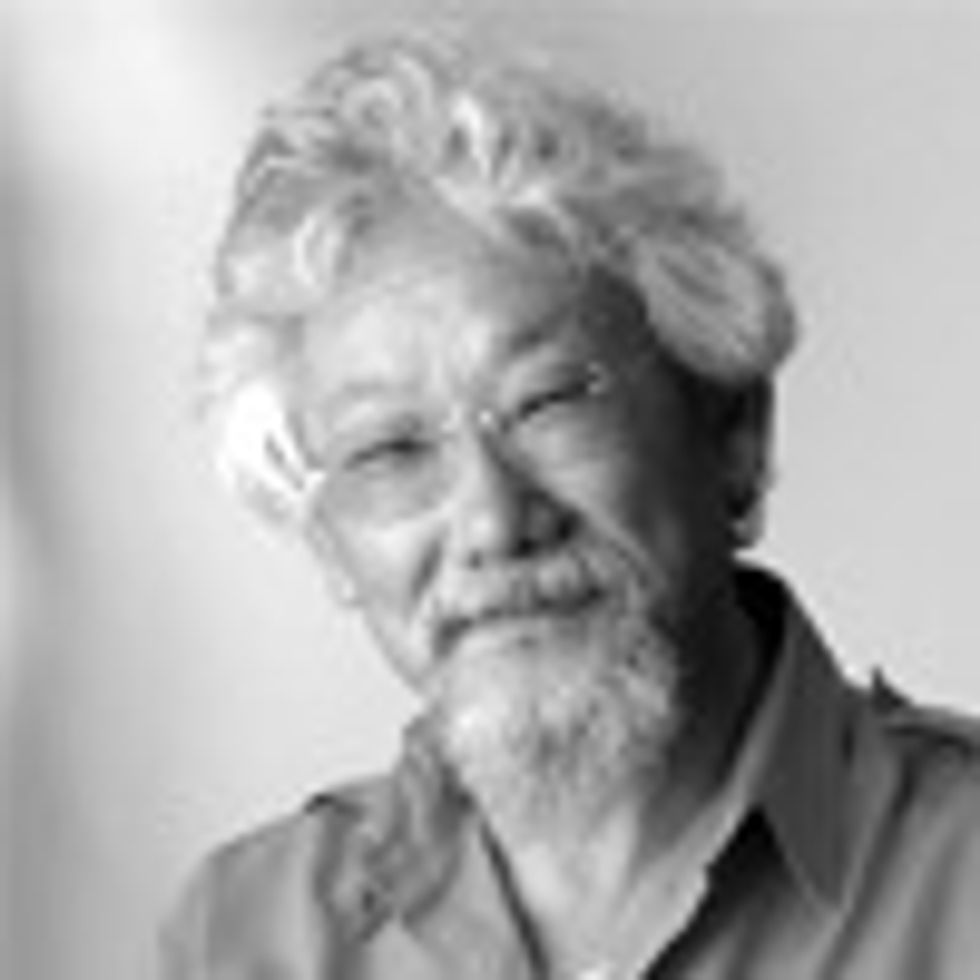 Recent events in Canada have shown not only that change is possible, but that people won't stand for having corporate interests put before their own.
When plummeting oil prices late last year threw Alberta into financial crisis, people rightly asked, "Where's the money?" They could see that an oil producer like Norway was able to weather the price drop thanks to forward planning, higher costs to industry to exploit resources and an oil fund worth close to $1 trillion! Leading up to the election, the government that ran Alberta for 44 years refused to consider raising industry taxes or reviewing royalty rates, instead offering a budget with new taxes, fees and levies for citizens, along with service cuts.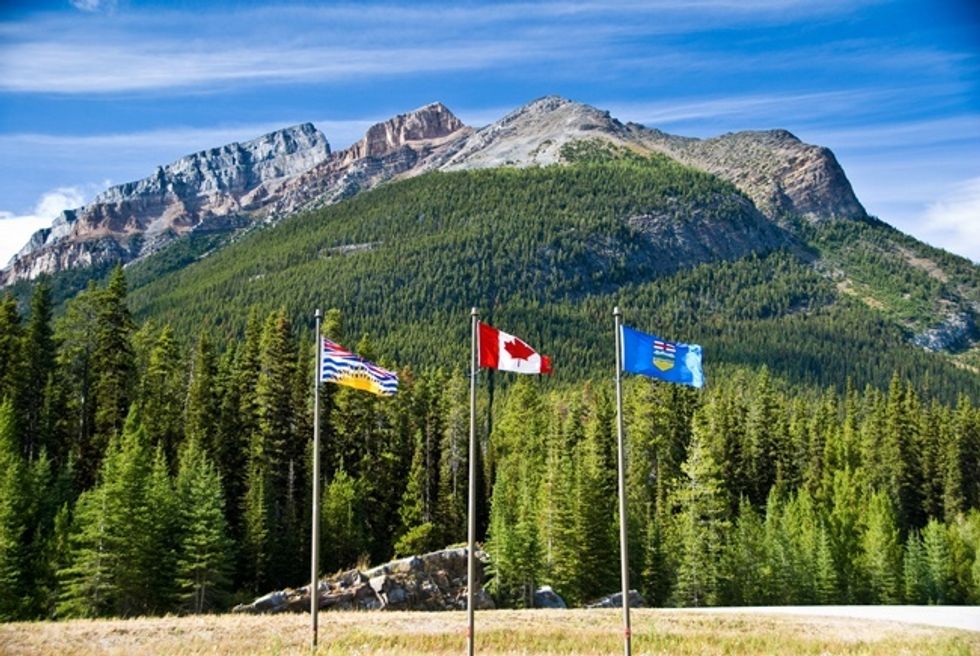 Photo credit: Shutterstock
The people of Alberta then did what was once thought impossible: they gave the NDP a strong majority. Almost half the NDP members elected were women, giving Alberta the highest percentage of women ever in a Canadian provincial or federal government.
On the other side of the country, voters in Prince Edward Island followed B.C. provincially and Canada federally and elected their first Green Party member, as well as Canada's second openly gay premier. Remember, homosexuality was illegal in Canada until 1969!
In my home province, after a long struggle by elders and families of the Tahltan Klabona Keepers, the B.C. government bought 61 coal licenses from Fortune Minerals and Posco Canada in the Klappan and Sacred Headwaters, putting a halt to controversial development in an ecologically and culturally significant area that is home to the Tahltan people and forms the headwaters of the Skeena, Stikine and Nass rivers. The Tahltan and the province have agreed to work on a long-term management plan for the area.
On the same night as Alberta's election, people of the Lax Kw'alaams band of the Tsimshian First Nation met to consider an offer by Malaysian state-owned energy company Petronas of $1 billion over 40 years to build a liquefied natural gas export terminal on Lelu Island near Prince Rupert, at the other end of the Skeena River, an estuary that provides crucial habitat for salmon and other life. The 181 people attending unanimously opposed the offer. Two nights later in Prince Rupert, band members also stood unanimously against the proposal.
A final vote was scheduled after this column's deadline, but the message is clear: integrity, the environment and human health are more important than money. Gerald Amos, a Haisla First Nation member and community relations director for the Headwaters Initiative, said the federal Prince Rupert Port Authority's decision to locate the facility on Lelu Island also demonstrated a failure to properly consult with First Nations. "By the time they get around to consulting with us, the boat's already built and they just want to know what color to paint it," he said.
On a broader scale, change is occurring around the serious threat of climate change. Even well-known deniers, including U.S. oil billionaire Charles Koch, now admit climate change is real and caused in part by CO2 emissions. But they argue it isn't and won't be dangerous, so we shouldn't worry. Most people are smart enough to see through their constantly changing, anti-science, pro-fossil-fuel propaganda, though, and are demanding government and industry action.
We're also seeing significant changes in the corporate sector. The movement to divest from fossil fuels is growing quickly, and businesses are increasingly integrating positive environmental performance into their operations. Funds that have divested from fossil fuels have outperformed those that haven't, a trend expected to continue.
We can't expect miracles from Alberta's new government, which has its work cut out. After all, it would be difficult to govern Alberta from an anti-oil position, and the fossil fuel industry is known for working to get its way. Although NDP leader Rachel Notley has spoken against the Northern Gateway pipeline proposal, she isn't opposed to all pipeline and oilsands development, and she's called for refinery construction in Alberta. But she's promised to phase out coal-fired power, increase transit investment, implement energy efficiency and renewable energy strategies, and bring in stronger environmental standards, monitoring and enforcement.
I've often said things are impossible only until they aren't anymore. The past few weeks show how people have the power to bring about change.
YOU MIGHT ALSO LIKE
Pope Francis: Environmental Sinners Will Face God's Judgment
35 Worst Cities (and the Worst State) for Asthma and Allergy Sufferers
9 Companies Leading the Charge to Green the Internet (And 7 That Aren't)
EcoWatch Daily Newsletter
In this view from an airplane rivers of meltwater carve into the Greenland ice sheet near Sermeq Avangnardleq glacier on Aug. 4 near Ilulissat, Greenland. Climate change is having a profound effect in Greenland, where over the last several decades summers have become longer and the rate that glaciers and the Greenland ice cap are retreating has accelerated. Sean Gallup / Getty Images
The rate that Greenland's ice sheet is melting surpassed scientists' expectations and has raised concerns that their worst-case scenario predictions are coming true, Business Insider reported.
An Alagoas curassow in captivity. Luís Fábio Silveira / Agência Alagoas / Mongabay
By Pedro Biondi
Extinct in its habitat for at least three decades, the Alagoas curassow (Pauxi mitu) is now back in the jungle and facing a test of survival, thanks to the joint efforts of more than a dozen institutions to pull this pheasant-like bird back from the brink.

Elizabeth Warren's Blue New Deal aims to expand offshore renewable energy projects, like the Block Island Wind Farm in Rhode Island.
Luke H. Gordon / Flickr
By Julia Conley
Sen. Elizabeth Warren expanded her vision for combating the climate crisis on Tuesday with the release of her Blue New Deal — a new component of the Green New Deal focusing on protecting and restoring the world's oceans after decades of pollution and industry-caused warming.
Former U.S. Secretary of State Rex Tillerson leaves the courthouse after testifying in the Exxon Mobil trial on Oct. 30, 2019 in New York. DON EMMERT / AFP via Getty Images
A judge in New York's Supreme Court sided with Exxon in a case that accused the fossil fuel giant of lying to investors about the true cost of the climate crisis. The judge did not absolve Exxon from its contribution to the climate crisis, but insisted that New York State failed to prove that the company intentionally defrauded investors, as NPR reported.
By Sharon Elber
You may have heard that giving a pet for Christmas is just a bad idea. Although many people believe this myth, according to the ASPCA, 86 percent of adopted pets given as gifts stay in their new homes. These success rates are actually slightly higher than average adoption/rehoming rates. So, if done well, giving an adopted pet as a Christmas gift can work out.