This website uses cookies to ensure you get the best experience while browsing it. By clicking 'Got It' you're accepting these terms.
David Suzuki: 'Democracy Is as Strong as the People Who Make Its Values Come Alive'
Oct. 21, 2015 08:10AM EST
Climate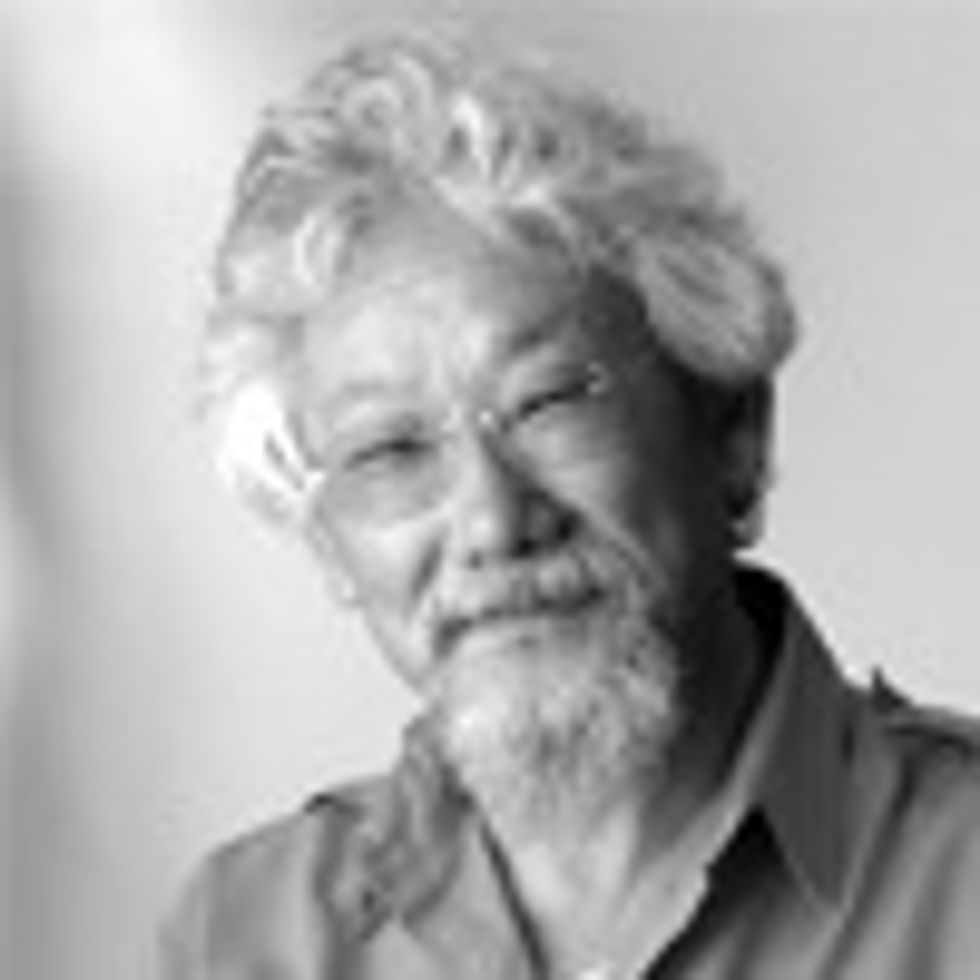 I've lived through many elections, but I don't recall many in which emotions ran so high. In the heat of such a campaign, things get said, disagreements arise and tensions increase. Now that we've elected a new government, I want to commend Prime Minister-designate Justin Trudeau on his positive campaign and congratulate him on his party's sweeping victory. I still think the new government has an opportunity to strengthen its climate change policies, but more on that later … 
We also have to thank the people from all parties who have devoted so much time, energy and money to serve the country, from the candidates, successful and not, to the volunteers, who believe enough in this country and its democratic traditions to give their all. Their families also deserve a lot of credit. Whether or not we agree with a candidate, leader or party and their policies, we can be grateful that they dedicate themselves to keeping our country strong and free. 
Most of all, I want to commend Canadians. Voter turnout jumped to more than 68 percent—not perfect, but better than in some time. Canadians sent a loud and clear message that they want to live in an open, progressive country that promotes diversity, social justice, environmental protection and respect for First Peoples. 
Those of us who work in the environmental movement look forward to a renewed relationship with our federal government. We know our elected representatives won't always agree with us, but we're hopeful our new leaders will give us a fair hearing and respect that we're all trying to contribute to making Canada a positive example for the world. 
The new government has its work cut out for it. On top of initial administrative duties, dealing with trade agreements and appointing Cabinet members, it will also be expected to prepare for the UN climate summit in Paris in December. As some people know, during the lengthy campaign, I had a disagreement with Trudeau over his party's climate policy. I still think his climate plans need to be strengthened, especially with clear and ambitious targets for reducing greenhouse gas emissions. But I'm confident the new government will take this issue seriously, and I hope it will draw on the expertise of other parties and their leaders who offered innovative proposals.
I also hope they will consult with experts from the David Suzuki Foundation and other organizations, who have been researching and proposing viable solutions for many of the environmental challenges Canada faces, including ocean health, species and habitat protection, toxins, pollution, clean energy and climate change.
No one is suggesting we should do an immediate 180-degree turn on resources and economic priorities. But it's time to shift our thinking. Continuing to make fossil fuel extraction the country's economic priority is a thing of the past. We can create more jobs and a stronger economy by ending fossil fuel subsidies, putting a price on carbon pollution, promoting energy conservation and encouraging the clean technology and clean energy sectors. 
We must also remember that the government is here to represent the interests of all Canadians—and not just those who voted for it. We're the ones most affected by government policies. Corporate interests are important, but they should never outweigh the interests of citizens.
So many Canadians got engaged with this election, holding conversations, watching debates, sharing information on social media and through letters to newspapers, volunteering and, finally, voting. The government has its work cut out for it, but so do we. A democracy is as strong as the people who make its values come alive, every single day. It's not all up to the politicians. It's up to all of us to stay engaged, ensure our interests are looked after and work with people of all backgrounds and political stripes to make sure Canada continues to be strong, prosperous and free, with respect for diversity and the progressive values that have made Canada one of the best places on Earth to live.
There's a lot of work ahead for all of us. But right now, I want to say how proud I am to be Canadian, to live in a country where people care enough to make it work.
YOU MIGHT ALSO LIKE
4 Justin Trudeau Campaign Promises That Could Make Canada a Green Powerhouse
When Will Joe Biden Announce He's Running for President?
Oslo Becomes First Capital City in the World to Divest From Fossil Fuels
6 of Donald Trump's Most Outrageous Tweets on Climate Change
EcoWatch Daily Newsletter
The staircase to a subway station in SOHO with a temporary closure, flood control installation sign. Jeffrey Greenberg / Universal Images Group / Getty Images
The Metropolitan Transit Authority in New York City tested out a new system designed to protect its subways stations from flooding when another super storm hits, creating a bizarre sight on Wednesday, as The Verge reported.
Flat-lay of friends eating vegan and vegetarian Thanksgiving or Friendsgiving dinner with pumpkin pie, roasted vegetables, fruit and rose wine. Foxys_forest_manufacture / Royalty-free / iStock / Getty Images
Thanksgiving can be a tricky holiday if you're trying to avoid animal products — after all, its unofficial name is Turkey Day. But, as more and more studies show the impact of meat and dairy consumption on the Earth, preparing a vegan Thanksgiving is one way to show gratitude for this planet and all its biodiversity.
Residents wear masks for protection as smoke billows from stacks in a neighborhood next to a coal fired power plant on Nov. 26, 2015 in Shanxi, China. Kevin Frayer / Getty Images
By Matt Berger
It's not just kids in the United States.
Children worldwide aren't getting enough physical activity.
That's the main conclusion of a new World Health Organization (WHO) study released Wednesday.
By Tim Ruben Weimer
Tanja Diederen lives near Maastricht in the Netherlands. She has been suffering from Hidradenitis suppurativa for 30 years. Its a chronic skin disease in which the hair roots are inflamed under pain — often around the armpits and on the chest.