This website uses cookies to ensure you get the best experience while browsing it. By clicking 'Got It' you're accepting these terms.
David Suzuki: A Better World Is Possible
Mar. 25, 2015 07:45AM EST
Climate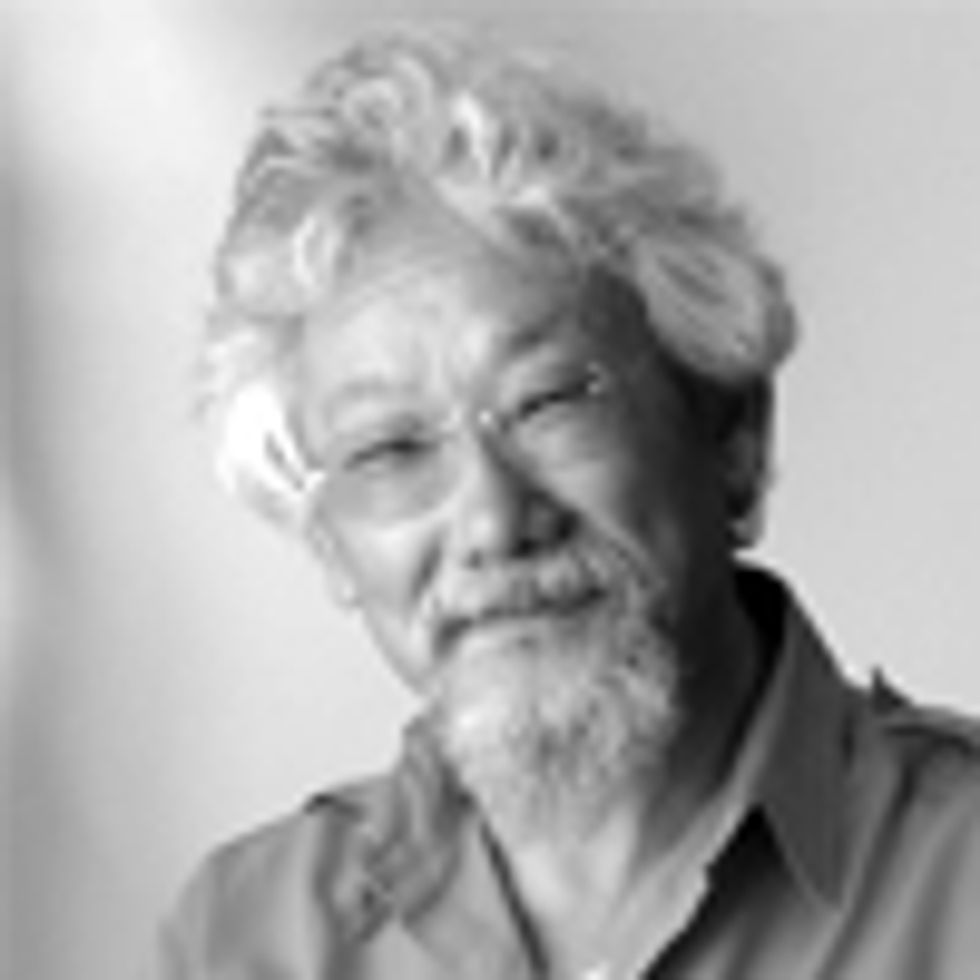 Cars, air travel, space exploration, television, nuclear power, high-speed computers, telephones, organ transplants, prosthetic body parts … At various times these were all deemed impossible. I've been around long enough to have witnessed many technological feats that were once unimaginable. Even 10 or 20 years ago, I would never have guessed people would carry supercomputers in their pockets—your smart phone is more powerful than all the computers NASA used to put astronauts on the moon in 1969 combined!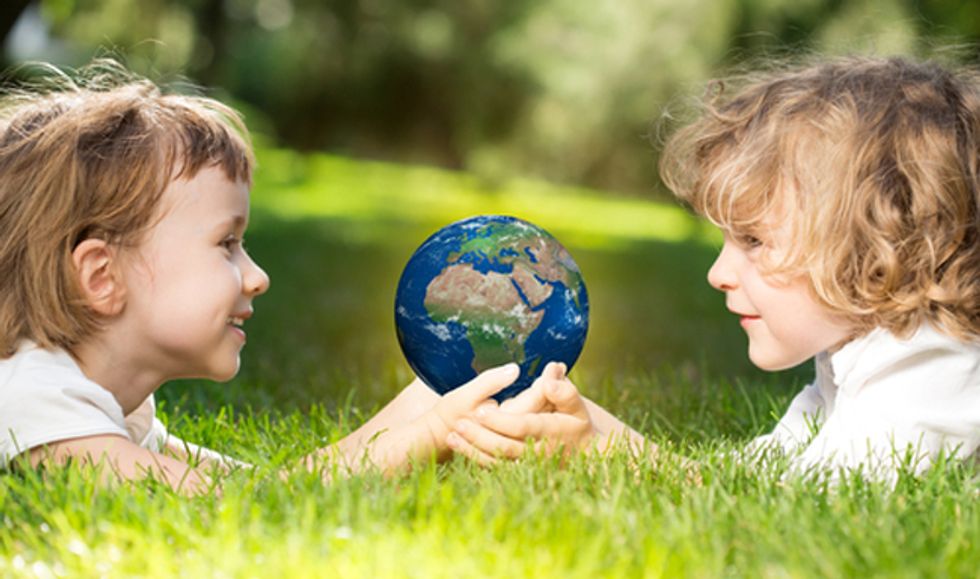 Photo credit: Shutterstock
Despite a long history of the impossible becoming possible, often very quickly, we hear the "can't be done" refrain repeated over and over—especially in the only debate over global warming that matters: What can we do about it? Climate change deniers and fossil fuel industry apologists often argue that replacing oil, coal and gas with clean energy is beyond our reach. The claim is both facile and false.
Facile because the issue is complicated. It's not simply a matter of substituting one for the other. To begin, conservation and efficiency are key. We must find ways to reduce the amount of energy we use—not a huge challenge considering how much people waste, especially in the developed world. False because rapid advances in clean energy and grid technologies continue to get us closer to necessary reductions in our use of polluting fossil fuels.
It's ironic that anti-environmentalists and renewable energy opponents often accuse those of us seeking solutions of wanting to go back to the past, to living in caves, scrounging for roots and berries. They're the ones intent on continuing to burn stuff to keep warm—to the detriment of the natural world and all it provides.
People have used wind and solar power for thousands of years. But recent rapid advances in generation, storage and transmission technologies have led to a fast-developing industry that's outpacing fossil fuels in growth and job creation. Costs are coming down to the point where renewable energy is competitive with the heavily subsidized fossil fuel industry. According to the International Energy Agency, renewable energy for worldwide electricity generation grew to 22 percent in 2013, a five percent increase from 2012.
The problem is that much of the world still burns non-renewable resources for electricity and fuels, causing pollution and climate change and, subsequently, more human health problems, extreme weather events, water shortages and environmental devastation. In many cities in China, the air has become almost unbreathable, as seen in the shocking Chinese documentary film Under the Dome. In California, a prolonged drought is affecting food production. Extreme weather events are costing billions of dollars worldwide.
We simply must do more to shift away from fossil fuels and, despite what the naysayers claim, we can. We can even get partway there under our current systems. Market forces often lead to innovation in clean energy development. But in addressing the very serious long-term problems we've created, we may have to challenge another "impossibility:" changing our outmoded global economic system. As economist and Earth Institute director Jeffrey Sachs wrote in a recent Guardian article, "At this advanced stage of environmental threats to the planet, and in an era of unprecedented inequality of income and power, it's no longer good enough to chase GDP. We need to keep our eye on three goals—prosperity, inclusion and sustainability—not just on the money."
Relying on market capitalism encourages hyper-consumption, planned obsolescence, wasteful production and endless growth. Cutting pollution and greenhouse gas emissions requires conserving energy as well as developing new energy technologies. Along with reducing our reliance on private automobiles and making buildings and homes more energy-efficient, that also means making goods that last longer and producing fewer disposable or useless items so less energy is consumed in production.
People have changed economic systems many times before, when they no longer suited shifting conditions or when they were found to be inhumane, as with slavery. And people continue to develop tools and technologies that were once thought impossible. Things are only impossible until they're not. We can't let those who are stuck in the past, unable to imagine a better future, hold us back from creating a safer, cleaner and more just world.
YOU MIGHT ALSO LIKE
Renowned Scientists Urge Museums to Drop Climate-Denier Donors, BP Dumps ALEC
Hilarious Video: Florida Administrator Refuses to Say the Words Climate Change
It's Official … the Winner of the Worst Climate Denier in Congress Is …
EcoWatch Daily Newsletter
A new report spotlights a U.N. estimate that at least 275 million people rely on healthy coral reefs. A sea turtle near the Heron Island in the Great Barrier Reef is seen above. THE OCEAN AGENCY / XL CATLIN SEAVIEW SURVEY
In a new report about how the world's coral reefs face "the combined threats of climate change, pollution, and overfishing" — endangering the future of marine biodiversity — a London-based nonprofit calls for greater global efforts to end the climate crisis and ensure the survival of these vital underwater ecosystems.
Half of the extracted resources used were sand, clay, gravel and cement, seen above, for building, along with the other minerals that produce fertilizer. Cavan Images / Cavan / Getty Images
The world is using up more and more resources and global recycling is falling. That's the grim takeaway from a new report by the Circle Economy think tank, which found that the world used up more than 110 billion tons, or 100.6 billion metric tons, of natural resources, as Agence France-Presse (AFP) reported.
By Gero Rueter
Heating with coal, oil and natural gas accounts for around a quarter of global greenhouse gas emissions. But that's something we can change, says Wolfgang Feist, founder of the Passive House Institute in the western German city of Darmstadt.

By George Citroner
Recent research finds that official government figures may be underestimating drug deaths by half.
Researchers estimate that 142,000 people died due to drug use in 2016.
Drug use decreases life expectancy after age 15 by 1.4 years for men and by just under 1 year for women, on average.
Government records may be severely underreporting how many Americans die from drug use, according to a new study by researchers from the University of Pennsylvania and Georgetown University.
Water coolers in front of shut-off water fountains at Center School in Stow, MA on Sept. 4, 2019 after elevated levels of PFAS were found in the water. David L. Ryan / The Boston Globe via Getty Images
In a new nationwide assessment of drinking water systems, the Environmental Working Group found that toxic fluorinated chemicals known as PFAS are far more prevalent than previously thought.