Dangerous Breathing—Is Your Air Quality Below the Standard?
Dec. 18, 2012 09:11AM EST
Climate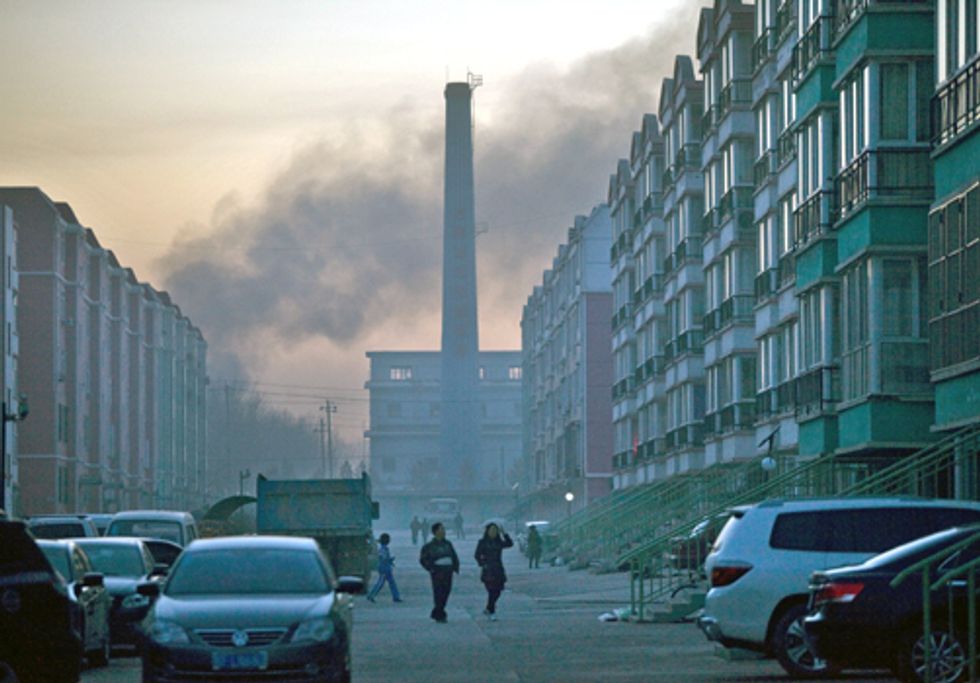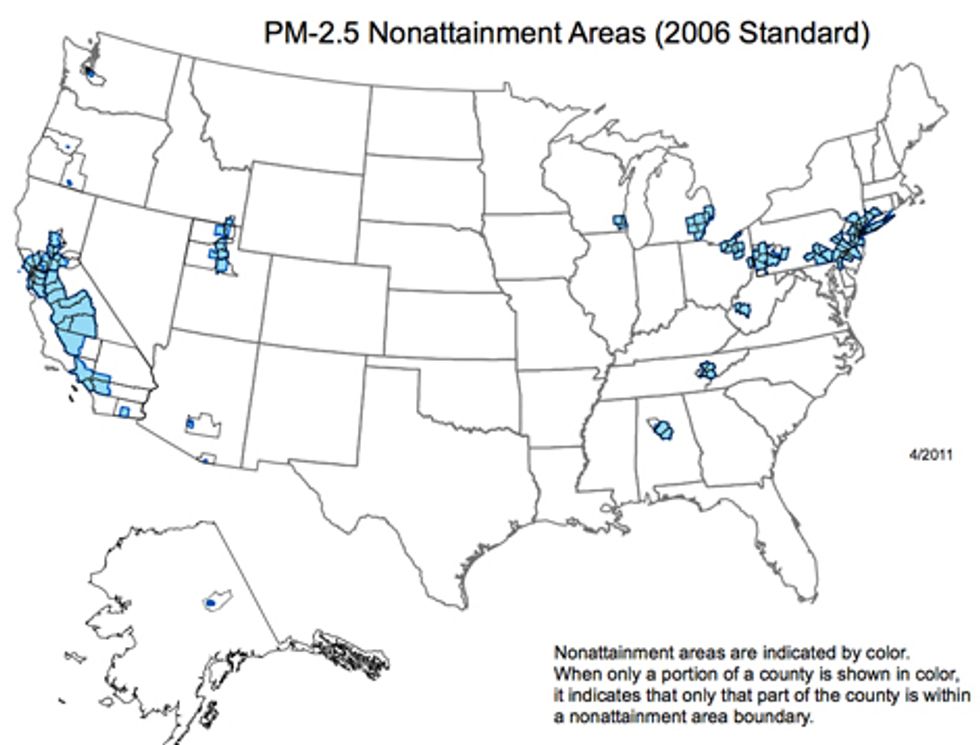 [Editor's note:  China's air quality issues are extreme (thanks in part to the U.S.'s enormous appetite for Chinese products), but the U.S. is also greatly compromised by poor air quality. Just last week the U.S. Environmental Protection Agency strengthened air quality standards for particulate matter (PM2.5) or soot pollution. Soot pollution is the deadliest of the common air pollutants, causing thousands of premature deaths every year across the U.S. through a variety of cardiovascular and respiratory illnesses. Though these new standards are welcomed, it's extremely frustrating for people like me who live in non-attainment counties that don't even meet the now old standard for PM2.5. A quick look at this map shows that Cuyahoga County in Ohio is not alone. Do you live in a non-attainment air quality county too?]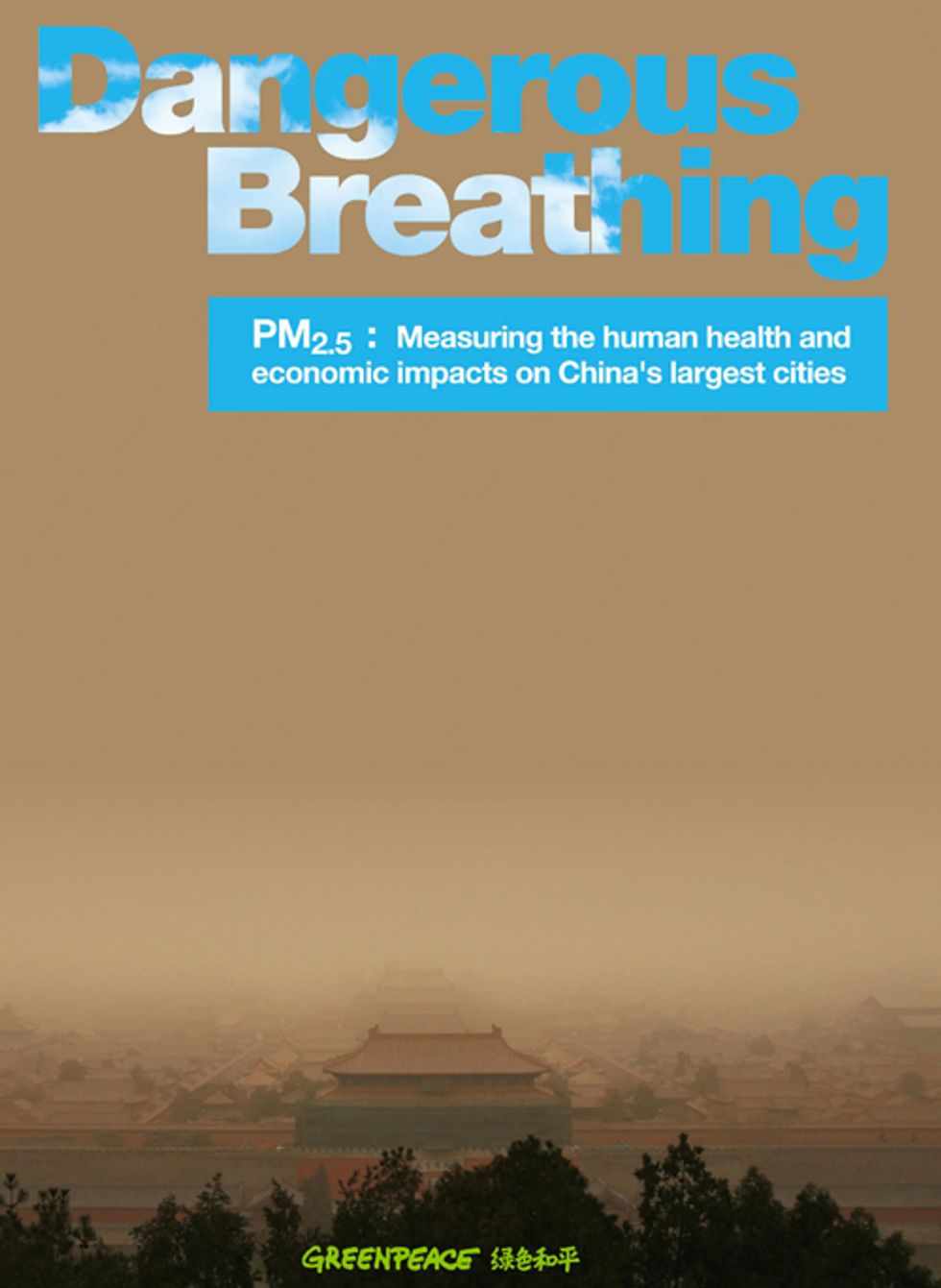 An estimated 8,572 premature deaths occurred in four major Chinese cities in 2012, due to high levels of PM2.5 pollution, a joint study by Greenpeace East Asia and Peking University's School of Public Health has concluded. The report also estimates PM2.5 pollution caused the cities of Shanghai, Guangzhou, Xi'an and Beijing to suffer a combined total of US$1.08 billion in economic losses over the past year. Greenpeace is calling for an urgent policy adjustment, including capping regional coal consumption, De-NOx retrofiting for existing coal-fired power plants and shutting down inefficient coal-fired industrial boilers.
The report PM2.5: Measuring the human health and economic impacts on China's largest cities states that if these cities can effectively lower their PM2.5 levels to meet the World Health Organization's Air Quality Guidelines (WHO AQG), such deaths would be reduced by at least 81 percent, and the economic losses for these four cities could be reduced by $US868 million. Unfortunately no cities currently have a timeline to meet WHO AQG.
"PM2.5 is putting public health at high risk every day, but worse still, if we follow the current official plans we would need to wait 20 years to get to the national standard, which is still risky compared to the WHO guidelines," said Greenpeace campaigner Zhou Rong. "Who can afford the wait?"
Greenpeace is calling for a concrete and ambitious timetable to tackle PM2.5 pollution, thus improving the air quality to reach the health standard set out by WHO AQG.
For the report, researchers from Greenpeace and Peking University's School of Public Health studied the impact of PM2.5 in Beijing, Shanghai, Guangzhou and Xi'an, which represented major urban centers in China's north, east, south and west respectively.
"Besides saving a lot of human lives, combating PM2.5 can also significantly reduce the national cost on health care," said Zhou Rong. Taking Beijing as an example, the report found the Chinese capital experienced a loss of US$328 million in 2012 because of PM2.5 pollution. But had it reached WHO AQG, US$283 million could have been saved.
Recent statistics from China's Ministry of Environmental Protection (MEP) show cities in China's Yangtze River Delta, Pearl River Delta and Beijing-Tianjin-Hebei region suffered more than 100 hazy days a year with PM2.5 concentration two to four times above World Health Organization guidelines. The effects of PM2.5-related air pollution extend beyond hazy days, also leading to systematic damage to human health.
PM2.5 is small in particle size but as pollution can reach a large surface area. It is more prone to carrying a variety of toxic heavy metals, acid oxides, organic pollutants and other chemicals, as well as microorganisms such as bacteria and viruses in the air. When inhaled, it can enter a person's blood stream. Exposure to PM2.5 can contribute to cardiovascular, cerebrovascular and respiratory diseases, as well as greater cancer risks, all leading to a significantly higher mortality rate.
Studies have shown PM2.5 is most prevalent in the combustion of coal. Since the majority of China's energy comes from coal plants, Greenpeace is urging regional governments to cap coal consumption.
Greenpeace is also calling on the local governments in key regions to go beyond requirements raised by recent MEP plans, and to take ambitious steps to set up specific air quality improvement plans, including detailed PM2.5 pollution reduction timelines.
Visit EcoWatch's AIR and COAL pages for more related news on this topic.
EcoWatch Daily Newsletter