This website uses cookies to ensure you get the best experience while browsing it. By clicking 'Got It' you're accepting these terms.
Danger, Will Robinson: Oil Industry Knew CO2-Climate Link in '68
Apr. 14, 2016 07:50AM EST
Climate
Decades-old documents unearthed by the Center of International Environmental Law (CIEL) show that executives in the oil industry knew fossil fuels posed a risk to the environment as early as 1968, and in the next decades, carried out a campaign to cloud public perception of these risks.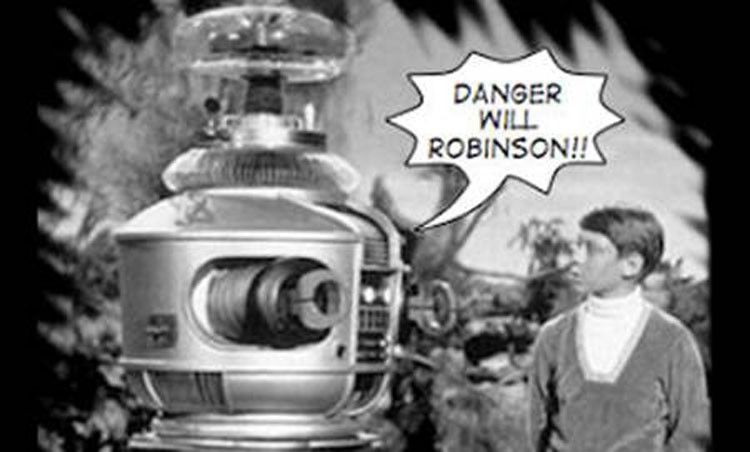 In 1946, a consortium of oil companies, including Shell, ExxonMobil and Chevron's predecessors, created the "Smoke and Fumes Committee." Its purpose was to commission research on smog and air pollution resulting from fossil fuels, which the oil industry would use to shape public opinion on these issues. Out of this committee grew the Stanford Research Institute, which was set up to provide an academic shroud for the industry to fight accusations that its product caused pollution. (The tobacco industry employed a similar strategy in its efforts to hide evidence that smoking causes cancer).
The Smoke and Fumes Committee was folded into the American Petroleum Institute (API) a few years later, and API remains one of the industry's biggest lobbies. In 1968, in what began as research on air pollution, the Stanford Research Institute produced its first-ever study on climate change. Known as the Robinson Report, this paper showed that fossil fuels are the most likely cause of rising global CO2 levels and emphasized the need to reduce emissions to prevent climate change.
Investigative reporting by John Cushman Jr. at New York Times revealed in 1998 that API was assembling a $2 million campaign to lobby Congress, manipulate the media and convince the public that climate change wasn't a threat. The documents discovered by CIEL show that three decades before their expensive misinformation campaign, API's own scientists had confirmed that climate change is a serious threat caused by fossil fuels.
John Cushman Jr. is now reporting this ongoing story for InsideClimate News, and that's bad news for the fossil fuel industry.
YOU MIGHT ALSO LIKE
Consensus on Consensus: 97% of the World's Climate Scientists Say Humans Are Causing Climate Change
Coal Companies' Secret Funding of Climate Science Denial Exposed
Greenland's Ice Melt Breaks Record, Starting Nearly Two Months Early
Largest Coral Atoll in the World Lost 80 Percent of Its Coral to Bleaching
EcoWatch Daily Newsletter
BruceBlock / iStock / Getty Images
Thanks to their high concentration of powerful plant compounds, foods with a natural purple hue offer a wide array of health benefits.
Environmental Investigation Agency
Last week, the Peruvian Palm Oil Producers' Association (JUNPALMA) promised to enter into an agreement for sustainable and deforestation-free palm oil production. The promise was secured by the U.S. based National Wildlife Federation (NWF) in collaboration with the local government, growers and the independent conservation organization Sociedad Peruana de Ecodesarrollo.
Pixabay
Leaked documents show that Jair Bolsonaro's government intends to use the Brazilian president's hate speech to isolate minorities living in the Amazon region. The PowerPoint slides, which democraciaAbierta has seen, also reveal plans to implement predatory projects that could have a devastating environmental impact.
XL CATLIN SEAVIEW SURVEY / THE OCEAN AGENCY
Hope may be on the horizon for the world's depleted coral reefs thanks to scientists who successfully reproduced endangered corals in a laboratory setting for the first time, according to Reuters.
Last week we received positive news on the border wall's imminent construction in an Arizona wildlife refuge. The Trump administration delayed construction of the wall through about 60 miles of federal wildlife preserves.
PhotoAlto / Frederic Cirou / Getty Images
Drinking water treated with fluoride during pregnancy may lead to lower IQs in children, a controversial new study has found.
National Institude of Allergy and Infectious Disease