This website uses cookies to ensure you get the best experience while browsing it. By clicking 'Got It' you're accepting these terms.
Danger, Will Robinson: Oil Industry Knew CO2-Climate Link in '68
Apr. 14, 2016 07:50AM EST
Decades-old documents unearthed by the Center of International Environmental Law (CIEL) show that executives in the oil industry knew fossil fuels posed a risk to the environment as early as 1968, and in the next decades, carried out a campaign to cloud public perception of these risks.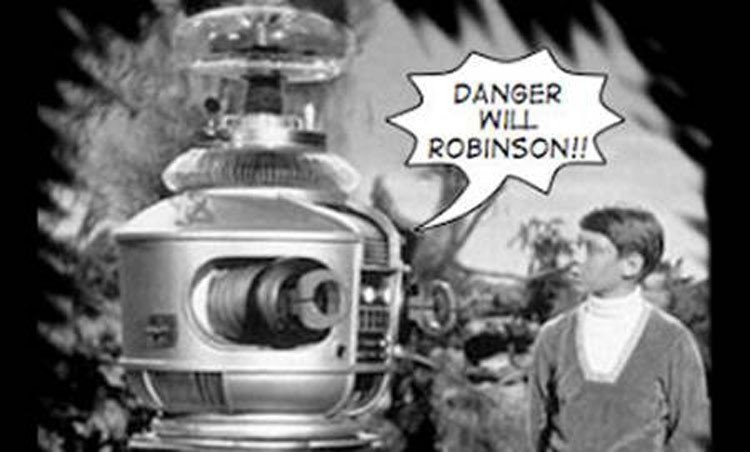 In 1946, a consortium of oil companies, including Shell, ExxonMobil and Chevron's predecessors, created the "Smoke and Fumes Committee." Its purpose was to commission research on smog and air pollution resulting from fossil fuels, which the oil industry would use to shape public opinion on these issues. Out of this committee grew the Stanford Research Institute, which was set up to provide an academic shroud for the industry to fight accusations that its product caused pollution. (The tobacco industry employed a similar strategy in its efforts to hide evidence that smoking causes cancer).
The Smoke and Fumes Committee was folded into the American Petroleum Institute (API) a few years later, and API remains one of the industry's biggest lobbies. In 1968, in what began as research on air pollution, the Stanford Research Institute produced its first-ever study on climate change. Known as the Robinson Report, this paper showed that fossil fuels are the most likely cause of rising global CO2 levels and emphasized the need to reduce emissions to prevent climate change.
Investigative reporting by John Cushman Jr. at New York Times revealed in 1998 that API was assembling a $2 million campaign to lobby Congress, manipulate the media and convince the public that climate change wasn't a threat. The documents discovered by CIEL show that three decades before their expensive misinformation campaign, API's own scientists had confirmed that climate change is a serious threat caused by fossil fuels.
John Cushman Jr. is now reporting this ongoing story for InsideClimate News, and that's bad news for the fossil fuel industry.
YOU MIGHT ALSO LIKE
Consensus on Consensus: 97% of the World's Climate Scientists Say Humans Are Causing Climate Change
Coal Companies' Secret Funding of Climate Science Denial Exposed
Greenland's Ice Melt Breaks Record, Starting Nearly Two Months Early
Largest Coral Atoll in the World Lost 80 Percent of Its Coral to Bleaching
Teenager Alex Weber and friends collected nearly 40,000 golf balls hit into the ocean from a handful of California golf courses.
Alex Weber /
CC BY-ND
Sunoco's controversial Mariner East pipeline project in Pennsylvania is beginning 2019 on unstable ground, literally. A sinkhole opened in the suburban development of Lisa Drive in Chester County Sunday, exposing the old Mariner East 1 pipeline built in the 1930s.
Southwest Greenland had the most consistent ice loss from 2003 to 2012. Eqalugaarsuit, Ostgronland, Greenland on Aug. 1, 2018.
Rob Oo / CC BY 2.0
Martin Luther King Jr. at steps of the Lincoln Memorial where he delivered his famous, "I Have a Dream" speech in 1963.
"Injustice anywhere is a threat to justice everywhere." Dr. Martin Luther King Jr.'s words and actions continue to resonate on the 90th anniversary of his birth.
As the country honors the life and legacy of the iconic civil rights leader today, we are reminded that the social justice and the climate movements are deeply connected.
By Marlene Cimons
Most Europeans know the great tit as an adorable, likeable yellow-and-black songbird that shows up to their feeders in the winter. But there may be one thing they don't know. That cute, fluffy bird can be a relentless killer.
The great tit's aggression can emerge in gruesome ways when it feels threatened by the pied flycatcher, a bird that spends most of the year in Africa, but migrates to Europe in the spring to breed. When flycatchers arrive at their European breeding grounds, they head for great tit territory, knowing that great tits—being year-round European residents—know the best nesting sites.
The fire that erupted after a pipeline explosion in Mexico Friday. FRANCISCO VILLEDA / AFP / Getty Images
A dramatic pipeline explosion in central Mexico Friday has killed at least 85 people, Mexican Health Minister Jorge Alcocer Valera said Sunday night, The Associated Press reported.

The explosion occurred in a field in the municipality of Tlahuelilpan as people rushed to gather fuel from the pipeline, which had been ruptured by suspected thieves. Many were covered in oil before a fireball shot into the air.
By Brian Mastroianni
Is it hard to motivate yourself to get off the couch and go exercise?
U.S. Army member helps clear debris from Tyndall Air Force Base following Hurricane Michael.
U.S. Army
The Pentagon released a Congressionally mandated report (pdf) that warns flooding, drought and wildfires and other effects of climate change puts U.S. military bases at risk.
The 22-page analysis states plainly: "The effects of a changing climate are a national security issue with potential impacts to Department of Defense (DoD or the Department) missions, operational plans, and installations."