Glen Canyon Dam in Arizona.
Dams Cause Climate Change, They Are Not Clean Energy
People believe hydroelectric dams provide clean energy. It's not true.
---
I don't blame the public or the media for making this false claim—I've heard it come out of the mouth of the biggest dam operator in the Southwest U.S. (see CRWUA presentation, Dec. 2013, slide 13), and the media often repeats it (see E&E article June 30). Unfortunately, it was further repeated in a horribly misguided "study" put out by the U.S. Dept of Energy in April.
But when I heard it quoted three months ago in this May 12 New Yorker story out of the mouth of Mark Tercek who is CEO of The Nature Conservancy to rationalize his organization's support of new dams in Columbia, I knew it's time to once-again address this disastrous myth.
Tercek is quoted as saying: "Environmentalists generally hate dams, even though they're clean energy."
Dams are not "clean energy." Dams are, in fact, causing climate change. A growing body of science is studying just how bad dams are. Here are the issues:
Organic material—vegetation, sediment and soil—flows from rivers into reservoirs and decomposes emitting methane and carbon dioxide into the water and then the air throughout the hydro-electric generation cycle. Studies indicate that where organic material is the highest (in the tropics or in high sediment areas) hydro-electric dams can actually emit more greenhouse gases than coal-fired powerplants. (See this report from International Rivers, this peer-reviewed article reported in Science Daily, this news report on Nature World News and this report about the Belo Monte dam). These methane emissions are not limited to tropical areas; they occur in the U.S. too. "Methane springs" are widely reported on the mud flats of Lake Powell which is a reservoir behind Glen Canyon Dam on the Colorado River (Living Rivers, slide 41), and "trains" of "methane bubbles" have been reported floating on Lake Powell (High Country News, page 5, May 17, 2011). As far back as 1948, the U.S. Geological Survey examined what they then called "gas pits" in the mud flats of Lake Mead which is a reservoir behind Hoover Dam on the Colorado River (USGS, page 162 and 180). As a real conversation ender, Brazil's National Institute of Space Research estimates that "dams are the largest single [human-caused] source of methane, being responsible for 23 percent of all methane emissions due to human activities."
Large dams contain enormous amounts of cement which during the construction process uses massive amounts of energy that emits greenhouse gas emissions. For one medium-sized dam project proposed for the Cache la Poudre River in Colorado, it is estimated that the construction would emit 218,000 metric tons CO2-equivalents which equals the emissions from almost 46,000 automobiles on the road for one year. Larger dams, such as Hoover Dam which contains 4.36 million cubic yards of concrete, would have exponentially higher climate change impacts from construction. The largest hydro-electric dam on the planet—the Three Gorges Dam in China—contains 27.15 million cubic meters of cement.
Dams that divert water out of rivers may have significant additional climate change impacts because they drain and dry up downstream wetlands that are "carbon sinks" holding vast amounts of greenhouse gases in soils. This draining and dry-up causes carbon and methane to be released and emitted into the air. A proposal for a dam on the Cache la Poudre River in Colorado would dry up 1,700 acres of wetlands thus emitting about 7,000 metric tons of CO2 equivalents. As just one more example, when the Colorado River was diverted and drained, the dams and diversions dried up about 2 million acres of wetlands in the former Colorado River Delta—the climate change impact of destroying those wetlands was likely staggering.
Some dams, like the proposed massive ecosystem-wide Belo Monte dams on the Amazon River in Brazil, also include massive deforestation plans on areas that will be flooded by behind the reservoirs. The deforestation itself would release enormous amounts of greenhouse gas emissions.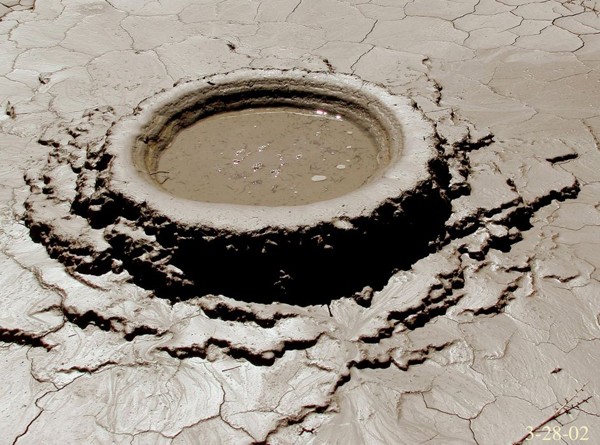 Just how much of climate change is caused by dams and reservoirs is not completely known—we need more research before we build any more dams and potentially make a terrible mistake based on myths, propaganda and false information.
Some hydro-electric dams and reservoirs are not as bad as others—some may be worse climate change emitters than coal power plants, most are likely better (see report from International Rivers). But, most hydro-electric dams are likely much worse climate change emitters than wind or solar power, so saying that hydro-electric is better than coal power is just a straw-man argument unsupported by the science and economics of 21st century renewable energy. Increasingly, wind and solar is cheaper, faster and cleaner.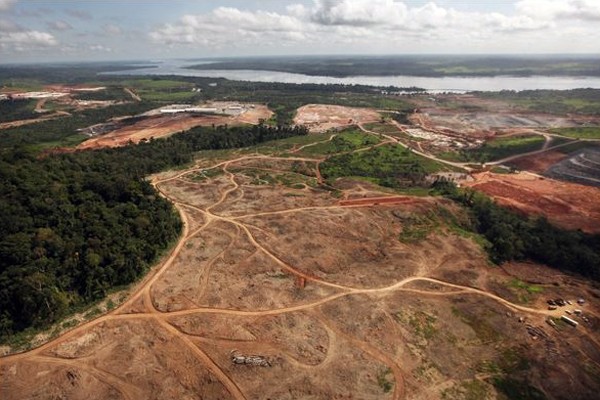 Further, many dams and reservoirs are not hydro-electric plants at all and are only used for water storage and diversion, in which case they absolutely increase climate change emissions when they're built and every single day they continue to exist.
Dams are not clean energy and everyone involved with dams and energy—hydro-plant operators, media, government officials and environmentalists—must stop saying it.
Dams cause climate change. Period.
YOU ALSO MIGHT LIKE
DamNation Explores History of Dams and Brilliance of Rivers Reborn
Women Without Borders, Patagonia Without Dams
As the Trump administration moves full speed ahead on boosting the oil and fossil fuel industry, opposition to increased pipeline construction is cropping up in different communities around the country.
Keep reading...
Show less
Minke whale stranding near Havergate Island in Suffolk. MCGA.
By Simon Evans
Last Saturday, two dead whales washed up on the coast of Suffolk, in eastern England, and a third was spotted floating at sea.
What happened next illustrates how news can spread and evolve into misinformation, when reported by journalists rushing to publish before confirming basic facts or sourcing their own quotes.
Keep reading...
Show less
By Monica Amarelo and Paul Pestano
Sun safety is a crucial part of any outdoor activity for kids, and sunscreen can help protect children's skin from harmful ultraviolet rays. Kids often get sunburned when they're outside unprotected for longer than expected. Parents need to plan ahead and keep sun protection handy in their cars or bags.
Keep reading...
Show less
By Joe McCarthy
A lot of people take part in community clean-up efforts—spending a Saturday morning picking up litter in a park, mowing an overgrown field or painting a fence.
Keep reading...
Show less
May. 26, 2017 03:22PM EST
Rink Glacier in western Greenland, with a meltwater lake visible center. NASA/OIB
Scientists have had their eyes on Greenland as its iconic glaciers have begun disappearing due to a warming climate. But, what they didn't expect to see was a whole new type of melting.
Keep reading...
Show less
May. 26, 2017 03:40PM EST
A coalition of conservation groups and others announced Thursday that a historic number of comments and petitions of support have been submitted to the U.S. Department of the Interior in support of Bears Ears National Monument. Despite the entirely inadequate 15-day comment period ending on May 26, more than 685,000 comments in support of Bears Ears National Monument have been collected.
Keep reading...
Show less
May. 26, 2017 02:50PM EST
Mountain View Fire
By Lena Moffitt
An oil tanker in Mead, Colorado exploded, killing one and injuring three on Thursday. Authorities are continuing to investigate the cause of the explosion.
Keep reading...
Show less
May. 26, 2017 01:27PM EST
Banner created by Alliance for Climate Education
Keep reading...
Show less