DamNation Explores History of Dams and Brilliance of Rivers Reborn, Premieres at SXSW
Mar. 12, 2014 09:02AM EST
Energy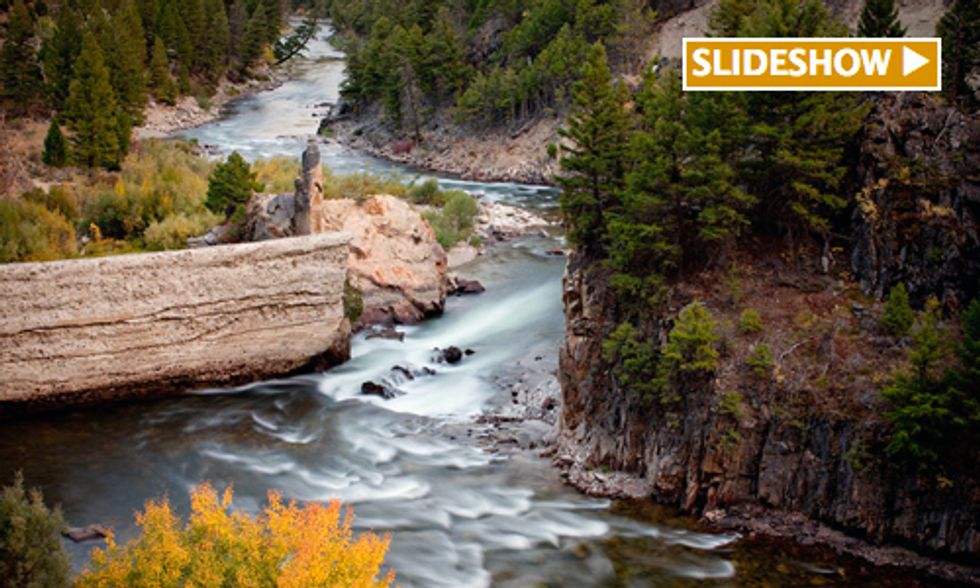 DamNation explores the sea change in our national attitude toward big dams from an engineering wonder to the realization that our future is dependent on the life and health of our rivers.
After watching a 30-pound salmon hurtling 20 feet into the air in a vain attempt to reach the spawning grounds that lie barricaded upriver confirmed what the creators of this film always thought to be true—too many dams for far too long have been destroying entire watersheds.
In making the documentary, filmmakers traveled from Maine to California to interview dam owners, residents and politicians about the contentious issues surrounding large-scale, hydropower dams. After nearly three years in the making, DamNation premiered at the South By Southwest on Monday in Austin, TX.
"When obsolete dams come down, rivers bound back to life, giving salmon and other wild fish the right of return to primeval spawning grounds, after decades without access," reads the film's press kit. "DamNation's majestic cinematography and unexpected discoveries move us through rivers and landscapes altered by dams, but also through a metamorphosis in values, from conquest of the natural world to knowing ourselves as part of nature."
The film is presented by Stoecker's biology and photography firm, Stoecker Ecological and Patagonia, the California clothier founded by Yvon Chouinard in 1973.
http://vimeo.com/ondemand/damnation/89928979
One look at the trailer above shows how the movie explores the nation's decades-old fascination with dams to more recent movements to restore bodies of water. The process is often political, as Chouinard, executive producer of DamNation and long-time "dam buster" who supports groups working to tear down dams, describes.
"Here's how the decades long process often goes: One or two individuals decide an obsolete dam should be taken down. They persuade others, who help fund the effort and start the ball rolling against opposition from the dam owner, house boaters, water skiers, the Army Corps of Engineers, local politicians and sometimes Congress.
"But after many years the idea gains momentum and scientists get hired to do studies that take several more years. Finally, there's a groundswell that can't be ignored and reason wins out. At the final dam-busting ceremony, you get to hear all the local politicians take credit for 'this great idea.' And after the river is restored and the fish have returned you never hear a single person say, 'Gee, I wish we had our dam back.'"
While it's pretty clear where the filmmakers—Matt Stoecker, Travis Rummel, Ben Knight and Beda Calhoun—stand on the issue, they say DamNation is a balanced look at dams and their impacts across the country.
"Some call it a movement, others call it a generational shift in values," the kit reads. "DamNation documents both—and the undeniable momentum behind river restoration that has begun to take hold in our country."
Visit EcoWatch's ENERGY and WATER pages for more related news on this topic.

EcoWatch Daily Newsletter