d-Con to Cease Production of Ultra-Toxic Rat Poisons
Reckitt Benckiser, the parent company of d-CON rat poison, has agreed to stop making its ultra-toxic rat poisons by the end of the year and to replace products on store shelves with safer ones by March 2015.
The company had faced years of pressure from health, animal-rights and conservation groups, and was in the midst of challenging a U.S. Environmental Protection Agency (EPA) decision that would limit the sale of such rat poisons to avoid accidental poisonings of kids, household pets and wildlife, before coming to the agreement with EPA.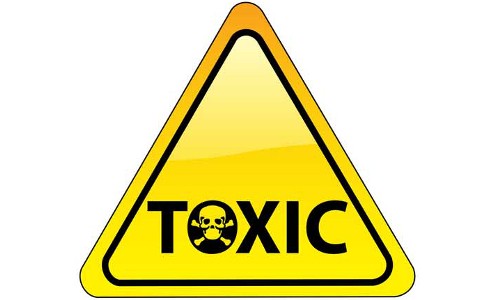 Photo courtesy of Shutterstock
"We can celebrate today the fact that d-CON's days are numbered," said Greg Loarie, an attorney with Earthjustice. "These poisons have been putting our children at risk and devastating our wildlife for far too long. There are many safe alternatives for controlling pests without the accidental poisonings."
A number of organizations—including Center for Biological Diversity, Sierra Club, Defenders of Wildlife and the American Bird Conservancy, represented by Earthjustice—have for decades been putting pressure on EPA to enforce sensible controls on toxic rodenticides. Mae Wu, health attorney at Natural Resources Defense Council (NRDC), describes the recent history of EPA's actions on rodenticides:
More than 15 years ago, the EPA determined that the thousands of annual home-use rodent poison exposures posed a serious human health risk and violated federal pesticide laws. The agency developed measures to protect children, pets, and wildlife from these poisonings, such as requiring the bait poison be contained rather than spread as loose pellets, which can be easily mistaken for candy by kids. EPA was required to develop these safety measures as a result of a successful 2004 federal lawsuit brought by NRDC and West Harlem Environmental Action (WE ACT). 
At that time, all rat poison producers agreed to cancellation proceedings except for one, Reckitt Benckiser. Due to the company's refusal to act, EPA began a proceeding to remove the non-compliant products from the market, which has prompted Reckitt Benckiser to finally agree to a voluntary discontinuation of these products.
"Millions of households use mouse and rat poison products each year. Canceling these products will help prevent risks to children, pets and wildlife," said Jim Jones, assistant administrator for EPA's Office of Chemical Safety and Pollution Prevention. "This voluntary move will get us far faster results than would otherwise be achieved through an administrative process."
According to EPA, before the agency tightened standards for these household poisons, more than 10,000 kids a year were accidentally poisoned. New standards require rat poison products be housed in protective bait stations; pellets and other non-bait station forms are prohibited.
These highly toxic poisons, called second-generation anticoagulant rodenticides, including the compounds brodifacoum, bromadiolone, difethialone and difenacoum, persist for a long time in body tissue and can poison predators that eat weakened rodents. The sale of these products to residential consumers has been prohibited by EPA due to the great risk to wildlife such as fox, wolves, eagles and mountain lions.
Safe Rodent Control offers a number of effective and safe rodent control strategies—covering common sources of food and water, common rodent access points, traps and promotion of natural predators—following three guiding principles: prevent, identify and treat.
——–
YOU MIGHT ALSO LIKE
Michael Green Takes on Toxic Chemicals
The Alarming Effects of Pesticides on Young Brains
30% Jump in Autism Rates Brings Greater Urgency to Toxic Chemical Reform
——–
A coalition of conservation groups and others announced Thursday that a historic number of comments and petitions of support have been submitted to the U.S. Department of the Interior in support of Bears Ears National Monument. Despite the entirely inadequate 15-day comment period ending on May 26, more than 685,000 comments in support of Bears Ears National Monument have been collected.
Keep reading...
Show less
Rink Glacier in western Greenland, with a meltwater lake visible center. NASA/OIB
Scientists have had their eyes on Greenland as its iconic glaciers have begun disappearing due to a warming climate. But, what they didn't expect to see was a whole new type of melting.
Keep reading...
Show less
Mountain View Fire
By Lena Moffitt
An oil tanker in Mead, Colorado exploded, killing one and injuring three on Thursday. Authorities are continuing to investigate the cause of the explosion.
Keep reading...
Show less
Banner created by Alliance for Climate Education
Keep reading...
Show less
Twenty-two GOP senators sent a letter Thursday urging Donald Trump to pull out of the Paris agreement. They argued remaining in the deal could "upend" the administration's ability "to fulfill its goal of rescinding the Clean Power Plan."
Keep reading...
Show less
By Cheryl Johncox
The Federal Energy Regulatory Commission (FERC) rejected on Thursday Energy Transfer Partners' request to resume horizontal directional drilling at two sites for its Rover fracked gas pipeline. This rejection comes after numerous leaks into Ohio's wetlands, and Clean Air and Clean Water act violations. FERC has halted the process at only eight locations of the 32 where drilling is taking place under Ohio's wetlands and streams.
Keep reading...
Show less
By Nadia Prupis
A majority of people in eight countries say they are ready to change their lifestyles if it would prevent climate catastrophe, a survey on global threats released Wednesday found.
Keep reading...
Show less
May. 25, 2017 01:55PM EST
Bill Maher is sick of billionaires' obsession with Mars, more like "Mars-a-Lago," he said.
In a new animation produced by ATTN:, the popular talk show host of Real Time, discusses the perils of our planet, including how "climate change is killing us."
Keep reading...
Show less