CWRU to Honor Environmentalist David Suzuki with 2012 Inamori Ethics Prize on Sept. 6
Aug. 22, 2012 08:18AM EST
Climate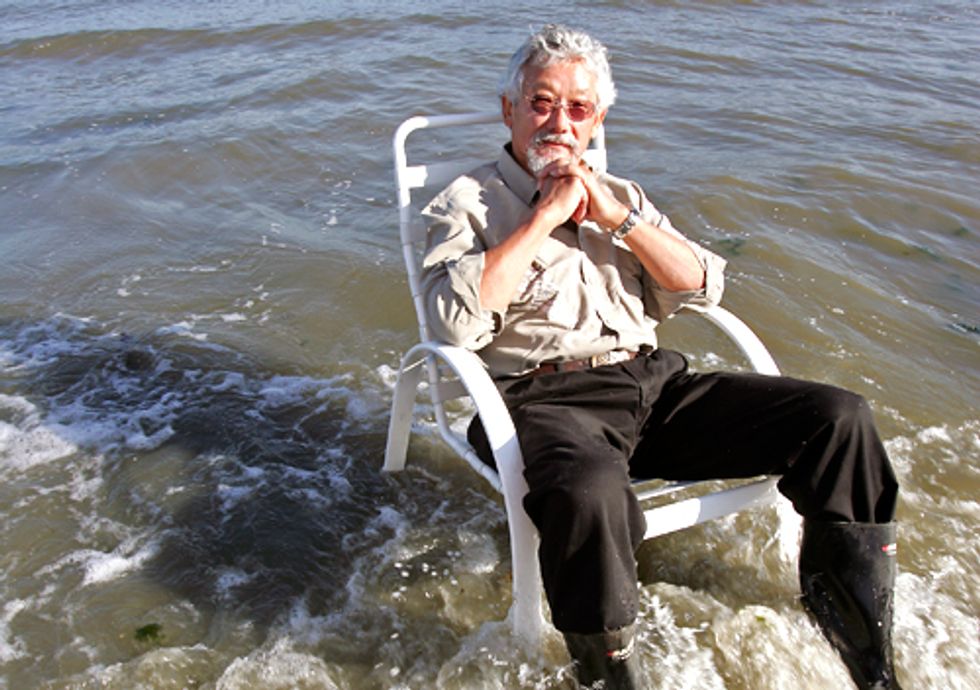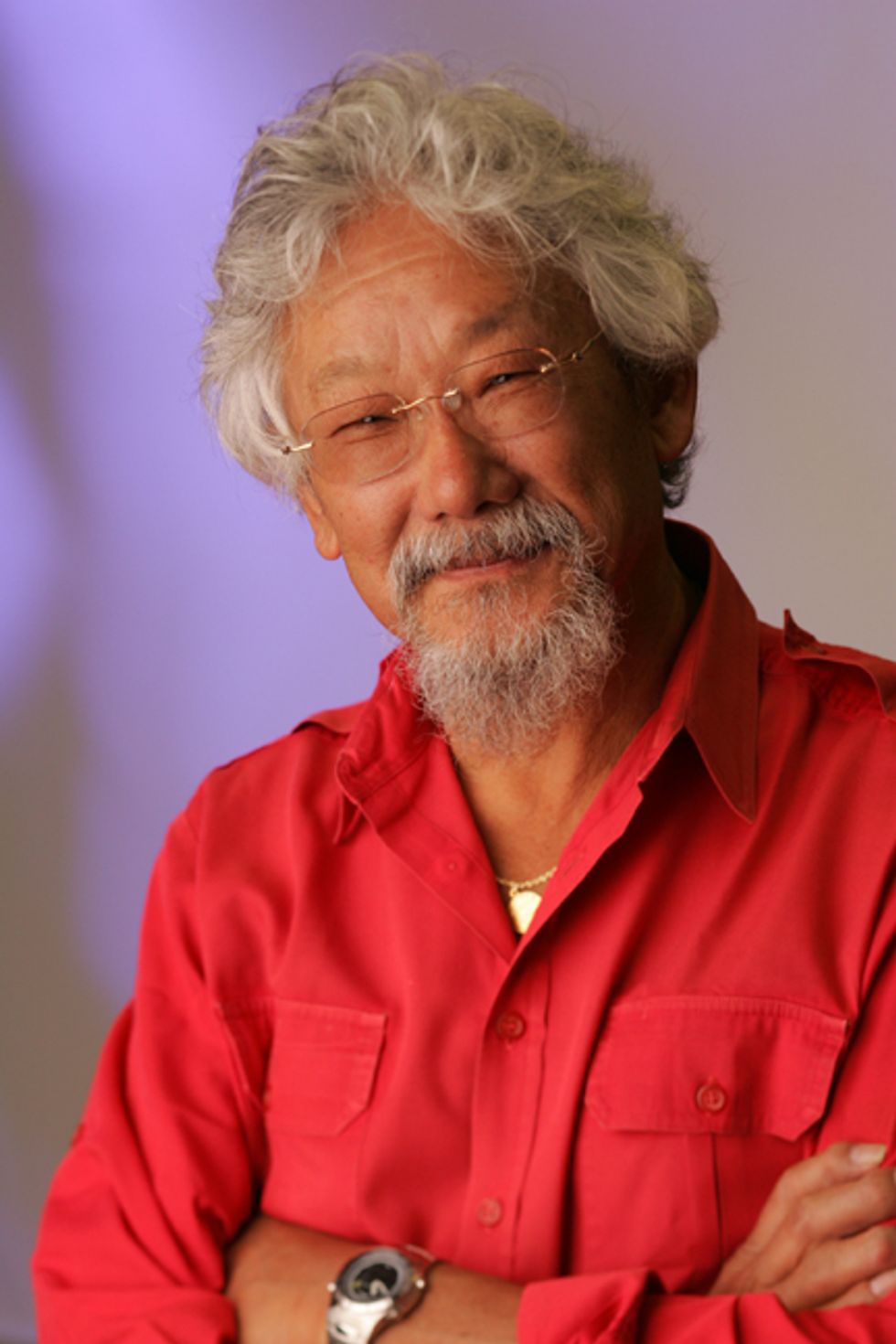 Canadian David Suzuki, an internationally renowned environmentalist and sustainability advocate, will accept Case Western Reserve University (CWRU)'s Inamori Ethics Prize at 6 p.m. Thursday, Sept. 6, at Severance Hall, 11001 Euclid Ave., in Cleveland, Ohio. 
"David Suzuki is an outstanding example of ethical leadership on the world stage," said Shannon French, director of the Inamori International Center for Ethics and Excellence. "He is very passionate and authentic. He has become a powerful voice for protecting biodiversity and preserving the planet for future generations through his work in radio, television and film, as well as his many publications and the efforts of the Suzuki Foundation."
As part of the ceremony, Suzuki will give the traditional Inamori Ethics Prize lecture discussing his perspective on how his work relates to the ideals of ethics and integrity.
Previous award recipients include Francis Collins, now director of the National Institutes of Health; Beatrice Mtetwa, human rights activist; Stan Brock, founder of the Remote Area Medical organization that provides free health care to those in need, and the first female President of Ireland, Mary Robinson.
Two campus events will precede the awards ceremony on Sept. 6:
Academic Symposium at noon in Severance Hall featuring panelists Paul Hawken, the national bestselling author of seven books on sustainability and founder of Natural Capital Institute; David Orr, the Paul Sears Distinguished Professor of Environmental Studies at Oberlin College; and Jeremy Bendik-Keymer, the Elmer G. Beamer-Hubert H. Schneider Professor in Ethics and environmental ethicist in the Case Western Reserve's Department of Philosophy, for a discussion on environmental issues. 
Eco-Showcase: Engage, Learn and Network follows the symposium at 1:30 p.m. on the Kelvin Smith Library oval (the rain site is the first floor of the library).
Suzuki's childhood experience taught him early lessons about perseverance when facing adversity. In 1942, the Canadian government interned Suzuki's family during World War II. Unable to speak Japanese like the other children in the camp, Suzuki found solace in the natural world. This experience inspired his determined quest to contribute to society in a meaningful way.  The central focus of his work is on protecting the environment and preserving the Earth for future generations.
A celebrated academic, Suzuki earned his doctorate in zoology from the University of Chicago. He worked for more than 40 years as a professor in genetics and at the University of British Columbia's Sustainable Research Development Institute, where he is now professor emeritus.
Suzuki is an acclaimed host, director and producer of more than two-dozen series and documentaries focused on sustainability. Since 1979, Suzuki continues to host The Nature of Things, a CBC television series that airs in nearly 50 countries. Suzuki's most recent film, Force of Nature, won the People's Choice Documentary Award at the 2010 Toronto International Film Festival.
In 1990, Suzuki co-founded the David Suzuki Foundation. The foundation's main missions are transforming the economy, protecting the climate, reconnecting with nature and building communities of individuals who live healthier, more fulfilled and just lives.
Suzuki has received the Order of Canada, the Order of British Columbia, the United Nations Educational, Scientific and Cultural Organization's Kalinga Prize for Science, the United Nations Environment Program Medal, and the United Nations Environmental Program's Global 500. In 2009 he won the Right Livelihood Award. He currently lives in Vancouver, Canada, with his wife, Tara Cullis. He is the father of five children.
All events are free and open to the public. Advance tickets are encouraged for the award ceremony and symposium. To reserve or print free tickets, click here or call the Severance Hall Box Office at 216.231.1111. The Eco-Showcase is a non-ticketed event.  For more information, visit the Inamori Center site.
Please note: Nominations are open for the 2013 Inamori Ethics Prize.
--------
Case Western Reserve University is one of the country's leading private research institutions. Located in Cleveland, we offer a unique combination of forward-thinking educational opportunities in an inspiring cultural setting. Our leading-edge faculty engage in teaching and research in a collaborative, hands-on environment. Our nationally recognized programs include arts and sciences, dental medicine, engineering, law, management, medicine, nursing and social work. About 4,200 undergraduate and 5,600 graduate students comprise our student body. Visit case.edu to see how Case Western Reserve thinks beyond the possible.
EcoWatch Daily Newsletter
Recent Stories from EcoWatch