Cuban Embassy Opens in DC After 54 Years: Will Cuba Remain the 'Green Jewel' of the Caribbean?
Jul. 21, 2015 09:39AM EST
Insights + Opinion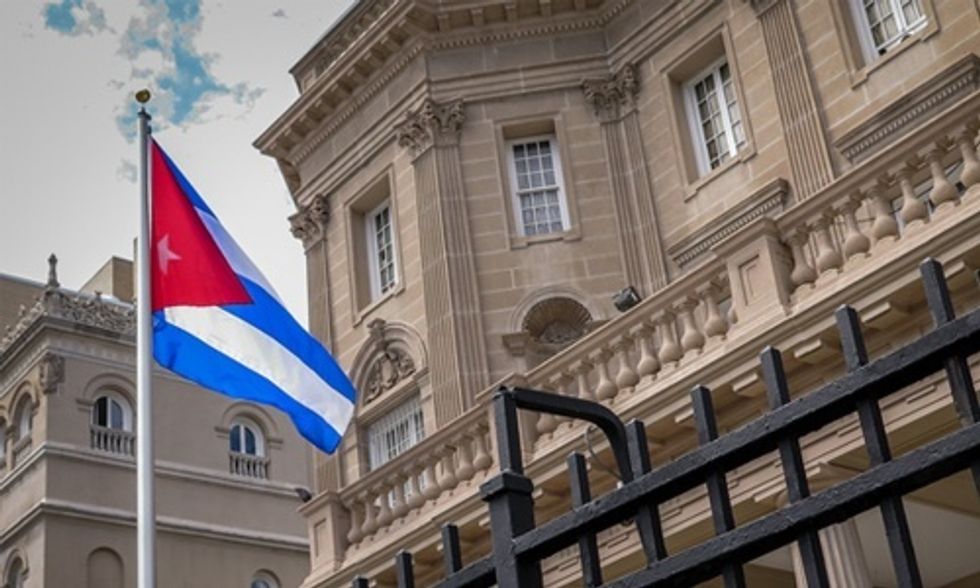 With each tug of the rope by Cuban Foreign Minister Bruno Rodriguez, the Cuban flag inched upward, finding a slight breeze and proudly showed off its brilliant colors of red, white and blue to the 500 or so onlookers. The Cubans and Cuban-Americans—never known for their silence at public events—beamed with national pride and shouted with joy as the flag inched up, "Fidel, Fidel!" Countless eyes filled with tears. Many embraced. The world was changing before us. The Cuban flag flew in Washington, DC for the first time in 54 years, signaling the reopening of the Cuban Embassy and normalization of relations with the U.S.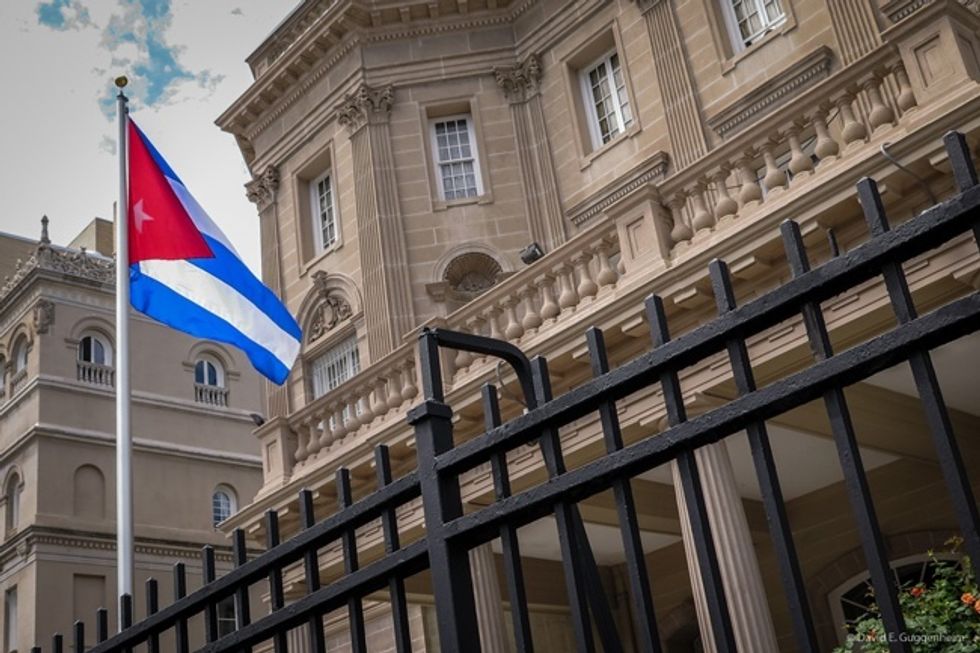 Inside at the embassy at the reception that followed, we hoisted mojitos and exchanged congratulations. But a number of us have long anticipated this moment with both joy and worry, realizing that the U.S. could become a greater threat to Cuba as its friend than it ever was as its enemy.
Many of us have heard a common refrain from acquaintances, "I want to get to Cuba before the Americans ruin it." Indeed, there is a great fear that Cuba could end up like Cancun and many other places in the Caribbean that have destroyed their coral reefs and lost their culture and identity in the process. A 2014 study found that half of the Caribbean's coral cover has been lost since 1970 due primarily to human impacts. Many seasoned scuba divers scoff at the notion of diving in the Caribbean, having long since abandoned the region for healthier reefs in the Indo-Pacific.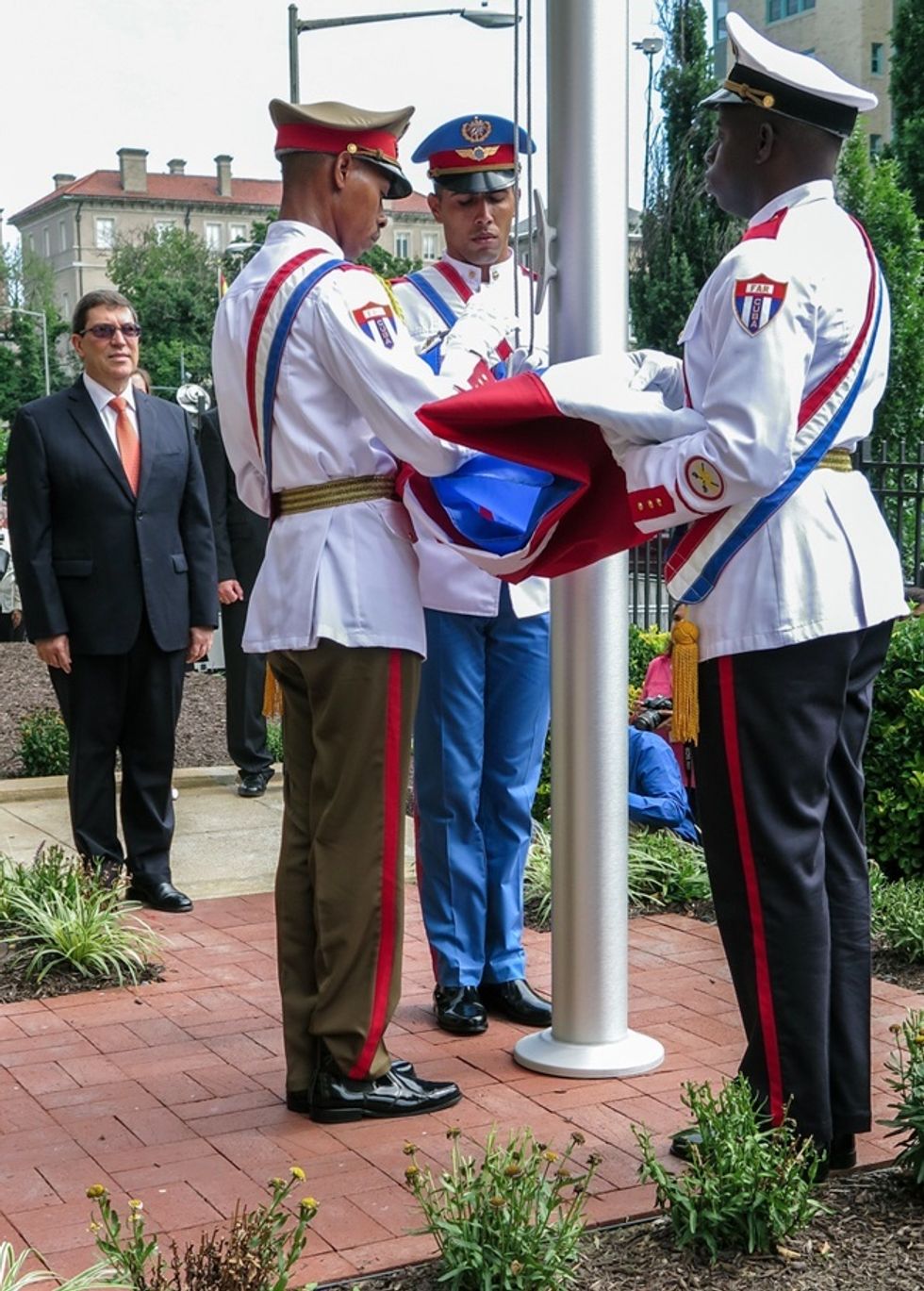 By not developing like the rest of the Caribbean, Cuba has spared its natural ecosystems, including its coral reefs, the same fate we have seen in so many places. However, a flood of tourism and business development from the U.S. could undermine Cuba's natural heritage and culture. Tourism is already up more than 35 percent since December. Twelve new golf course resorts have been announced to serve growing U.S. tourism demand, and a major U.S. cruise ship line has announced plans to bring Americans to Cuba beginning next year.
The Cuban Ministry of Tourism's slogan is: "Autentica Cuba," Authentic Cuba. Travelers are willing to pay a premium for a truly authentic experience—a healthy, vibrant natural environment and rich culture. There's no need to go the path of Cancun and remake the Cuban landscape and communities to serve tourism. What's special about Cuba is its unapologetic authenticity.
A few of my Cuban colleagues have pointed out that Cuba has strong environmental laws, strong foreign investment laws and has been open to the rest of the world for many years. Surely they are ready for the Americans. There's truth in that position and Cuba deserves praise for its strong, science-based environmental laws. However, the onslaught of millions of American tourists and the promise of billions in foreign investment will surely create unprecedented pressures. It may not happen overnight, but if the rest of the Caribbean is a guide, the unraveling of ecosystems and communities is a disaster that insidiously plays out over decades and many of our Cuban colleagues share our concern.
Now it's a race to work with our colleagues in Cuba and together help chart a sustainable course for the future as relations normalize with the U.S. and the end of the 50-year-old economic embargo nears. To take advantage of this unique moment in history, Ocean Doctor and the Center for International Policy have partnered to create the Cuba-U.S. Sustainability Partnership or CUSP, bringing together Americans and Cubans from the private sector, investors, nonprofit organizations and others to develop guiding principles and best practices for sustainable development in Cuba.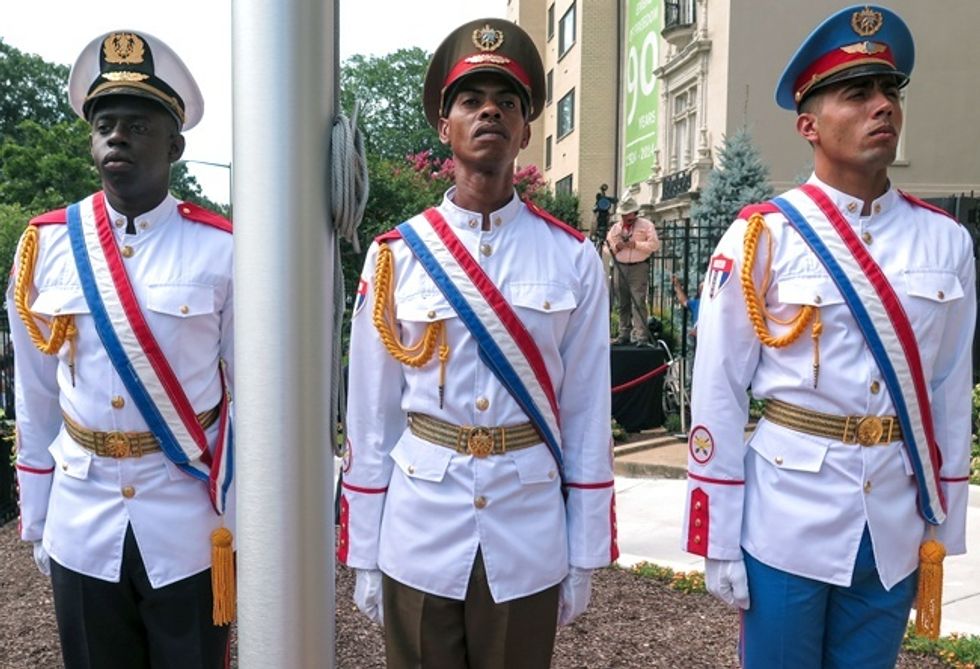 CUSP is focused not only on environmental sustainability, but also on protection of Cuba´s culture, architecture and communities. Together we are bringing the best minds together to develop innovative solutions focused on balancing economic development and environmental and cultural conservation, and most importantly, learn from the mistakes made elsewhere in the Caribbean. We are also working within Cuban communities to engage a new generation of Cuban entrepreneurs and train them in sustainable business practices.
Through the afternoon a steady stream of onlookers snaps selfies and revels in the new sight of the Cuban flag high above 16th Street Northwest. In their eyes one can see curiosity and a sense of possibility. Among the new opportunities now before us is the chance to work together, as neighbors who share common waters in a beautiful corner of the Caribbean, to help Cuba continue to be the "green jewel" of the Caribbean, a model of sustainability in our hemisphere.
YOU MIGHT ALSO LIKE
What Becomes of Cuba After the Embargo Is Lifted?
EcoWatch Daily Newsletter
Related Articles from EcoWatch