This website uses cookies to ensure you get the best experience while browsing it. By clicking 'Got It' you're accepting these terms.


The best of EcoWatch, right in your inbox. Sign up for our email newsletter!
Crunching the Hydropower Numbers of 2011
Dec. 28, 2011 10:00AM EST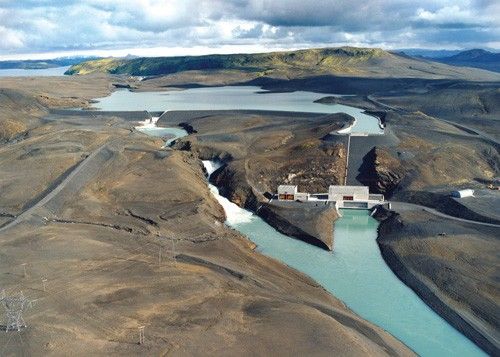 By Katy Yan
Durban is over, the delegates have all either gone home or are enjoying the sunny South African weather, and serious actions to curb rising emissions have again been shunted down the road. However, progress is being made on the Clean Development Mechanism (CDM)—albeit slowly—to address some of its most serious flaws, including how to deal with non-additional, "hot air" projects in the world's largest emissions trading scheme, the European Emissions Trading Scheme (EU ETS).
A recent European Union (E.U.)-commissioned report states that the European Commission should consider barring international offset credits from some large hydropower projects within the EU ETS. This report follows another study from U.C. Berkeley, which found that more than 20 percent of all carbon credits under the CDM could come from business-as-usual large hydropower projects rather than truly renewable projects made possible only by carbon credits. The ban on large hydro, along with other dirty projects like fossil fuel power stations, is gaining traction in the media and among some insiders, including a former CDM board member, who said in November, "I find it somewhat difficult to believe that for projects that cost more than $50-100 million, the CDM plays a crucial role to invest or not to invest," citing transport and waste-heat recovery projects. The board member said he had similar concerns about hydro and fossil fuel power station projects above 50mw.
In a statement published alongside the E.U. report, the E.U. executive's climate department says it will wait for the results of a review of the CDM being carried out by the scheme's executive board before deciding whether to introduce further restrictions. Let's hope the E.U. takes the results of all these studies seriously.
Below is the regular CDM update on all hydropower projects in the CDM pipeline. This is an update for the second half of the year (3rd and 4th quarters).
Update:
The overall number of CDM projects rose significantly in 2011, but the percent that was hydro decreased in the last quarter.
The percent of registered projects that were involved in the review process—10 percent in 2005, 9 percent in 2006, 19 percent in 2007, 57 percent in 2008, 70 percent in 2009, 40 percent in 2010, and 8 percent in 2011 (as of Dec. 1, 2011).
Fifty-six percent of all hydro projects in the CDM pipeline have been registered since 2004.
The largest number of hydropower projects were registered in 2010.
Hydro projects continue to be the most prevalent type of project in the CDM pipeline (26 percent of all projects), with wind at a close second. Seventy-one percent of credits expected from hydro projects come from China.
Credits expected to be generated by large hydro (≥15 mw) by 2012 represent 16 percent of all credits expected to be generated by 2012. Reduction of refrigerant gases like hydrofluorocarbons still represent the largest project type (more than a quarter).
For more information, click here.
EcoWatch Daily Newsletter
People in more than 100 countries are expected to take part in well over 1,000 strikes on May 24 to demand climate action from their governments. @ExtinctionR / Twitter
DoneGood
By Cullen Schwarz
Ethical shopping is a somewhat new phenomenon. We're far more familiar with the "tried and tested" methods of doing good, like donating our money or time.
Asian elephants frolic in Kaudulla Wewa at Kaudulla National Park in central Sri Lanka.
David Stanley /
CC BY 2.0
When it comes to saving some of the planet's largest animals, a group of researchers says that old methods of conservation just won't cut it anymore.
smcgee / Flickr / CC BY-NC 2.0
Several New York City Starbucks exposed customers to a potentially deadly pesticide, two lawsuits filed Tuesday allege.
Drinks with plastic straws on sale at London's Borough Market. Susie Adams / Getty Images
The UK government has set a date for a ban on the sale of single use plastics, The Guardian reported Wednesday. From April 2020, the sale of plastic straws, drink stirrers and cotton buds with plastic stems will be prohibited in England.
Sen. Michael Bennet (D-CO) speaks during the North American Building Trades Unions Conference at the Washington Hilton April 10, 2019 in Washington, DC. Zach Gibson / Getty Images
Colorado senator and 2020 hopeful Michael Bennet introduced his plan to combat climate change Monday, in the first major policy rollout of his campaign. Bennet's plan calls for the establishment of a "Climate Bank," using $1 trillion in federal spending to "catalyze" $10 trillion in private spending for the U.S. to transition entirely to net-zero emissions by 2050.
When Trump's Environmental Protection Agency (EPA) announced its replacement for the Obama-era Clean Power Plan in August 2018, its own estimates said the reduced regulations could lead to 1,400 early deaths a year from air pollution by 2030.
Now, the EPA wants to change the way it calculates the risks posed by particulate matter pollution, using a model that would lower the death toll from the new plan, The New York Times reported Monday. Five current or former EPA officials familiar with the plan told The Times that the new method would assume there is no significant health gain by lowering air pollution levels below the legal limit. However, many public health experts say that there is no safe level of particulate matter exposure, which has long been linked to heart and lung disease.