This website uses cookies to ensure you get the best experience while browsing it. By clicking 'Got It' you're accepting these terms.
Crude Gamble: Oil-by-Rail Threatens Safety of People and Planet in Pacific Northwest
Jul. 31, 2014 07:49AM EST
Energy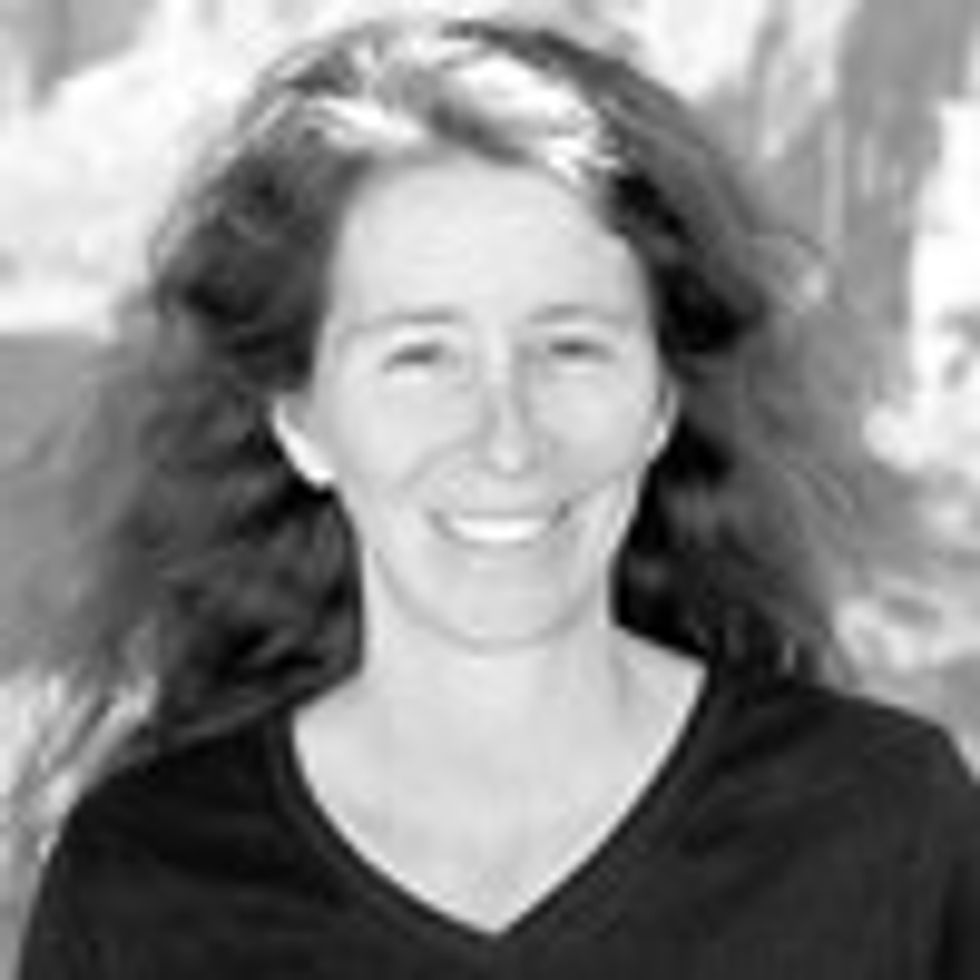 With an estimated 9 million barrels of crude oil moving over rail lines in North America at any given moment, it's no wonder that safety and environmental ramifications of oil-by-rail are top of mind for many. In the wake of the one year anniversary of Quebec's Lac-Mégantic fatal train derailment explosion, it's imperative that more people become aware of the dangers of unprecedented amounts of oil being transported through the heart of communities and cities in the U.S. and Canada. 
Bomb Trains: The Crude Gamble of Oil by Rail, a video produced and published this week by VICE News, investigates the rapid expansion of oil-by-rail transport. Producer and cinematographer Spencer Chumbley, accompanied by Nilo Tabrizy, traveled to the Pacific Northwest to speak with residents and experts on the front lines of the battle over bomb trains in the Seattle, Washington area.
"When you walk around Washington and Oregon with a camera in your hand and a tripod slung over your shoulder, people are going to come up and ask you what you are working on," said Chumbley in an email interview. "The Pacific Northwest lived up to its stereotype—community members are pretty engaged in environmental issues. And when we spoke to them about oil trains, I'd say 90 percent of the people we ran into were aware of the issue and had a strong opinion about it—either for or against."
The increase in oil-by-rail is due to the fracking boom and lack of pipeline infrastructure. In 2013, oil train accidents resulted in more than 1.15 million gallons of spilled oil, representing a 50-fold increase over the yearly average between 1975 and 2012. 
This week, in response to a recent train derailment and the extreme threat facing communities, three Seattle-area residents blockaded train tracks at an oil facility at Tesoro's Anacortes Refinery and were arrested. The protestors were demanding an immediate end to all new oil-by-rail terminals proposed in the Northwest.
Even Seattle Mayor Ed Murray believes oil-by-rail is a huge public safety issue and is advocating for less oil and coal coming through his city. 
I asked Chumbley what his biggest takeaway was from filming this video and he said, "that proper regulation comes from relentlessness. The researchers, journalists and activists have to relentlessly pressure legislators, government agencies and other authorities to ensure their personal safety and the safety of the environment."
EcoWatch Daily Newsletter
The Opera House is seen with smoke haze which enveloped Sydney Harbor on Dec. 10 in Sydney, Australia. Smoke haze hangs over the city as the New South Wales fire danger risk is raised from 'very high' to 'severe'. James D. Morgan / Getty Images
The brushfires raging through New South Wales have shrouded Australia's largest city in a blanket of smoke that pushed the air quality index 12 times worse than the hazardous threshold, according to the Australia Broadcast Corporation (ABC).
People walk across the bridge near Little Raven Court in downtown Denver. Younger Americans increasingly prefer to live in walkable neighborhoods. Helen H. Richardson / The Denver Post via Getty Images
By David B. Goldstein
Energy efficiency is the cornerstone of any country's plan to fight the climate crisis. It is the cheapest option available, and one that as often as not comes along with other benefits, such as job creation, comfort and compatibility with other key solutions such as renewable energy. This has been recognized by the International Energy Agency (IEA) for at least a decade.
Activists from Extinction Rebellion New York City engaged in nonviolent direct action to confront climate change outside City Hall on April 17, 2019. Erik McGregor / Pacific Press / LightRocket via Getty Images
By Andrea Germanos

Over 500 groups on Monday rolled out an an action plan for the next president's first days of office to address the climate emergency and set the nation on a transformative path towards zero emissions and a just transition in their first days in office.

The Ladakh region of India, pictured above, is a part of the Himalayan mountain region of the upper Indus Valley which is the most vulnerable water tower, according to researchers. Suttipong Sutiratanachai / Moment / Getty Images
Jet stream triggered heat waves could threaten food production in several important breadbaskets, including central North America.
Carl Wycoff /
CC BY 2.0
Researchers have pinpointed a previously underexamined threat to global food production, and they warn it will only get worse as the climate crisis intensifies.