Crowdsourced Art Campaign Inspires People to 'Vote the Environment'
Aug. 21, 2014 12:13PM EST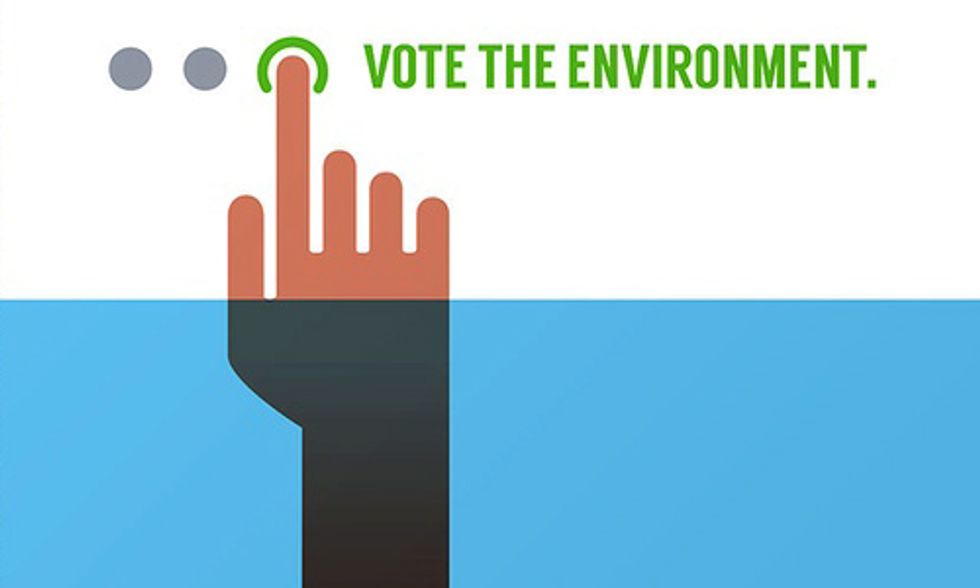 California-based outdoor apparel company Patagonia, in partnership with the Creative Action Network and the Canary Project, has kicked off a crowdsourced campaign to create a set of designs aimed at encouraging voters, especially younger ones, to get to the polls this November by focusing on the environment as the key issue.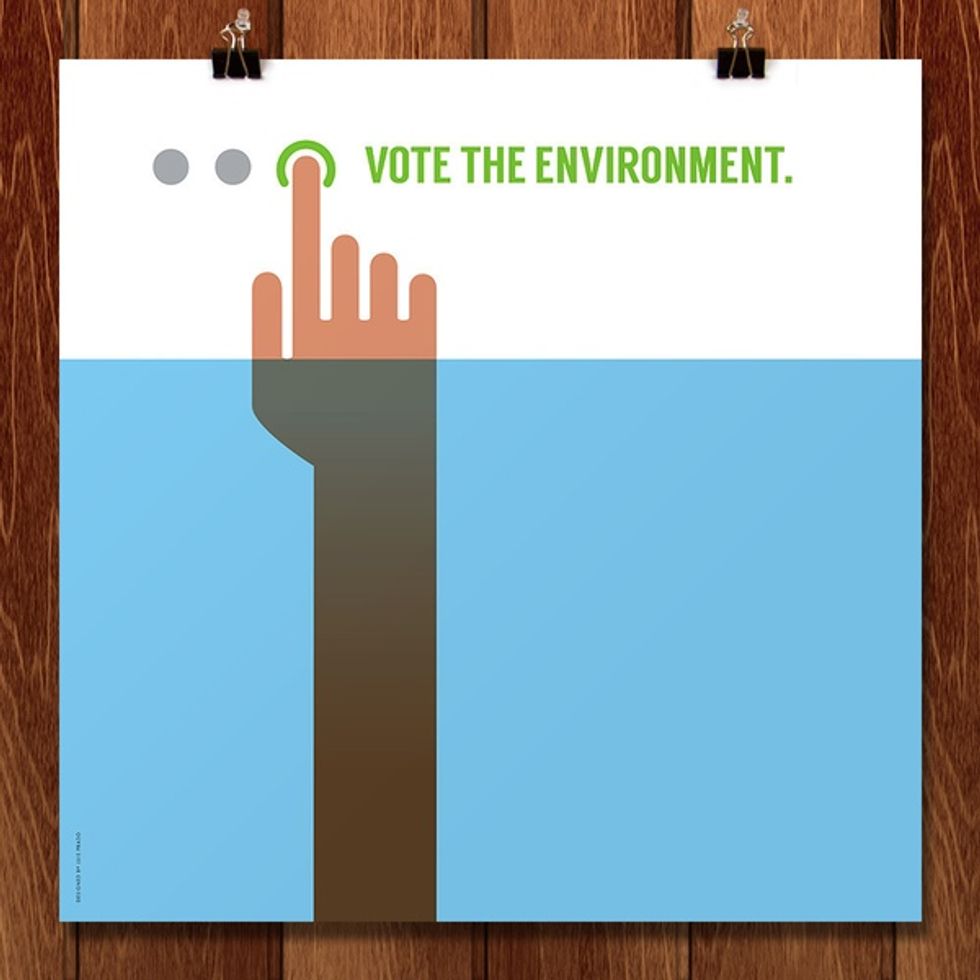 Designers and artists are invited to submit poster designs that say "Vote the Environment." Anyone may submit a design, and all designs that meet the guidelines will be posted in an online gallery for people to order. Artists receive 40 percent of the profits from their design; 30 percent will go to HeadCount, a nonpartisan organization that partners with bands, promoters and festivals to register and educate voters.
Patagonia has also had graphic artists Eric Junker, Natas Kaupus and Alex Trochut create three new "Vote the Environment" T-shirts that are available online and in Patagonia stores. Five dollars from each shirt sale will go to HeadCount.
The 41-year-old company has a history of environmental activism going back decades. It not only works to be environmentally responsible throughout its supply chain, but also donates 1 percent of its annual profits to environmental organizations. And this crowdsourced collection is only the latest effort in its longstanding "Vote the Environment" campaign. In 2012, it helped register more than 100,000 voters at Wilco concerts. Its "Vote the Environment" website has voter registration information, as well as a candidate scorecard provided the the League of Conservation Voters.
Patagonia CEO Rose Marcario said:
We've rooted our business in the environment–we want to act responsibly, live within our means, and leave behind a planet we would want to live in. We need leaders who will act on behalf of the future and the planet and we know art can create a sense of pride and urgency and inspire real action for this movement.
Lisa Pike Sheehy, Patagonia's global director of environmental initiatives, explains why the company feels that it's essential to mobilize voters around environmental issues:
We face a great crisis: climate change, extinction, destruction of wild places.That's why we must support candidates who push hard for clean, renewable energy, restore clean water and air and turn away from risky, carbon-intensive fuels. We cannot afford to sit out this election.
YOU ALSO MIGHT LIKE
Dirty Money, Dirty Fuels: Why Money in Politics Matters to the Environment
Activist Tom Steyer Announces Big-Spending Election Plan to Take Down Climate-Denying Candidates
World Environment Day: Student Activist Implores You to 'Raise Your Voice, Not the Sea Level'
EcoWatch Daily Newsletter