Critically Depleted Fish Lose Protection
May. 10, 2012 07:00AM EST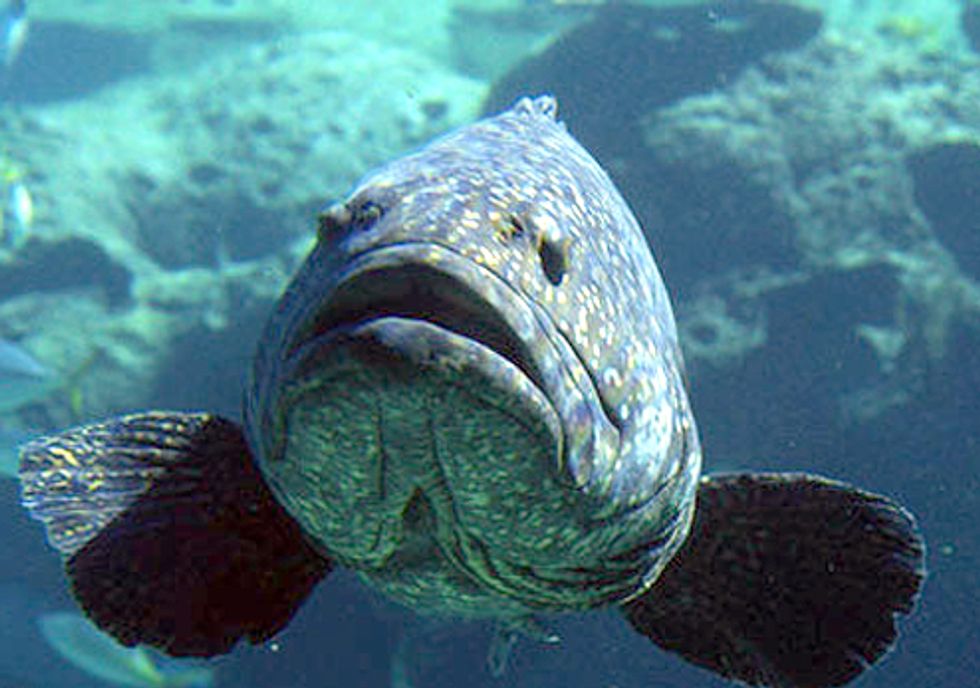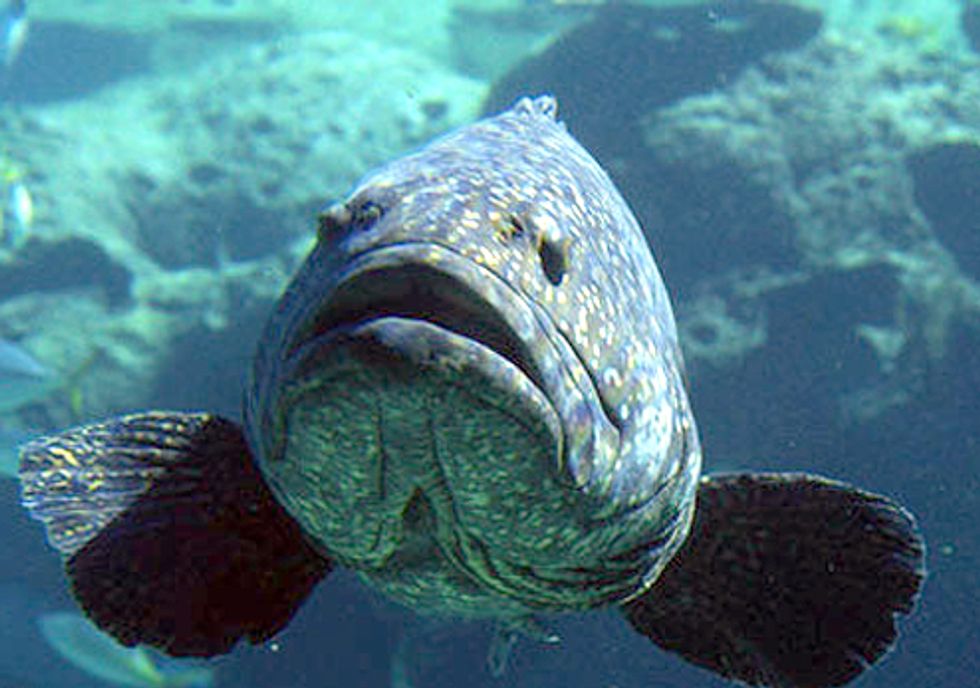 Holly Binns, a project director for the Pew Environment Group, issued the following statement on May 9 in response to the U.S. Commerce Department's final approval of a plan to reopen fishing for six species in water deeper than 240 feet along the southeast coast, from North Carolina to Florida. The closure had been in place since Jan. 31, 2011 to protect the critically depleted Warsaw grouper and speckled hind.
"Removing protections for speckled hind and Warsaw grouper likely means continued overfishing of two species that are already in critical condition. Populations of Warsaw grouper—a southeast giant at up to 8 feet long and sometimes weighing 440 pounds—have plummeted to just 6 percent of a healthy level, and speckled hind have declined to a mere 5 percent. This is a risky decision.
"Although today's decision does not allow direct catch of these imperiled animals, it does permit fishermen to target six other species that live near the dwindling fish in waters deeper than 240 feet. The problem is that speckled hind and Warsaw grouper can be caught accidentally by fishermen targeting other deep-water species, and too often these fish do not survive even if released. Their populations are so depleted that they cannot withstand these losses.
"Despite scientific evidence that these fish need significant help to recover, fishery managers have left them vulnerable to further decline without implementing alternative safeguards. Additional protections are vital for the recovery of these fish. As stewards of our ocean resources, fishery managers must act before it is too late."
Background
In 2011 the South Atlantic Fishery Management Council set annual catch limits designed to end chronic overfishing for nine species. The measure is formally known as Amendment 17B. Two of those fish—speckled hind and Warsaw grouper—are critically endangered, according to the International Union for Conservation of Nature, and are listed as species of concern by the National Oceanic and Atmospheric Administration.
Although the catch limit for speckled hind and Warsaw grouper was set at zero, additional measures are needed to end overfishing for these two species.  This is because they can be caught accidentally by fishermen targeting other deep-water species, and too often they do not survive if released. To address this, the council also prohibited fishing for six additional species (snowy grouper, blueline tilefish, yellowedge grouper, misty grouper, queen snapper and silk snapper) in waters deeper than 240 feet in an offshore area stretching from North Carolina to Florida.
In August 2011 the council voted to lift the prohibition on catch of those six deep-water species through a new rule known as Regulatory Amendment 11. Conservation groups, including Pew, objected to the change because adequate scientific analysis had not been conducted and no alternative measures to protect these species were implemented. Even with a prohibition on harvest, the Warsaw grouper and speckled hind populations are so depleted that any mortality due to accidental catch will result in overfishing. This is why these groups asked the U.S. Department of Commerce Secretary, who has the final say in regional fish policies, to allow these protections to remain. He did not grant the request. The re-opening will occur on May 10.
The council has started a process to establish protections for some of the habitat preferred by these struggling populations of speckled hind and Warsaw grouper. A science committee and a fishermen advisory panel met this spring to identify measures that would most benefit the species'  recovery, and an expert work group will convene next week in Pooler, Ga. The council will discuss input from these groups when it meets June 11-15 in Orlando, Fla.
More about speckled hind and Warsaw grouper
Speckled hind and Warsaw grouper are especially vulnerable to overfishing due to some of their unique biological characteristics. Both species are protogynous hermaphrodites—they all begin life as females and only mature, large fish change into males. They gather in large numbers to spawn. And they are slow-growing and late to mature. Overfishing can rapidly unbalance the ratio of males to females in the population and remove too many of the older, larger fish before they have the opportunity to reproduce.
Speckled hind are found from North Carolina to the Florida Keys and also in the Northern and Eastern Gulf of Mexico and Bermuda. They swim in depths of 80 to 1,300 feet, but adults are most commonly found between 200 and 400 feet. Juveniles stay in shallower waters. The fish can live up to 35 years and weigh up to 66 pounds.
Warsaw grouper can be found from Massachusetts to the Gulf of Mexico, Cuba, Trinidad and down the coast of South America. The Warsaw grouper is one of the largest groupers, reaching up to eight feet and 440 pounds. It is a solitary, deep-water fish that favors depths of 228 to 660 feet. Juveniles are occasionally found on jetties and shallow-water reefs. Warsaw grouper can live up to 41 years.
For more information, click here.
EcoWatch Daily Newsletter