This website uses cookies to ensure you get the best experience while browsing it. By clicking 'Got It' you're accepting these terms.
Court Ruling Expands Secrecy on Public Safety Information Concerning Dam Failures and Chemical Spills
Jan. 24, 2014 09:57AM EST
A sweeping new appellate court decision justifies federal agencies withholding substantial public safety information concerning dam failures, chemical spills and other critical events, according to Public Employees for Environmental Responsibility (PEER). The ruling blocked PEER's attempts to force release of the emergency plans in the event of failure of two large international storage dams on the Rio Grande River and inundation maps showing the areas likely to be flooded.
A panel of the U.S. Court of Appeals for the District of Columbia decided this week that this material could be withheld because "terrorists or criminals could use that information to determine whether attacking a dam would be worthwhile." The court's reasoning significantly expands the scope of the exemption under the Freedom of Information Act for material compiled for "law enforcement purposes."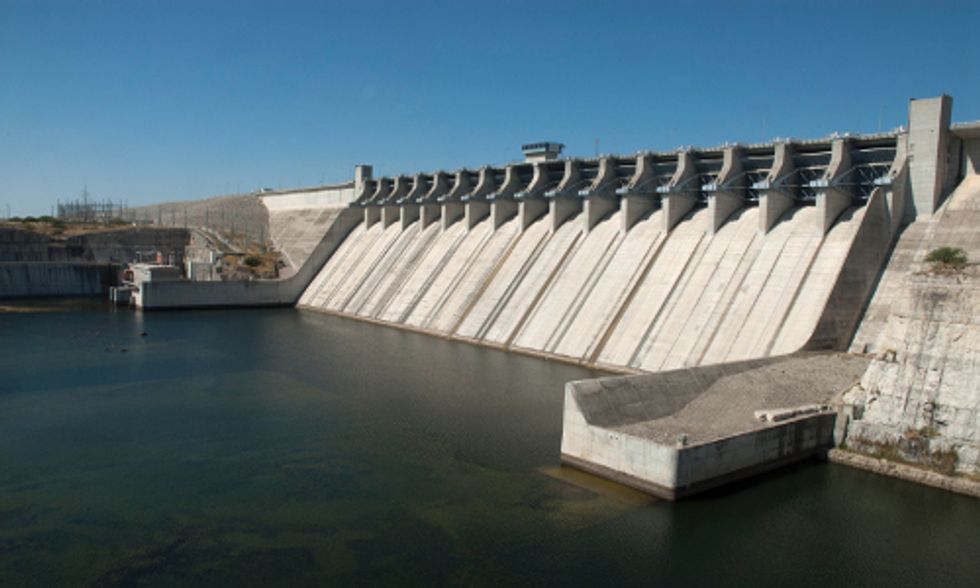 "Under the standard articulated by the court, the majority of information about known risks and planned responses to virtually every emergency could be placed off limits," stated PEER senior counsel Paula Dinerstein, who filed the complaint and argued the appeal. "This ruling will block affected communities from learning about plans to prevent and respond to chemical spills," added Dinerstein, noting recently-plagued West Virginia, oil blowouts that fouled the Gulf of Mexico and even steps needed to prevent and respond to contamination of food and drugs.
The case involves the actions of a little-known agency called the U.S. Section, International Boundary and Water Commission (USIBWC), which implements border treaties with Mexico and, in so doing, jointly operates several international dams and water treatment plants along the border. Despite acknowledging external reviews showing two major structures, the Falcon and Amistad Dams, are in "urgent" need of repair, the agency refused to release:
More than 75 inundation maps, showing what areas will be flooded following dam failure; 
A 2009 report issued by a panel of technical advisors regarding the condition of Amistad Dam (the release of which was remanded to the lower court for further consideration); and
Much of the Emergency Action Plans for the dams, including the "Guidance for Determining the Emergency Level"; "Notifications and Emergency Service Contacts"; "Location and Vicinity Maps"; "Summary of People/Structures at Greatest Risk"; and "Reservoir Elevation Area-Capacity Data."
"Basic emergency planning should not be treated as a state secret," said Dinerstein, noting that the court had transformed a fairly narrow law enforcement exception from public disclosure into an extremely broad one without well-defined limits. "By the court's incredibly deferential standards, virtually every federal agency could withhold maps, assessments and even phonebooks if an official can imagine a potential nefarious use for them. A vigilant public will lose access to much of the information needed to protect itself and to agitate for changes that prevent these man-made disasters from occurring."
Visit EcoWatch's WATER page for more related news on this topic.

EcoWatch Daily Newsletter
California Gov. Gavin Newsom speaking with attendees at the 2019 California Democratic Party State Convention at the George R. Moscone Convention Center in San Francisco.
Gage Skidmore
/ Flickr /
CC BY-SA 2.0
California Gov. Gavin Newsom imposed new restrictions on oil exploration in his state yesterday by putting a moratorium on hundreds hydraulic fracturing permits until the projects are reviewed by independent scientists, as the AP reported.
The endangered Houston toad. Courtesy of U.S. Fish and Wildlife Service
While the planet continues to heat up, almost every single one of the 459 species listed as endangered in the U.S. will struggle as the climate crisis intensifies, according to new research published in the journal Nature Climate Change.
"This singular scientific achievement was accomplished at Heliogen's commercial facility in Lancaster, California."
Heliogen
A startup backed by Bill Gates unveiled a breakthrough solar technology Tuesday that could free heavy industry from fossil fuels.
Rhodiola rosea is an adaptogenic herb that can help with chronic fatigue and stress-related burnout. Tero Laakso / Flickr
By Gavin Van De Walle, MS, RD
While everyone has specific life stressors, factors related to job pressure, money, health, and relationships tend to be the most common.
Stress can be acute or chronic and lead to fatigue, headaches, upset stomach, nervousness, and irritability or anger.
A video shows a woman rescuing a koala from Australia's wildfires.
VOA News / YouTube screenshot
More than 350 koalas may have died in the wildfires raging near the Australian town of Port Macquarie in New South Wales, but one got a chance at survival after a woman risked her life to carry him to safety.