This website uses cookies to ensure you get the best experience while browsing it. By clicking 'Got It' you're accepting these terms.


The best of EcoWatch, right in your inbox. Sign up for our email newsletter!
Court Finds Bush-Era Ozone Standards Violate Clean Air Act
Jul. 23, 2013 03:38PM EST
Today's decision by a federal appeals court upholds the contention by environmental groups that the Bush Administration's smog standards do not assure protection of forests and vegetation from ozone damage as the law requires. The court's judgment found that in 2008 the U.S. Environmental Protection Agency (EPA) violated the Clean Air Act when it refused to set protective standards and ignored the unanimous recommendation of its independent science advisors. However, the decision also upholds a health standard that these same scientific advisors had found failed to protect public health.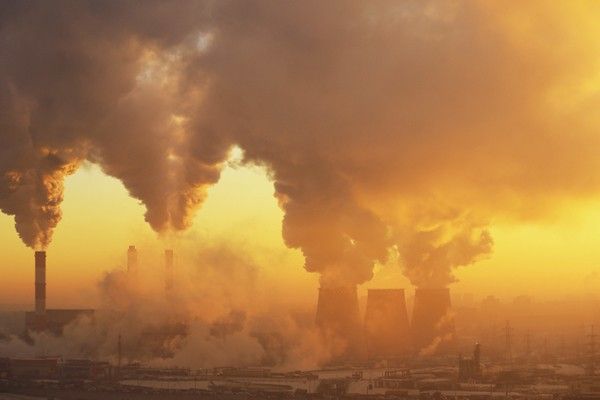 Photo courtesy of Shutterstock
The decision is the result of a suit brought by Earthjustice on behalf of the American Lung Association, Environmental Defense Fund (EDF), Natural Resources Defense Council, National Parks Conservation Association, and Appalachian Mountain Club. Also challenging the standards as too weak were the states of  New York, California, Connecticut, Delaware, Illinois, Maine, Maryland, Massachusetts, New Hampshire, New Mexico, Oregon, Rhode Island, as well as Washington D.C. and New York City.
Health and environmental groups initially filed suit against the Bush Administration following the final EPA decision in May 2008.  Shortly after taking office, the Obama Administration asked the court to put the case on hold while EPA reconsidered the evidence that the standards were too weak to protect public health and welfare. The two-year reconsideration included three public hearings showing overwhelming public comment urging stronger protections, as well as a restatement by the EPA's independent science advisors of their support for a tighter standard.
Then-EPA Administrator Lisa Jackson had concluded that the Bush-era ozone standards were not sufficiently or lawfully protective of public health. In an abrupt about-face, however, President Obama in September 2011, ordered EPA to leave the 2008 standards in place while continuing its ozone review slated for completion in 2013. EPA has now missed the statutory deadline for completing its ozone review and has not proposed any rulemaking yet.
These organizations resumed the legal battle following the Obama Administration's decision to continue to ignore the overwhelming scientific research and the opinion of experts that much stronger standards were needed.  
 
Sometimes called smog, ozone is a highly irritating gas found to shorten lives and worsen asthma and other lung diseases. It also is highly damaging to trees and plants, posing a major threat to the nation's forests. EPA's science advisers and the National Park Service told EPA a separate ozone standard was warranted to prevent these harms. Although EPA was poised to set such a standard, President Bush at the last minute ordered the agency not to include the secondary standards meant to protect our forests and national parks from smog.
 
"The Bush Administration violated the law in refusing to protect our forests from this dangerous pollutant," said Earthjustice Attorney David Baron. "EPA must now take strong action to repair the damage."
 
"Forested landscapes are important ecological resources that are highly valued for providing clean air and water as well as recreational opportunities that support local tourism economies. Protecting them from air pollution has always been a goal of the Clean Air Act, and this ruling underscores the importance of EPA acting on the science to do so effectively," said Georgia Murray, Appalachian Mountain Club staff scientist.
 
"Smog sickens and even kills some plants and trees, even in America's national parks, which are supposed to have the cleanest air in the country" said Mark Wenzler, vice president of Climate and Air Quality Programs at the National Parks Conservation Association. "The Obama administration now has an opportunity to follow the science, and not play politics with protecting our national parks and forests from air pollution damage."
 
The Court rejected challenges by health and environmental groups and states to EPA's 2008 health standard for ozone.  Although acknowledging that those standards were weaker than recommended unanimously by EPA's science advisors, the Court found that the agency had not acted arbitrarily in setting the weaker standards.
 
"There is no question that ozone makes people sick and can kill at levels well below the standard EPA set in 2008. Given that overwhelming evidence and the requirement to set the standard where it will protect public health, we are disappointed that the Court upheld this inadequate standard," explained Janice Nolen, American Lung Association Assistant vice president of national policy. "The evidence continues to grow that we need a stronger standard. The American Lung Association expects that the Obama Administration to follow the science and the law in the current review."
 
"The scientific evidence for a more protective standard has only become stronger since 2008," said Elena Craft, Health Scientist for EDF. "Notwithstanding today's decision, EPA must move forward with stronger standards to protect Americans' health with an adequate margin of safety in its legally-required review of the 2008 standard, which is now underway."
 
Not only had the EPA's science advisors found the health standard inadequate, major health and medical groups, in addition to the American Lung Association, had also supported a much stronger health standard, including the American Academy of Pediatrics, American Thoracic Society and the American Medical Association.
 
"The practical effects of today's ruling on the health standard should be minimal, because there is on ongoing standard-setting process in which EPA's science advisers and the nation's major medical societies have all said we need much stronger smog standards," said John Walke, clean air director for the Natural Resources Defense Council. "EPA needs to heed that advice, and protect our children and seniors who are especially at risk from smog."
 
The Court also rejected all challenges to the ozone standards by industry and the state of Mississippi.
Visit EcoWatch's AIR page for more related news on this topic.
——–

EcoWatch Daily Newsletter
Sesame, three months old, at Seal Rescue Irleand.
Screenshot / Seal Rescue Ireland Instagram
On Friday, Seal Rescue Ireland released Sesame the seal into the ocean after five months of rehabilitation at the Seal Rescue Ireland facility. Watch the release on EcoWatch's Facebook.

Beer packs of Guinness will now come in a cardboard box. Diageo

By Jordan Davidson
Guinness is joining the fight against single use plastic. The brewer has seen enough hapless turtles and marine life suffering from the scourge of plastic.
fstop123 / iStock / Getty Images Plus
At EcoWatch, our team knows that changing personal habits and taking actions that contribute to a better planet is an ongoing journey. Earth Day, happening on April 22, is a great reminder for all of us to learn more about the environmental costs of our behaviors like food waste or fast fashion.
To offer readers some inspiration this Earth Day, our team rounded up their top picks for films to watch. So, sit back and take in one of these documentary films this Earth Day. Maybe it will spark a small change you can make in your own life.
Maskot / Getty Images
People of all ages are spending more of their day looking at their phones, computers and television screens, but parents now have another reason for limiting how much screen time their children get — it could lead to behavioral problems.
Rapper and comedian Lil Dicky released a 7-minute climate change awareness song and video today, ahead of Earth Day on Monday, with proceeds going to the Leonardo DiCaprio Foundation.
Pexels
By Eoin Higgins
The New York City Council passed the world's "largest single carbon reduction effort that any city, anywhere, has ever put forward" on Thursday afternoon, marking a major milestone in the fight against the climate crisis.
Jason Momoa speaking at the 2018 San Diego Comic Con International, for "Aquaman" on July 21, 2018.
Gage Skidmore / Flickr
From Khal Drogo in Game of Thrones to Aquaman, some of actor Jason Momoa's most iconic roles have been linked to the beard he has worn since 2012.
But on Wednesday he decided it was "time to make a change," for himself and for the planet. A video posted on Instagram showed him beginning to shave his beard in a bid to raise awareness about plastic pollution, the Huffington Post reported.
IMF Managing Director Christine Lagarde (L) and broadcaster and natural historian David Attenborough take part in a discussion on nature and the economy in Washington, DC, April 11. MANDEL NGAN / AFP / Getty Images