Court Documents Show Peabody Energy Funded Dozens of Climate Denial Groups
It's no secret that the fossil fuel industry funds climate denial organizations and pseduo-scientists. Regardless, it's always nice to have proof that deniers are hired guns.
The latest batch of evidence comes from Peabody Energy, the biggest coal company in the U.S. It's gone bankrupt and the related court documents list those to whom they still owe money. Try to contain your surprise: many of the usual suspects in the deniersphere show up. Unfortunately, the amounts owed and dates aren't listed, so we don't know how much money was supposed to change hands or when. But we do know there is a funding relationship between the coal giant and the climate deniers.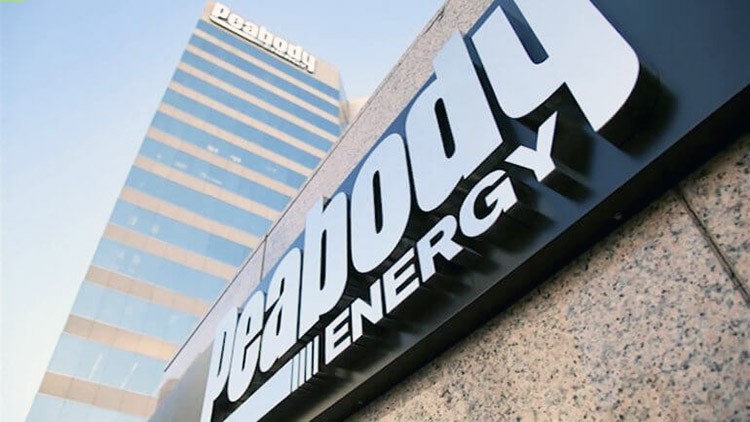 There are individual scientists listed, ones we know and love, like Willie Soon, the denier who accused legitimate scientists of "prostituting science" when he's the one that's received more than a million dollars for his work finding potential non-fossil-fuel excuses for climate change. There's also Richard Lindzen, who was part of Peabody's failed social cost of carbon lawsuit (which is probably what the company owed him money for).
Roy Spencer, keeper of the UAH Satellite record is listed, probably also for his involvement in the Minnesota case (something already revealed by Greenpeace) but perhaps more. And no list of deniers-for-hire would be complete without James Taylor of Heartland, who in the past has admitted that 40 percent of his funding comes from the fossil fuel industry.
While that's the only mention of Heartland (meaning Peabody didn't fund the group directly or if it did it's already paid up) a number of other organizations have outstanding debts from Peabody. Among them are CFACT, home of Marc Morano of climatedepot. There's the "CO2 is good" group Center for the Study of Carbon Dioxide and Global Change, FOIA-harassment legal group Energy & Environment Legal Institute (formerly the American Tradition Institute, before they got embroiled in a campaign finance scandal) and a raft of anti-renewable legislation groups, like ALEC, the 60 Plus Association, Edison Electric Institute, George C. Marshall Institute and others.
Instead of heeding literally decades of warnings that coal use would need to end to stave off climatic catastrophe and attempting to transition into the profitable renewable business, Peabody funded groups to tell the public what it wanted to hear: that climate change is no big deal or even good for us, so we can keep burning coal forever.
Ignoring science for sycophants? No wonder they went bankrupt.
YOU MIGHT ALSO LIKE
Uncovered Documents Reveal MSNBC Show Worked to Promote Fracking
Noam Chomsky: The Doomsday Clock Is Nearing Midnight
New Website Helps Connect the Dots Between Extreme Weather Events and Climate Change
iStock
By Robert Coleman
The Environmental Working Group's (EWG) just-released Tap Water Database shows that a startling number of cancer-causing chemicals contaminate the nation's drinking water. Of 250 different contaminants detected in tests by local utilities, 93 are linked to an increased risk of developing cancer.
Keep reading...
Show less
Aaron Teasdale
By Aaron Teasdale
"How much moon do we have tonight?" I yelled to my friend Greg, trying to make myself heard over the sounds of wind and surging water. The sun was sinking toward the mountains all too quickly and our float-in campsite lay somewhere down the river's bends in darkening forest.
Greg shrugged. He had no clue of the moon's cycle either, which showed just how tragically pasty and over-civilized we'd turned. Our days had become filled with computer screens, not forest scenes; our nights capped with ceilings, not stars. All of which made this journey on standup paddleboards so sweet—or at least we hoped it would be sweet, if the pesky headwind would let up before we had to risk disfiguring ourselves while navigating boulder-strewn waters by headlamp and whatever light the moon might spare.
Keep reading...
Show less
By Rebekah Wilce
The world of independent chemical testing has a shiny veneer. The public is reassured that chemicals they're exposed to on a daily basis are certified by technicians in spotless white lab coats who carefully conduct scientific studies, including on animals in neat rows of cages.
But a federal grand jury investigation that ended with convictions in the early 1980s discovered that Industrial Bio-Test Laboratories (IBT), the largest such lab in the U.S., conducted trials with mice that regularly drowned in their feeding troughs. The dead animals would decompose so quickly that "their bodies oozed through wire cage bottoms and lay in purple puddles on the dropping trays." IBT even invented an acronym "TBD/TDA" for its raw safety data, later discovered to mean "too badly decomposed."
Keep reading...
Show less
iStock
Roman officials are considering shutting off the water supply to one-third of the city's residents for eight hours per day as early as this weekend, according to reports.
Keep reading...
Show less
Ararat Rock Solar farm in Mount Airy, North Carolina. NARENCO
North Carolina Gov. Roy Cooper signed a bill into law Thursday that will boost solar production but curb wind energy in the state.
House Bill 589, the result of months of arduous negotiations between utilities and the solar industry, is intended to encourage the continued growth of solar in the state, but it includes a moratorium on new wind projects for the next 18 months.
Keep reading...
Show less
Algal blooms in Lake St. Clair and in western Lake Erie in 2015. NASA Earth Observatory
Heavier rainfall linked to rising temperatures could substantially increase the volume of agricultural runoff flowing into waterways, triggering toxic algal blooms, according to new research.
A study published Thursday in the journal Science finds that heavier rainfall could increase nitrogen runoff in U.S. lakes, rivers and streams by 19 percent by the end of this century.
Keep reading...
Show less
iStock
By Jen Sawada
Sharks have been around for 400 million years, before the time of the dinosaurs, but there's much more to them than big teeth and summer blockbusters. Consider these facts, which will change what you think about sharks.
Keep reading...
Show less
Felix Kramer / Wikimedia
By Jason Mathers
The high level of confidence that automotive industry leaders have in the future of electric vehicles (EVs) has been on full display recently.
Keep reading...
Show less


Get EcoWatch in your inbox