This website uses cookies to ensure you get the best experience while browsing it. By clicking 'Got It' you're accepting these terms.


The best of EcoWatch, right in your inbox. Sign up for our email newsletter!
Court Documents Show Peabody Energy Funded Dozens of Climate Denial Groups
Jun. 14, 2016 09:35AM EST
Climate
It's no secret that the fossil fuel industry funds climate denial organizations and pseduo-scientists. Regardless, it's always nice to have proof that deniers are hired guns.
The latest batch of evidence comes from Peabody Energy, the biggest coal company in the U.S. It's gone bankrupt and the related court documents list those to whom they still owe money. Try to contain your surprise: many of the usual suspects in the deniersphere show up. Unfortunately, the amounts owed and dates aren't listed, so we don't know how much money was supposed to change hands or when. But we do know there is a funding relationship between the coal giant and the climate deniers.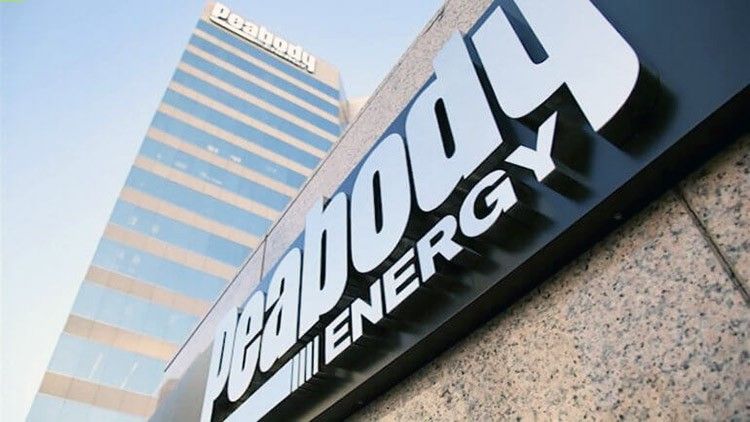 There are individual scientists listed, ones we know and love, like Willie Soon, the denier who accused legitimate scientists of "prostituting science" when he's the one that's received more than a million dollars for his work finding potential non-fossil-fuel excuses for climate change. There's also Richard Lindzen, who was part of Peabody's failed social cost of carbon lawsuit (which is probably what the company owed him money for).
Roy Spencer, keeper of the UAH Satellite record is listed, probably also for his involvement in the Minnesota case (something already revealed by Greenpeace) but perhaps more. And no list of deniers-for-hire would be complete without James Taylor of Heartland, who in the past has admitted that 40 percent of his funding comes from the fossil fuel industry.
While that's the only mention of Heartland (meaning Peabody didn't fund the group directly or if it did it's already paid up) a number of other organizations have outstanding debts from Peabody. Among them are CFACT, home of Marc Morano of climatedepot. There's the "CO2 is good" group Center for the Study of Carbon Dioxide and Global Change, FOIA-harassment legal group Energy & Environment Legal Institute (formerly the American Tradition Institute, before they got embroiled in a campaign finance scandal) and a raft of anti-renewable legislation groups, like ALEC, the 60 Plus Association, Edison Electric Institute, George C. Marshall Institute and others.
Instead of heeding literally decades of warnings that coal use would need to end to stave off climatic catastrophe and attempting to transition into the profitable renewable business, Peabody funded groups to tell the public what it wanted to hear: that climate change is no big deal or even good for us, so we can keep burning coal forever.
Ignoring science for sycophants? No wonder they went bankrupt.
YOU MIGHT ALSO LIKE
Uncovered Documents Reveal MSNBC Show Worked to Promote Fracking
Noam Chomsky: The Doomsday Clock Is Nearing Midnight
New Website Helps Connect the Dots Between Extreme Weather Events and Climate Change
EcoWatch Daily Newsletter
Mike Taube / Getty Images
A new EPA rule on asbestos does not say anything about the asbestos currently in the environment. Bob Allen / Getty Images
A mountain woodland caribou bull in the Muskwa-Kechika Wilderness area in northern British Columbia, Canada. John E Marriott / All Canada Photos / Getty Images
It's heartening, in the midst of the human-caused sixth mass extinction, to find good wildlife recovery news. As plant and animal species disappear faster than they have for millions of years, Russia's Siberian, or Amur, tigers are making a comeback. After falling to a low of just a few dozen in the mid-20th century, the tigers now number around 500, with close to 100 cubs — thanks to conservation measures that include habitat restoration and an illegal hunting crackdown.
Cavan Images / Getty Images
Earth Day is celebrated each year on April 22nd. The official theme of Earth Day 2019 is 'Protect Our Species.' In honor of Earth Day, EcoWatch has kicked off a second photo contest. Show us what 'Protect Our Species' means to you. Maybe there's a tree you've always loved, or perhaps it's a photo of the bird you adore that always visits your yard. We're excited to see what species means a lot to you. Capture a moment and send it our way!
Anton Petrus / Moment / Getty Images
By Jordan Davidson
The climate crisis humanity has caused has us spiraling towards higher temperatures while also knocking out marine life and insect species at an alarming rate that continues to accelerate. But, just how long will it take Earth to recover? A new study offers a sobering answer: millions of years.
Climate protesters read a newspaper as they stand with the Extinction Rebellion boat in the center of Oxford Circus on April 17 in London. Leon Neal / Getty Images
By Jeremy Lent
Facing oncoming climate disaster, some argue for "Deep Adaptation" — that we must prepare for inevitable collapse. However, this orientation is dangerously flawed. It threatens to become a self-fulfilling prophecy by diluting the efforts toward positive change. What we really need right now is Deep Transformation. There is still time to act: we must acknowledge this moral imperative.
By Julia Conley
The equipment was towed across millions of miles of ocean for six decades by marine scientists, meant to collect plankton — but its journeys have also given researchers a treasure trove of data on plastic pollution.
The continuous plankton reporter (CPR) was first deployed in 1931 to analyze the presence of plankton near the surface of the world's oceans. In recent decades, however, its travels have increasingly been disrupted by entanglements with plastic, according to a study published in Nature Communications on Tuesday.
A student carries a sign as he marches during the Youth Climate Strike on March 15 in San Francisco. Justin Sullivan / Getty Images
By Jake Johnson
A petition calling on 2020 Democratic presidential candidates to hold a climate-specific debate has garnered over 30,000 signatures in just around 48 hours, providing evidence of the widespread grassroots pressure on White House hopefuls to offer bold and detailed solutions to the ecological crisis.