Could Video Games Help People Understand Climate Change?
Could playing video games help people understand and address global sustainability issues such as pollution, drought or climate change? At least two researchers believe so, outlining their argument in a concept paper published in the journal First Monday.
Video games have the potential to educate the public and encourage development of creative solutions to social, economic and environmental problems, said Oregon State University's Shawna Kelly, one of the two authors of the article.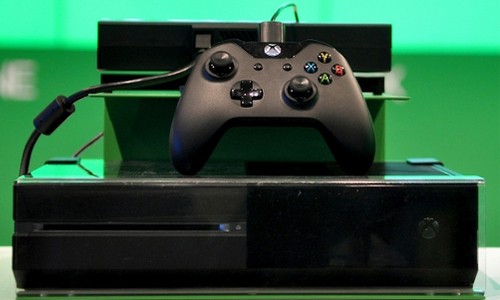 "Video games encourage creative and strategic thinking, which could help people make sense of complex problems," said Kelly, who teaches new media communications in the School of Arts and Communication at Oregon State's College of Liberal Arts.
"Entertainment has always been a space for exposing people to new ideas," Kelly said. "Using video games, it's possible to introduce sustainability concepts to the mass public in a way that's not pedantic, that's not educational. Instead, it could be fun and it could be challenging."
Kelly wrote the paper with Bonnie Nardi, an anthropologist with University of California, Irvine's Department of Informatics, who studies sustainability, collapse-preparedness and information technology. 
Kelly and Nardi identified four key areas in which video games could support sustainable practices. The areas are:
1. Shift away from growth as the end goal of a game. Uncontrollable growth is unsustainable and asks little of players' imaginations.
2. Emphasize scavenging instead of combat to collect resources. Encourage players to interact with their environment in creative ways instead of simply looking for targets.
3. Offer complex avenues for social interaction. Move beyond "us versus them" and focus on other types of social collaborations.
4. Encourage strategizing with resources such as scenarios that incorporate long-term consequences and interdependencies of resource use.
Some video games already are using some of the elements Kelly and Nardi recommend. Economics-based games such as EVE Online challenge players to strategize between their short-term personal resource demands and the long-term needs of a larger group of players, their corporation. DayZ is a combat simulation game that requires players to scavenge for resources and work with other players, deciding on their own which players are friends and which are enemies.
Those are the kinds of game mechanics that make video games fun and challenging, but those mechanics also could be used to encourage players to think about real problems related to sustainability, Kelly said.
The culture of video gaming rewards people for solving problems and coming up with unique solutions. There is a common interest and connection among players, and knowledge is easily shared via game-specific wikis, message boards, instant messaging and more, Kelly pointed out.
"There's a huge set of people out there who love to problem-solve," she said. "Why not harness that power that is already there?"
That doesn't mean someone should go out and develop The Sustainability Game, Kelly said. While video games have proven to be a good educational tool, there is a sense that those who play video games for entertainment don't want forced educational components, she said.
"The attitude is 'don't make me learn something,' " Kelly said. "Instead, make the problems accessible to the gaming community and see what emerges."
Kelly plans to continue exploring the relationship between video games and sustainability through additional research supported by OSU's New Media Communications department. She's planning to conduct a systematic survey of the use of sustainability concepts in current video games during the 2014-15 school year undergraduate student research assistants and resources from New Media Communications.
Disturbing footage of a snake in Goa, India vomiting an empty soft drink bottle highlights the world's mounting plastic pollution crisis.
Keep reading...
Show less
By Melissa Hellmann
When her eldest son was in elementary school in the Oakland Unified School District, Ruth Woodruff became alarmed by the meals he was being served at school. A lot of it was frozen, processed foods, packed with preservatives. At home, she was feeding her children locally sourced, organic foods.
Keep reading...
Show less
May. 28, 2017 01:33PM EST
Laurie Woolever
By James O'Hare
There are 20 million people in the world facing famine in South Sudan, Somalia, Nigeria and Yemen. In developed nations, too, people go hungry. Venezuela, for instance, is enduring food insecurity on a national level as a result of economic crisis and political corruption. In the U.S., the land of supposed excess, 12.7 percent of households were food insecure in 2015, meaning they didn't know where their next meal would come from.
Keep reading...
Show less
May. 28, 2017 01:22PM EST
Melwater, Greenland ice sheet. Diane Tuft
Artists are taking the climate crisis into frame and the results are emotional, beautiful and stirring.
So you've seen the best climate change cartoons and shared them with your friends. You've showed your family the infographics on climate change and health, infographics on how the grid works and infographics about clean, renewable energy. You've even forwarded these official National Oceanic and Atmospheric Administration graphs that explain the 10 clear indicators of climate change to your colleagues at the office.
Keep reading...
Show less
May. 27, 2017 01:11PM EST
As the Trump administration moves full speed ahead on boosting the oil and fossil fuel industry, opposition to increased pipeline construction is cropping up in different communities around the country.
Keep reading...
Show less
May. 27, 2017 01:02PM EST
Minke whale stranding near Havergate Island in Suffolk. MCGA.
By Simon Evans
Last Saturday, two dead whales washed up on the coast of Suffolk, in eastern England, and a third was spotted floating at sea.
What happened next illustrates how news can spread and evolve into misinformation, when reported by journalists rushing to publish before confirming basic facts or sourcing their own quotes.
Keep reading...
Show less
May. 27, 2017 01:22PM EST
By Monica Amarelo and Paul Pestano
Sun safety is a crucial part of any outdoor activity for kids, and sunscreen can help protect children's skin from harmful ultraviolet rays. Kids often get sunburned when they're outside unprotected for longer than expected. Parents need to plan ahead and keep sun protection handy in their cars or bags.
Keep reading...
Show less
May. 27, 2017 01:02PM EST
By Joe McCarthy
A lot of people take part in community clean-up efforts—spending a Saturday morning picking up litter in a park, mowing an overgrown field or painting a fence.
Keep reading...
Show less