Could Fracking Ruin Your Vacation?
May. 14, 2015 09:13AM EST
Energy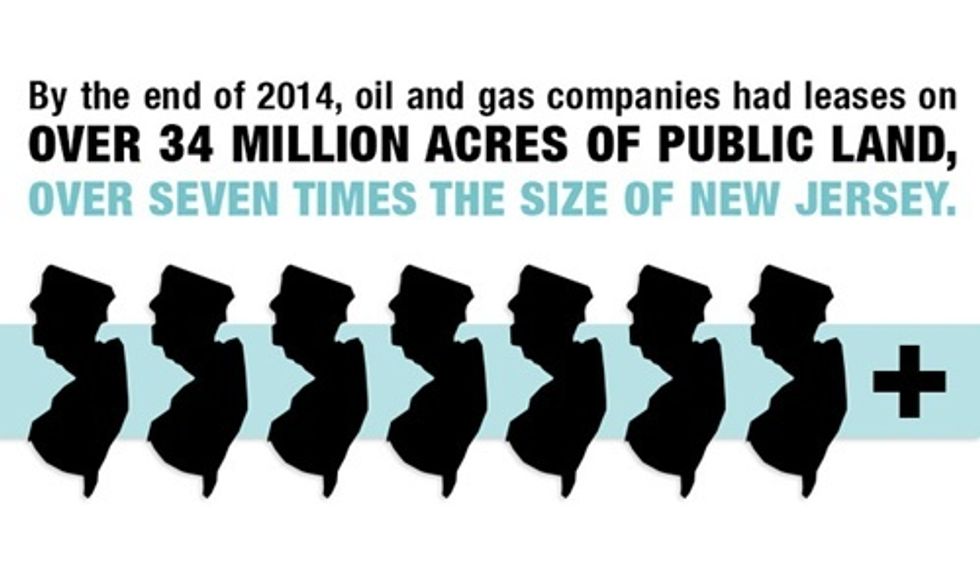 As the start of summer draws ever closer, Americans and international tourists will begin to flock to U.S. national parks, forests and other public lands for summer vacations, recreation and appreciation of our natural heritage. But there is something threatening the future of these lands and the communities that surround our national parks. Fracking.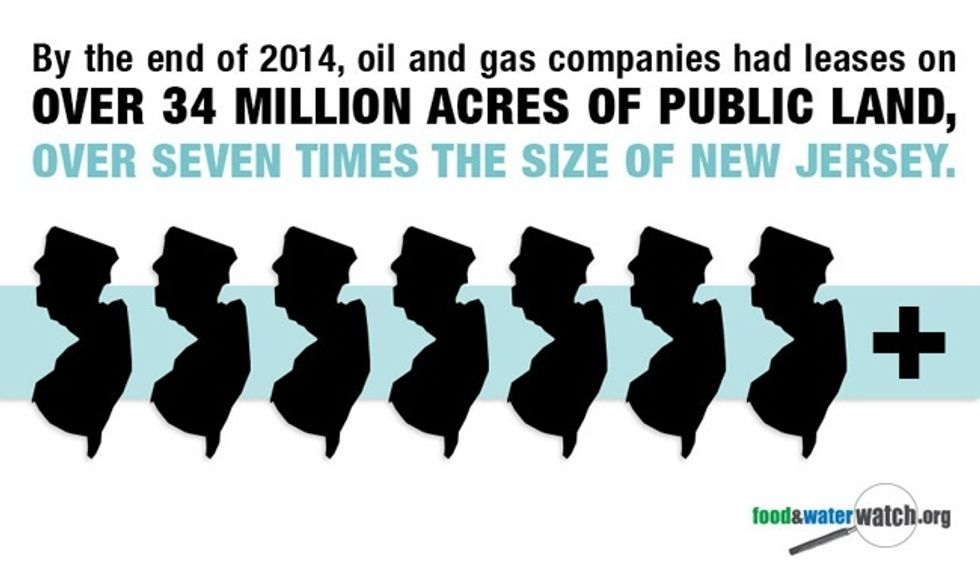 President Obama's Bureau of Land Management finalized thin, new rules for regulating fracking on public lands back in March. When these rules were proposed in 2013, more than 650,000 public comments were delivered demanding an outright ban on the practice instead. By the end of 2014, oil and gas companies had leases on more than 34 million acres of U.S. public land. More than 200 million more acres—about a third of all federal land—can be targeted with drilling and fracking.
Here are a few more key statistics taken from Food & Water Watch's new fact sheet that was released yesterday:
About 20 percent of U.S. oil and gas reserves and resources are beneath federal public lands;

In 2014, companies drilled 2,544 new onshore oil and gas wells on federal land;

Almost 90 percent of wells on federal lands are fracked, and regulators are inspecting less than half of the wells they identify as having high-risk of environmental impacts;

More than 2 billion gallons of water—about 3,000 Olympic-sized swimming pools worth — is mixed with chemicals and injected beneath public lands each year;

Likely about 100,000 gallons—or more than 18 truckloads full, assuming 130-barrel tanks—of liquid wastes spilled onto public lands each year;

Production of oil, natural gas and natural gas liquids (e.g., propane, butane, etc.) in 2013 from federal public lands led to more than 292 million tons of carbon-dioxide equivalent greenhouse gas emissions, or about what 61 million cars emit in a year; and

Counties with larger amounts of federal lands protected from oil and gas extraction had significantly higher per capita incomes, with about $1,000 extra in each person's pocket for every 25,000 acres protected.
The figures on public lands and fracking are alarming, but there is hope to protect these cherished places and to stop the climate pollution from such extraction from happening. On Earth Day, U.S. Reps. Mark Pocan (D-WI) and Jan Schakowsky (D-IL), members of the Safe Climate Caucus, introduced the Protect Our Public Lands Act, H.R. 1902. The legislation is the strongest anti-fracking bill introduced in Congress to date and would ban fracking on federal public lands.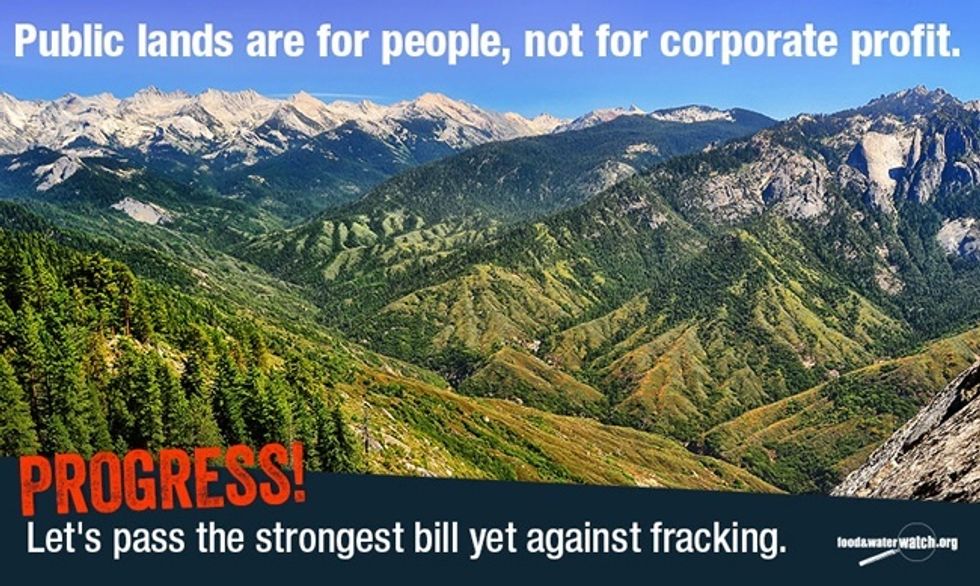 Tell your member of Congress to cosponsor the Protect Our Public Lands Act, and stand up for our beloved national treasures.
YOU MIGHT ALSO LIKE
Texas Passes Ban on Fracking Bans (Yes, You Read that Right)
Fracking Chemicals Found in Drinking Water, New Study Says
EcoWatch Daily Newsletter