Could a U.S.-to-Mexico High-Speed Railway Work?
Jan. 29, 2014 12:24PM EST
Business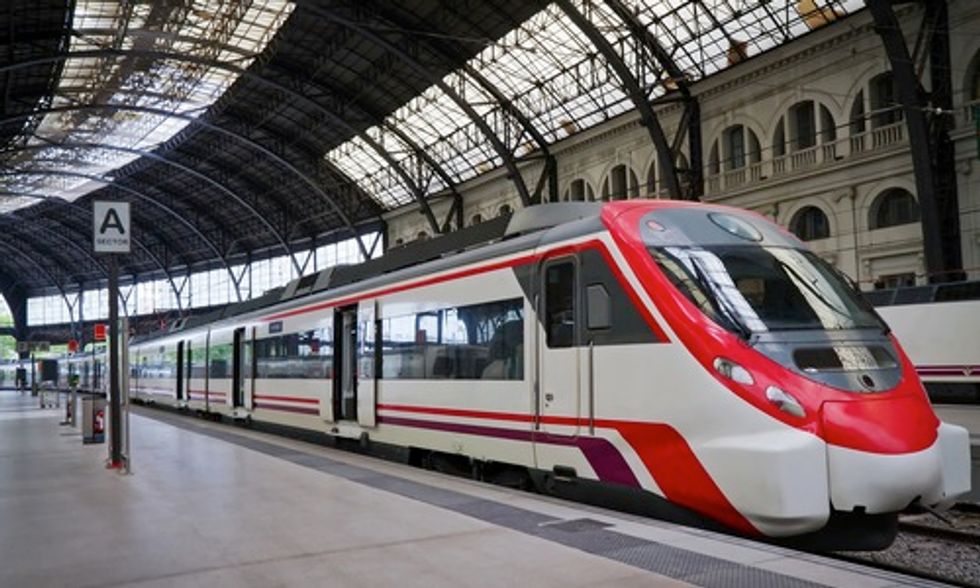 A high-speed train could be transporting Americans to Mexico in less than two hours by 2018.
Politicians from Texas met with Mexican officials in Washington earlier this month to discuss the feasibility of a high-speed passenger rail line from San Antonio, TX to Monterrey, Mexico. The project could begin in 2015, with 2018 as the earliest possible completion year.
U.S. Rep. Henry Cuellar, D-Texas, told Fox News Latino that U.S. Secretary of Transportation Anthony Foxx was perceptive to the plan he presented with Texas Department of Transportation Commissioner Jeff Austin.
"Secretary Foxx and his team are interested," Cuellar said. "A high-speed rail between San Antonio and Monterrey through Laredo would revolutionize trade and travel between the U.S. and Mexico."
Though it examined the Midwest, the Environmental Law & Policy Center (ELPC) estimates that high-speed rail could be three times as energy efficient as cars and six times as energy efficient as planes.
"Choosing rail travel over driving or flying will decrease our dependence on foreign oil and reduce air pollution that causes global warming and harms public health," according to the ELPC.
Mexico estimates its share of the cost for the project will cost about $1.5 billion. Texas is in the midst of a $5.6 million study that initially began as a feasibility examination of a railway from South Texas to Oklahoma. The study has been expanded to look at the Texas-to-Mexico route.
The San Antonio-to-Monterrey trip takes about five hours to drive, but the proposed rail would take less than two hours.
"The only real obstacle we can see to this project is the American study," said Marco Antonio Gonzalez Valdez, a congressman from Nuevo León, Mexico. "The project does not begin until the study is complete."
Visit EcoWatch's TRANSPORTATION page for more related news on this topic.

EcoWatch Daily Newsletter