This website uses cookies to ensure you get the best experience while browsing it. By clicking 'Got It' you're accepting these terms.
Costa Rica Powered Entirely by Renewables So Far This Year
Mar. 23, 2015 11:08AM EST
Business
For the last 82 days, Costa Rica has powered itself using only renewable energy sources.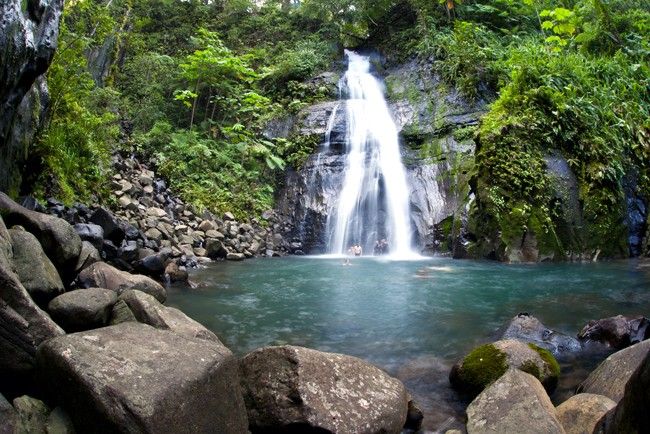 Photo credit: Shutterstock
That means the Latin American country hasn't had to use fossil fuels at all so far in 2015.
Last week, the Costa Rican Electricity Institute (ICE) announced that 100 percent of the country's electricity came from renewables for the first 75 days of the year, as heavy rains boosted the country's hydroelectric power plants.
Wind, solar, biomass and geothermal energy have also helped power the country.
Costa Rica is one of the most developed countries in Latin America and ranks above some European Union countries in annual prosperity rankings.
The country also boasts strong green credentials on energy policy.
In 2009, it announced a goal of becoming carbon neutral by 2021, and the country already gets around 88 percent of its total electricity from renewable sources.
The country's tropical climate with high rainfall, mountainous interior and low population gives it a distinct advantage in terms of renewable energy.
Its reliance on renewables prompted the country to lower electricity rates by 12 percent, and the ICE predicts they could continue to drop in the second quarter of the year.
However, the country's reliance on hydroelectricity—which provides 68 percent of the country's electricity—also makes it vulnerable to climate change. Any change to rainfall patterns could disrupt its supply.
In addition to hydroelectricity, Costa Rica receives 15 percent of its electricity needs from geothermal plants, while five percent is supplied by wind.
Solar and biomass also contribute to the country's energy mix.
YOU MIGHT ALSO LIKE
Texas Town Says No to Fossil Fuels, Yes to 100% Renewables
Google X Announces Revolutionary Flying Wind Turbines at SXSW
Wind Could Be Leading Source of Electricity by 2050, Says U.S. Dept. of Energy Report
EcoWatch Daily Newsletter
Pixabay
Leaked documents show that Jair Bolsonaro's government intends to use the Brazilian president's hate speech to isolate minorities living in the Amazon region. The PowerPoint slides, which democraciaAbierta has seen, also reveal plans to implement predatory projects that could have a devastating environmental impact.
XL CATLIN SEAVIEW SURVEY / THE OCEAN AGENCY
Hope may be on the horizon for the world's depleted coral reefs thanks to scientists who successfully reproduced endangered corals in a laboratory setting for the first time, according to Reuters.
Last week we received positive news on the border wall's imminent construction in an Arizona wildlife refuge. The Trump administration delayed construction of the wall through about 60 miles of federal wildlife preserves.
PhotoAlto / Frederic Cirou / Getty Images
Drinking water treated with fluoride during pregnancy may lead to lower IQs in children, a controversial new study has found.
National Institude of Allergy and Infectious Disease
A Greenpeace rally calls for a presidential campaign climate debate on June 12 in Washington, DC. Sarah Silbiger / Getty Images
Ryan Hagerty / USFWS
It's become a familiar story with the Trump administration: Scientists write a report that shows the administration's policies will cause environmental damage, then the administration buries the report and fires the scientists.
A coalition of some of the largest environmental groups in the country joined forces to file a lawsuit in federal court challenging the Trump administration's maneuver to weaken the Endangered Species Act.