Corporate Personhood before Supreme Court Today in Kiobel v. Shell
Feb. 28, 2012 01:32PM EST
Energy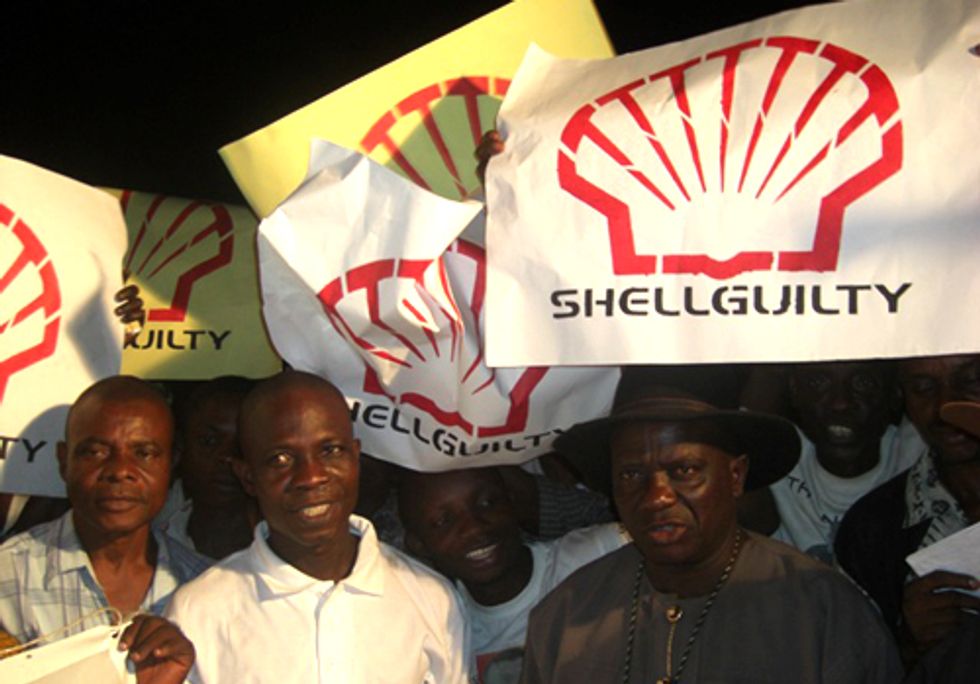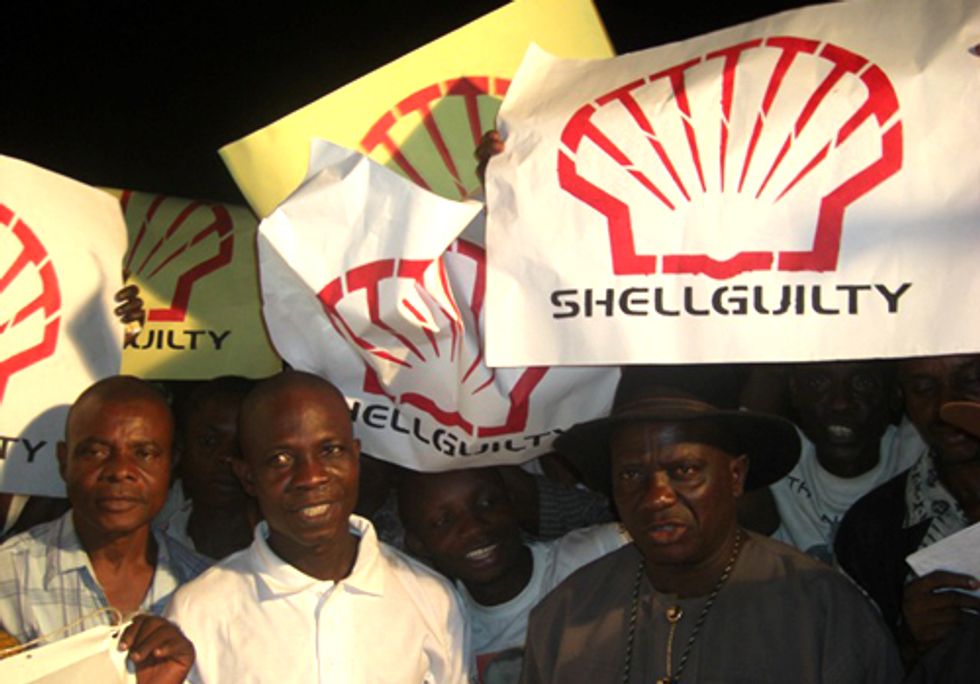 On Feb. 28 the Supreme Court will hear oral arguments in a case that will determine whether the U.S. truly supports the principles of international law for human rights accountability. Kiobel v. Royal Dutch Petroleum will examine whether corporations enjoy impunity when they are complicit in torture, extrajudicial executions and genocide, or whether they can be sued in the same manner as any other private individual under U.S. law for such egregious violations. Human Rights First submitted an amicus brief in the Kiobel case urging the Supreme Court to rule that corporations can be held liable for human rights violations they commit abroad.
"The idea that non-Americans should be able to use U.S. courts to sue non-Americans for international law violations committed abroad is not new," said Human Rights First's Gabor Rona. "'Universal jurisdiction is not only a well-established practice in international law, it is required for grave breaches of the Geneva Conventions, such as murder and torture, and by the U.N. Convention against Torture."
The alleged facts of the case are gruesome—Esther Kiobel, for herself and on behalf of her late husband, Dr. Barinem Kiobel and 10 other Nigerians, claims that Royal Dutch Shell Petroleum Co.—along with one of its subsidiaries, and a British firm, Shell Transport and Trading Co.—aided and abetted the Nigerian military dictatorship's use of murder and torture against opponents of oil exploration in the Ogoni region of the Niger Delta between 1992 and 1995.
The case is brought under the Alien Tort Statute (ATS), a U.S. law that has in recent times developed into a means for foreign victims of international law violations committed by non-Americans to sue in U.S. courts. The idea of corporate legal responsibility has been well established since Nuremberg, where the U.S. aggressively, and correctly, championed the prosecution of I.G. Farben, the German corporation that made Zyklon B gas for use in the Nazi gas chambers. The only procedural difference is that this case is a civil lawsuit, rather than a criminal prosecution.
Human Rights First has long advocated that U.S. courts should comply with international legal norms and principles that prevent the worst human rights abusers from enjoying impunity. In addition to its amicus brief in the Kiobel case, the organization engaged in intensive advocacy with the U.S. government, urging it to weigh in on the case in favor of corporate liability. For example, in a letter to the Solicitor General last November, Human Rights First's President and CEO Elisa Massimino noted that for the Court to interpret the ATS narrowly "fails to take into account the emerging global consensus regarding the responsibility of corporations for the human rights impacts of their global operations." The government then submitted its own brief in support of the victims' right to sue.
"The case takes on a particularly poignant meaning in light of another recent U.S. Supreme Court case, Citizens United, that treats corporations as people under the U.S. Constitution when it comes to matters of First Amendment rights," concluded Rona. "If corporations are people for purposes of rights, they should also be treated as people for purposes of responsibilities. And requiring them to be responsible for complicity in murder and torture is the least our judicial system should demand. Anything less would imply that no corporate atrocity is so great that it requires accountability."
For more information, click here.
EcoWatch Daily Newsletter