Cornell Study Links Fracking Wastewater with Mortality in Farm Animals
Jan. 16, 2012 09:32AM EST
Energy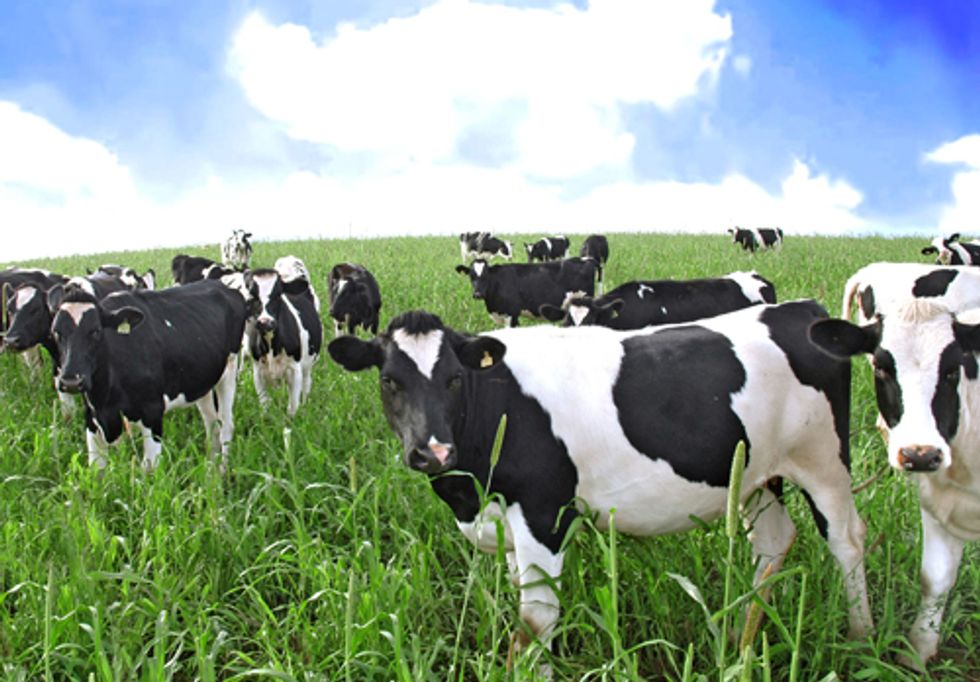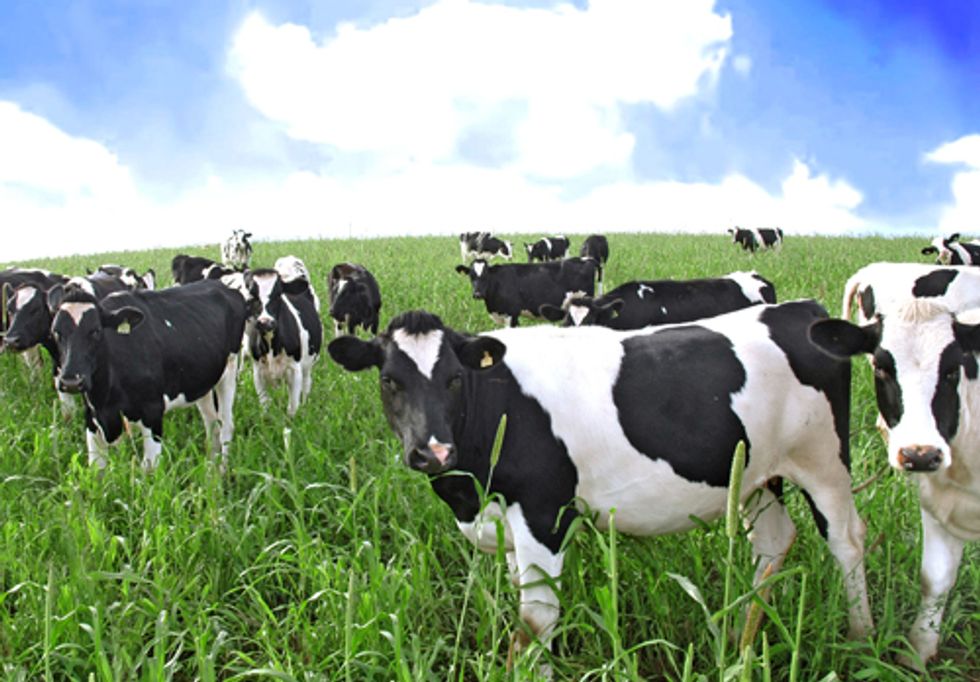 It has been a rough week for the shale industry. Earthquakes have been tied to a deep wastewater injection well and resulted in, among other things, demonstrations on the lawn of the Ohio Statehouse. And residents in rural central New York are organizing door-to-door petition drives to halt hydraulic fracturing —if not in their state, at least in Madison and Oneida Counties.
A recently completed study by two Cornell University researchers indicates the process of hydraulic fracturing deep shale to release natural gas may be linked to shortened lifespan and reduced or mutated reproduction in cattle—and maybe humans.
Fracking (the colloquial name for hydraulic fracturing), involves drilling a well about 8,000 feet down, and then up to about 13,000 feet horizontally. Three to five million gallons of fresh water, specially formulated sand and up to 250,000 gallons of chemicals, some of them highly toxic, are poured into the well at great pressure, breaking the deep shale and releasing the coveted gas.
Without knowing exactly what chemicals are being used, and in what quantities, it is difficult to perform laboratory-style experiments on, say lab rats. But farm animals are captive, surrounded by electric and barbed wire fences.
And when fracking wastewater is spilled across their pasture and into their drinking water, and they start dying and birthing dead calves, one can become suspicious that there is a connection.
Which is what the Cornell researchers found during a year-long study of farm animals, based primarily on interviews with animal owners and veterinarians in six states: Colorado, Louisiana, New York, Ohio, Pennsylvania and Texas.
"Animals can nevertheless serve as sentinels for human health impacts," the report, titled Impacts of Gas Drilling on Human and Animal Health, notes. "Animals, particularly livestock, remain in a confined area and, in some cases, are continually exposed to an environmental threat."
The report has been produced by Robert E. Oswald, a biochemist and Professor of Molecular Medicine at Cornell University, and Michelle Bamberger, a veterinarian with a master's degree in pharmacology.
In one case, an accidental release of fracking fluids into a pasture adjacent to a drilling operation resulted in 17 cows dead within an hour. Exposure to fracking fluids running onto pastures or into streams or wells also reportedly led to pregnant cows producing stillborn calves, goats exhibiting reproductive problems and other farm animals displaying similar problems. Farmers reported effects within one to three days of animals consuming errant fracking wastewater.
"Of the seven cattle farms studied in the most detail, 50 percent of the herd, on average, was affected by death and failure of survivors to breed," the researchers noted.
Other examples seem to confirm animal health problems after exposure to fracking wastewater. Animals exposed to it have the problems; animals separated from it —most of them, anyway, do not.
The report points out a major difference between company and non-company observers. Area residents and conservation groups look at the existing evidence and try to err on the side of "let's be careful, here."
Gas exploration companies – some of them, anyway, like Cabot Oil & Gas Corp. in its recently won bout with residents of Dimmock, Pennsylvania—head for court and demand that they be released from responsibility because there is no "proof" their process is problematic. Others, such as Encana, simply demand the U.S. Environmental Protection Agency (EPA) avoid "moving too quickly" to make connections between toxic emissions and people becoming ill.
When mothers in the Denver, Colorado area complained that fracking near their homes was making their children ill, Encana said it has been fracking in the area since 2006 with no problems. "Health claims based on anecdotal data and not sound science can't be substantiated," Encana reportedly told the parents.
Fracking—the kind that, for instance, breaks up shallow rock formations to increase water flow into a well—has been around a long time. The problem is, fracking a mile and-a-half down to release natural gas and other compounds is relatively new technology. It likely will be years before someone leaks internal memos showing the companies knew, or suspected, what they are doing was hazardous to human health.
Near where I live are several EPA superfund sites. Waste chemicals from a local industry were illegally dumped there in the early 1980s.
To this day, water is pumped from below the dump sites and sprayed into the air in an effort to "strip" it of the offending chemicals. It is an effort which likely will not be completely successful in the lifetime of anyone currently living in the county.
Instead of cutting funding for state and federal environmental protection agencies, and fighting over whether drilling creates jobs (it does) and reduces our nation's dependency on foreign oil (probably ditto), I submit we increase funding, and do the scientific work necessary to determine which methods will protect living creatures in the vicinity.
Some fixes are being voluntarily accomplished. Some companies are capturing and reusing their wastewater, sealing off leaking wells and gas compressors, and taking other measures to contain toxic pollutants. We need to ensure the solutions that work are required and uniformly implemented.
We would create more jobs and protect our health—what politicians like to call a "win-win."
This article was reposted with the permission of Rock the Capital.
EcoWatch Daily Newsletter
Related Articles from EcoWatch