This website uses cookies to ensure you get the best experience while browsing it. By clicking 'Got It' you're accepting these terms.
COP21 Must Go On and Offer Hope for Paris
Nov. 17, 2015 12:44PM EST
Climate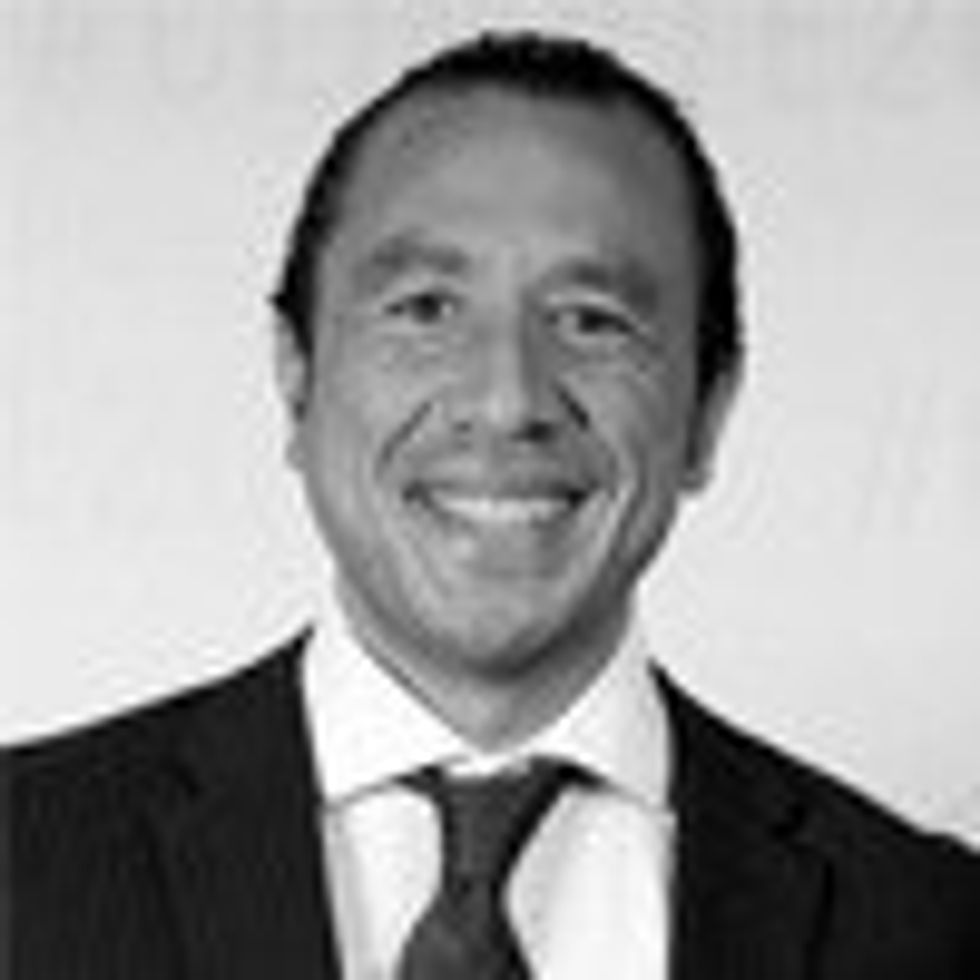 As a French national, I am deeply saddened by the tragic events that unfolded in Paris on Friday. Paris, the city of light, experienced one of its darkest hours. Paris, the city of love and romance, experienced one of its worst moments of violence and hatred. Paris, the city of the universal declaration of human rights, experienced one of its most inhumane acts. These heinous terrorist acts were not just attacks on France and its fundamental values, but also on the international community—more than 10 other countries were affected by civilian casualties.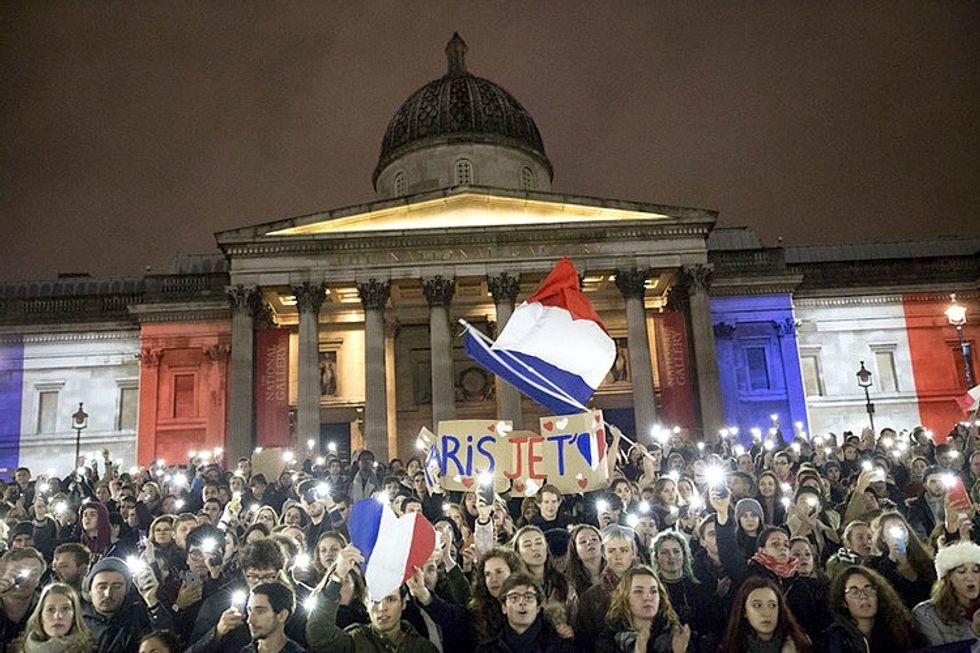 The rest of the world quickly showed its solidarity with France by lighting up many landmark monuments with the colors of the French flag. These also represent its values: blue for liberty, white for equality and red for fraternity.
However, these horrific, barbaric acts cannot deter all those who uphold France's universal values. And we certainly cannot counteract these violent acts by destroying the Islamic State of Iraq and Syria (ISIS) as suggested by President of France François Hollande. This will only breed more hatred and violence, and will not address some of the root causes that led to the rise of ISIS.
ISIS terrorists also targeted Russia and Lebanon in the last month. With more than 80 country leaders coming to Paris in two weeks, the upcoming UN conference on climate change (COP21) is a perfect opportunity to send out a loud and clear message: terrorist attacks like Friday's are unacceptable and the rest of the world is working together to make it better. Though French Prime Minister Manuel Valls announced that COP21 will be limited to its core talks, (there will unfortunately be no major public demonstrations or concerts), we should not stop the current societal, financial and political momentum for a global deal on climate change. Indeed, a vision of a more sustainable world has never been so palpable, so possible or so present.
Many leaders around the world have been quick to link the rising terrorism to climate change. During Saturday's Democratic election debate, Sen. Bernie Sanders linked the current tragedies in Paris with climate change as he directly linked the rise in terrorism to climate change.
However, climate change is more complex than this. Its global consequences have unprecedented social, economical and environmental consequences worldwide. It is, as Professor Lazarus wrote, a "Super Wicked Problem," and as former U.S. Defense Secretary Chuck Hagel put it, a "threat multiplier." "Rising global temperatures, changing precipitation patterns, climbing sea levels and more extreme weather events will intensify the challenges of global instability, hunger, poverty and conflict," Hagel wrote.
A recent scientific paper suggests that climate change exacerbated global conflicts in Syria: "There is evidence that the 2007−2010 drought contributed to the conflict in Syria. It was the worst drought in the instrumental record, causing widespread crop failure and a mass migration of farming families to urban centers. We conclude that human influences on the climate system are implicated in the current Syrian conflict." And since current reports indicate that the "Paris Attacks" perpetrators belonged to ISIS, we should not dismiss this consequential link.
Therefore, this should give us more reason to make COP21 a success by signing a global deal on climate change. This will not only provide a framework to help solve the environmental crisis of our time, but it will also attack this "super wicked threat multiplier" at its root.
A global deal on climate change will help the world transition to a clean energy future. It will unleash clean energy investments and decrease fossil fuels—a major financial resource for the ISIS. A global deal on climate change will also make the world more secure by giving countries more autonomy in producing sustainable food and energy. Finally, a global deal on climate change will, as the World Bank argues, help billions of people ameliorate their lives and come out of poverty. "Ending poverty and fighting climate change cannot be done in isolation—the two will be much more easily achieved if they are addressed together," Stephane Hallegatte, World Bank senior economist, said about the report.
We must fight terrorism on all fronts. We cannot ignore the difficult, complex geopolitical causes that lead to such senseless attacks. The root causes are multiple and interlinked, but we must not forget that to eradicate it, climate change may be one of them.
These horrifying terrorist attacks happened very closely to the start of the COP21, perhaps to deter people and global leaders from coming to Paris. However, COP21 will and must go on, and it is our duty to make it a success.
And hopefully, the light, the love and the humanity that Paris is famous for will overcome the dark, deadly and destructive forces that resulted in last week's atrocious acts.
YOU MIGHT ALSO LIKE
Bernie Sanders Refuses to Back Down on Climate-Terrorism Connection
El Niño + Climate Change = 'Uncharted Territory'
Why Fossil Fuel Stocks Are Doomed
EcoWatch Daily Newsletter
A Starbucks barista prepares a drink at a Starbucks Coffee Shop location in New York. Ramin Talaie / Corbis via Getty Images
By Cathy Cassata
Are you getting your fill of Starbucks' new Almondmilk Honey Flat White, Oatmilk Honey Latte, and Coconutmilk Latte, but wondering just how healthy they are?
By Sharon Kelly
Back in April last year, the Trump administration's Environmental Protection Agency decided it was "not necessary" to update the rules for toxic waste from oil and gas wells. Torrents of wastewater flow daily from the nation's 1.5 million active oil and gas wells and the agency's own research has warned it may pose risks to the country's drinking water supplies.
Swedish climate activist Greta Thunberg takes part in a "Friday for Future" youth demonstration in a street of Davos on Jan. 24, 2020 on the sideline of the World Economic Forum annual meeting. FABRICE COFFRINI / AFP via Getty Images
Treasury Secretary Steven Mnuchin pretended not to know who Greta Thunberg is, and then he told her to get a degree in economics before giving world leaders advice, as The Guardian reported.
The Visible Infrared Imaging Radiometer Suite on the Suomi NPP satellite acquired this image of forest fire smoke hovering over North America on Aug. 15, 2018. NASA Earth Observatory
New York City isn't known for having the cleanest air, but researchers traced recent air pollution spikes there to two surprising sources — fires hundreds of miles away in Canada and the southeastern U.S.
If temperatures continue to rise, the world is at risk from global
sea-level rise
, which will flood many coastal cities as seen above in Bangladesh. NurPhoto / Contributor / Getty Images
The mounting climate emergency may spur the next global financial crisis and the world's central banks are woefully ill equipped to handle the consequences, according to a new book-length report by the Bank for International Settlements (BIS), as S&P Global reported. Located in Basel, Switzerland, the BIS is an umbrella organization for the world's central banks.